Icardi the ideal Lewandowski successor at Bayern - Toni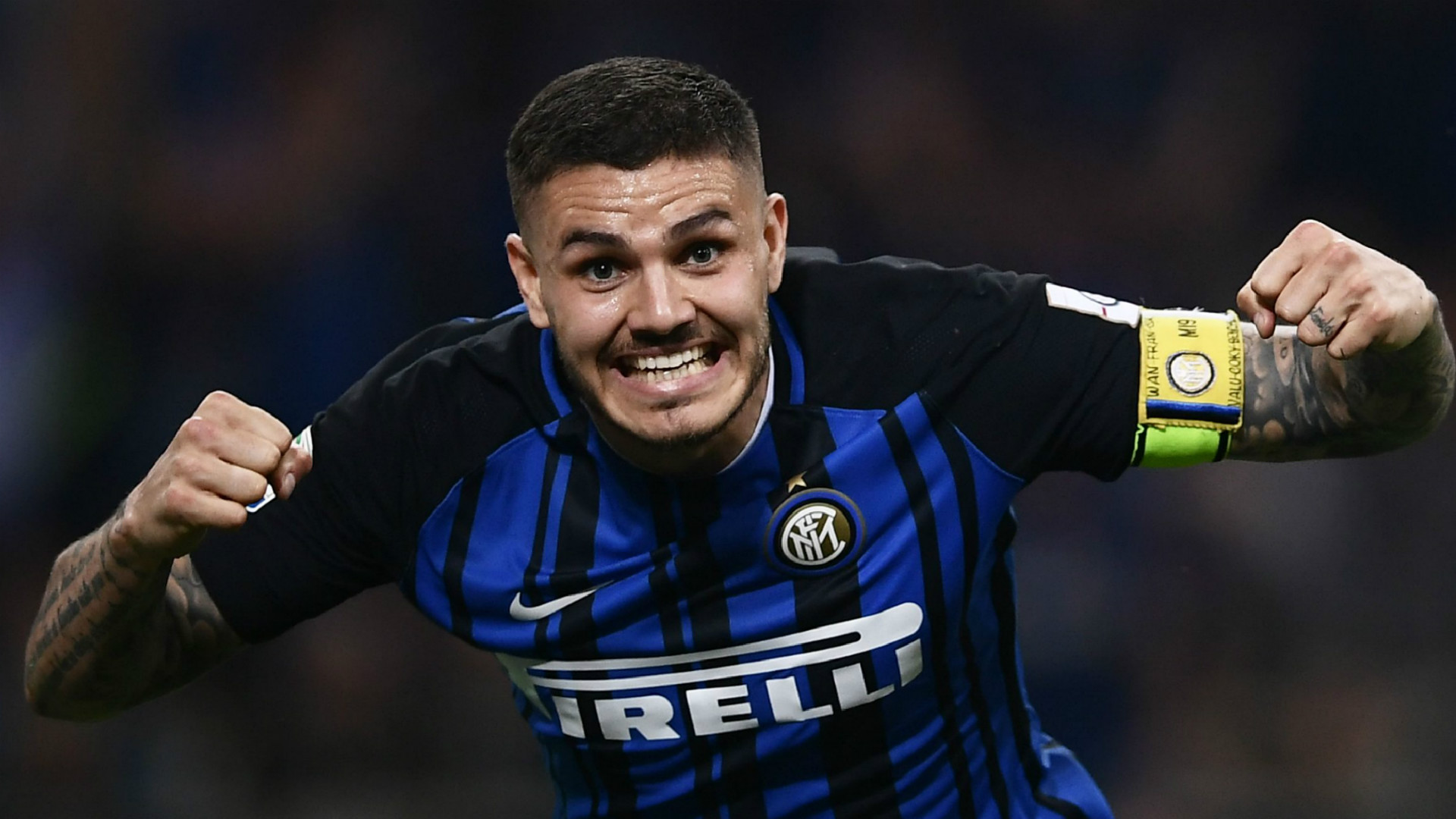 Getty Images
Bayern Munich should sell Robert Lewandowski and buy Inter star Mauro Icardi to replace him, according to former striker Luca Toni.
Lewandowski's agent said last month that the Poland international "needs a change and a new challenge in his career", possibly paving the way for a move to Real Madrid.
The European champions have been credited with an interest in the Bundesliga's runaway top scorer, though Bayern CEO Karl-Heinz Rummenigge has denied claims the clubs have discussed him in recent meetings.
The possibility of Lewandowski leaving the Bavarian outfit has raised some concerns over who should replace him, but the solution is a simple one for ex-Bayern and Italy forward Toni.
The 41-year-old sees no reason for Bayern to hold Lewandowski back if he wants to go, telling Sport Bild: "If a player wants to go, you should let him go."
And the former Juventus No.9 is confident that a suitable successor is already lying in wait, with Icardi being linked with a move away from Inter again after his 29-goal season in Serie A.
"Mauro Icardi from Inter would be perfect for Bayern, he is very strong and younger," he said of the 25-year-old.
Icardi himself has said his future depends on Inter's situation, stating he is willing to leave if it is in the best interests in the club.
"If it's good for the team that I stay, then I'll stay, otherwise I will leave," he said. "I always do what is best for the club and the team. When the season ends, we'll talk to the club and see what is best for them."
Icardi's agent and wife said last month that many clubs are willing to match the forward's release clause in the next transfer market, while coach Luciano Spalletti admitted his side may be unable to prevent him from leaving in the near future.