I-League
I-League 2018-19: Only 50 matches to be broadcast next season?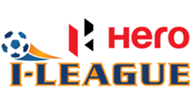 The All India Football Federation's (AIFF) league committee convened at the Football House in New Delhi where some key decisions were taken regarding I-League 2018-19. Among various matters including Churchill's plea for re-instated to the I-League, the committee is looking to broadcast only 50 I-League matches for the 2018-19 season. 
Though a final decision is yet to be taken, such a decision is certainly not a positive development for the league. 
It was also announced that the premier domestic league of the country will commence in the last week of October 2018. Churchill Brother's request to waive off their relegation and allow them to participate was discussed at length in the meeting. After due deliberation, the Committee decided to place the issue further to the Emergency Committee for the final decision.
But, as previously reported by Goal, things are looking bright for the Goan side and they have a healthy chance to feature in the next edition of I-League. 
So, if Churchill's relegation is overturned then the league will have an additional team which will take the number of participating teams to 11. In the last campaign, 90 matches were played among the ten teams and all of them were broadcast and streamed live. The encounter between Churchill Brothers and Indian Arrows was only available for streaming though.
But according to a proposal in the league committee meeting held on Tuesday, it was touted that instead of airing all I-League matches let only 50 fixtures be broadcasted live. This proposal comes at a time when the number of matches are bound to go up from 90 as Churchill are expected to eventually get the nod from the emergency committee. If the proposal gets implemented then it is the fans across the country who will be deprived the most. 
But sources in AIFF have confirmed to Goal that "a final decision is yet to be taken" and they are trying to get maximum coverage for I-League. 
The I-league had drawn significant interest across the country in its previous edition with Mohun Bagan and East Bengal still plying their trade in the I-League. The league was highly competitive as well, with four teams vying for silverware till the final matchday.
This time the competition is set to attract more eyeballs than ever as the league would be exploring newer territories with Real Kashmir set to be the first team from the state of Jammu & Kashmir to participate in the top tier of Indian football. 
As such, a move to broadcast only 50 matches is detrimental to the domestic game.