I-League
I-League 2017-18: AIFF takes cognizance into report by Minerva Punjab of match-fixing approach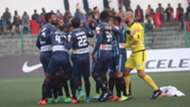 The All India Football Federation's (AIFF) initial reaction to a couple of players from current I-League table-toppers Minerva Punjab FC being approached by alleged bookies was swift and stern. They came out with a statement citing a zero-tolerance policy towards any alleged match-fixing or corruption.
An Indian and a foreign player were offered sums of INR 30 Lakhs each in two separate cases to underperform and Minerva owner Ranjit Bajaj wasted no time in approaching the authorities to report the matter.

"Ranjit (Bajaj) had contacted our integrity officer (Javed Siraj). He informed that a couple of his players were contacted and they (Siraj) have asked for details. Mr Javed Siraj is awaiting those details. It is a zero-tolerance policy for us as far it (match-fixing) is concerned. Once we get those details, Mr Siraj will initiate whatever needs to be done. We are taking it very seriously. We would like to believe that is a one-off incident. It is the first time that something like this has been reported in my time in the I-League," Sunando Dhar, the league's CEO since 2009, told Goal.

Javed Siraj, the AIFF's Integrity Officer said, "We have received the official report from him (Ranjit Bajaj). Earlier, there was some communication through some other media channel and that was not the formal way. He told it to me informally yesterday (Wednesday) and then we asked him to give it in writing. He has now mailed and I am going through it and evaluating what can be done. The two players who were approached, they have informed about the happenings and we tried to intimate the players. Whatever threat was there, that has been ambushed right now. Anything further details if we require, we will certainly ask them. We can take help from the AFC (Asian Football Confederation) and FIFA as well if required."
Bajaj remained proud of his two players but was concerned that his team would lose focus with two matches against NEROCA FC and East Bengal lined up next. "The players came up to me within minutes of the approach. One (approach) was through a call and the other via Facebook and (it was from) two different persons from different locations. The players need to get their due accolade for being brave and reporting this immediately but let us keep the names withheld for the moment otherwise the whole media spotlight will distract them from the game until the matter is resolved," he told Goal.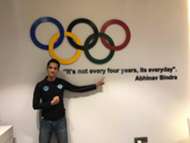 He added, "The AFC has its own integrity app. I lodged two separate complains with screenshots of the people who wanted to ruin the game through that. A tracking app showed that one of them was contacting from
Spain
but was an Indian national and the other one was in Punjab itself. The authorities have to be more stringent in separating the evil elements from the players at all times. I know this will increase costs but that is an investment that needs to be done to keep the game in a good name."
"I have sent the mail (official report) to Mr Siraj around noon today (Thursday) with all the details. Before the season started, Mr Siraj goes to every club and conducts a workshop and we followed the exact method as laid down by him. The Three Rs - Recognize, Reject and Report. Now I am just waiting to hear from him if I should go lodge an FIR or will AIFF, being the central body will lodge their own. Plus, there is also a question of jurisdiction as the AIFF is based in New Delhi and we are in Chandigarh," informed Bajaj.
It is a second time such an incident has occurred in Indian football this season. Earlier, a Premier Division 'A' match of the 2017 Calcutta Football League (CFL) between Tollygunge Agragami and NBP Rainbow AC was allegedly deemed 'manipulated' by FIFA's integrity watchdog, Sportradar in August 2017.
After evaluating the options from his findings of Minerva Punjab's report on the incident, Javed Siraj is expected to initiate his first course of action on Friday.