Herrera hints at new Man Utd contract with 'best team in the UK'
Chris Burton
Jul 21, 2018 12:03 UTC +00:00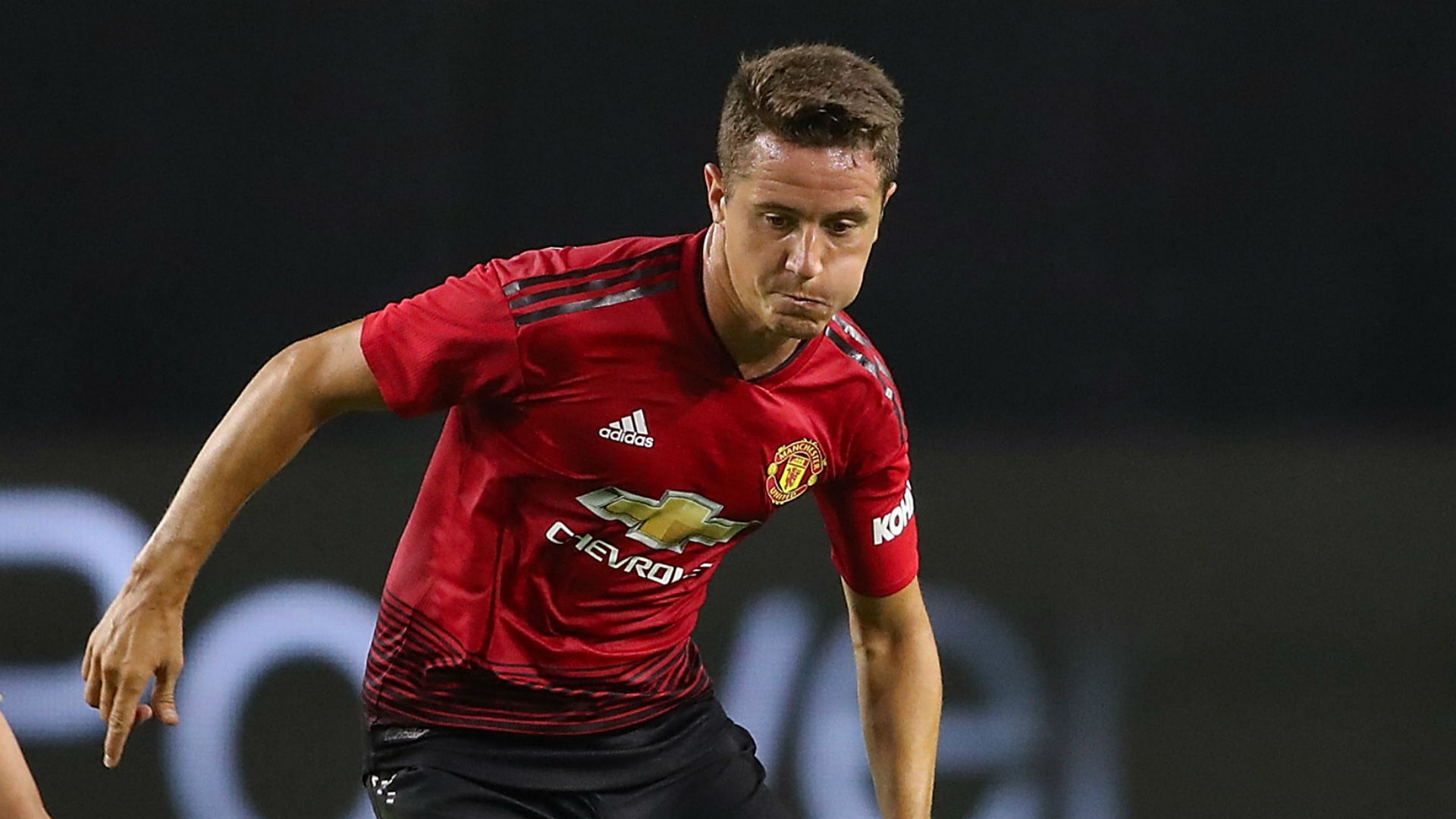 Manchester United midfielder Ander Herrera believes he is at "the best team in the UK" and is eager to agree a contract extension.
The 28-year-old has entered the final 12 months of his current deal at Old Trafford.
He is about to take in a fifth season with the Red Devils, with the club's 2016-17 Player of the Year having made 161 appearances to date.
Herrera hopes there will be many more to come, despite intense competition for places in Jose Mourinho's squad, and has hinted that he is ready to commit to fresh terms.
He told reporters ahead of a pre-season friendly clash with MLS side the San Jose Earthquakes: "I'm happy in the club and I love the fans.
"I'm playing for the best team in the UK, so my first intention is to stay because I love what I do and I love where I am."
Herrera has helped United to FA Cup, League Cup and Europa League honours during his time in England.
The Red Devils will be back on the trophy trail in 2018-19, with the club eager to establish the consistency which will allow them to close the gap on arch-rivals Manchester City in the race for the Premier League title.
Herrera added on that challenge: "We have to be at least as good as we were last season in the league, but try to make less mistakes.
"I mean games like Huddersfield away, West Brom at home – I have respect for those teams, but we should have won.
"Some league games, they're fights and they're wars. We have to be ready for it. We were for most of the games, but we made a couple of mistakes that we need to fix.
"After the game with Huddersfield I said they were more ready and more aggressive than us, so the only thing we can do for these games is be ready, because it's going to be a fight.
"The only thing that we can blame ourselves about last season was the Champions League, because we should have beaten Sevilla.
"But in the other competitions we were in the FA Cup final against Chelsea and deserved to win, and we had an amount of points in the league that normally you're fighting for the title."
United have International Champions Cup competition to come this summer – against AC Milan, Liverpool and Real Madrid – before opening the new Premier League season at home to Leicester on August 10.