Arsenal
'Wenger will be at PSG next year'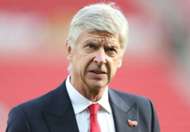 Arsene Wenger's future at Arsenal continues to be called into question, and former Gunners star Paul Merson sees the Frenchman heading to his homeland this summer at Paris Saint-Germain.
After more than 20 years under the guidance of the same man, calls for change are mounting in north London.
Keown slams 'stunning' Sanchez call
Despite delivering numerous major honours to the club down the years, a large section of the fans have been calling for him to leave for some time.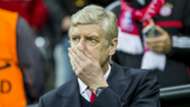 Another Premier League title bid has faded away this season, while an all too familiar last-16 exit from the Champions League is on the cards at the hands of Bayern Munich after their 5-1 humbling in the first leg.
With his contract due to expire at the end of the season, the end may be nigh for Wenger.
Wenger explains Alexis bench call
Merson believes that could be the case and feels a switch to Parc des Princes would make sense, if Unai Emery is moved out after struggling to maintain PSG's domestic dominance in Ligue 1 - though they hold a 4-0 first-leg advantage over Barcelona in the Champions League and are maintaining pressure on Monaco at the top of their domestic division.
He told Sky Sports: "The way he plays, he's got a great reputation around the world. He knows every footballer in the world.
"He has got a massive reputation.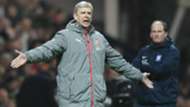 "But I think if PSG don't win the Champions League, and I'm not sure if they're going to win the French league with the way that Monaco are playing, if I had to put my money on one, I'd say he'll be manager of PSG next year."
While being linked with several high-profile posts, Wenger has reiterated his full commitment to the Arsenal cause.
Pires: Arsenal good for Griezmann
When quizzed on speculation suggesting that he could be a candidate to succeed Luis Enrique at Barcelona, the 67-year-old said: "My preference [staying at Arsenal] is always the same, it will remain the same.
"I am not looking for jobs at other clubs or jobs of other people. I am just focusing on getting to the next level and try to improve."