'He filled up Santa's sack with dollars and came back!' - Maradona delighted with Tevez's Boca return
Daniel Edwards
Jan 06, 2018 15:46 UTC +00:00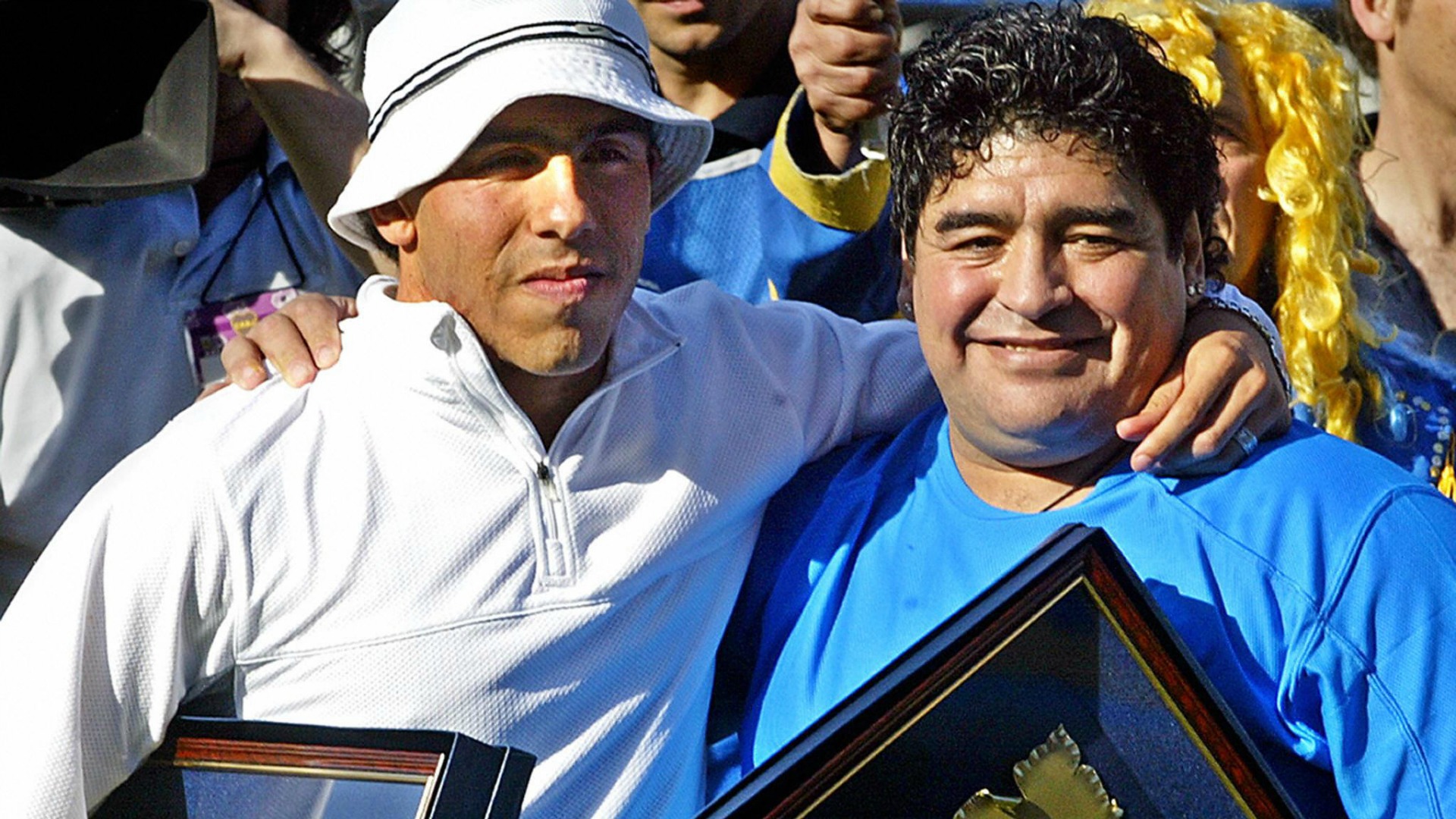 Diego Maradona has given his own unique take on Carlos Tevez's return to Boca Juniors, stating that he used his stay in China to "fill a sack with dollars".
Tevez became one of the world's highest-paid players in 2017 when he swapped Boca for Shanghai Shenhua.
The striker was on a reported $40 million annual salary, but played just 20 times in all competition, scoring a measly four goals.
His stay was also filled with controversy and reports of a poor work ethic, but as his second Boca comeback was confirmed Maradona gave Tevez his seal of approval.
"He went to China, filled up Santa's sack with dollars and came back to Boca. Perfect," the 1986 World Cup winner explained in words reported by Ole.
Diego also slammed critics of Tevez's lucrative sabbatical, challenging them to turn down such an offer in his place.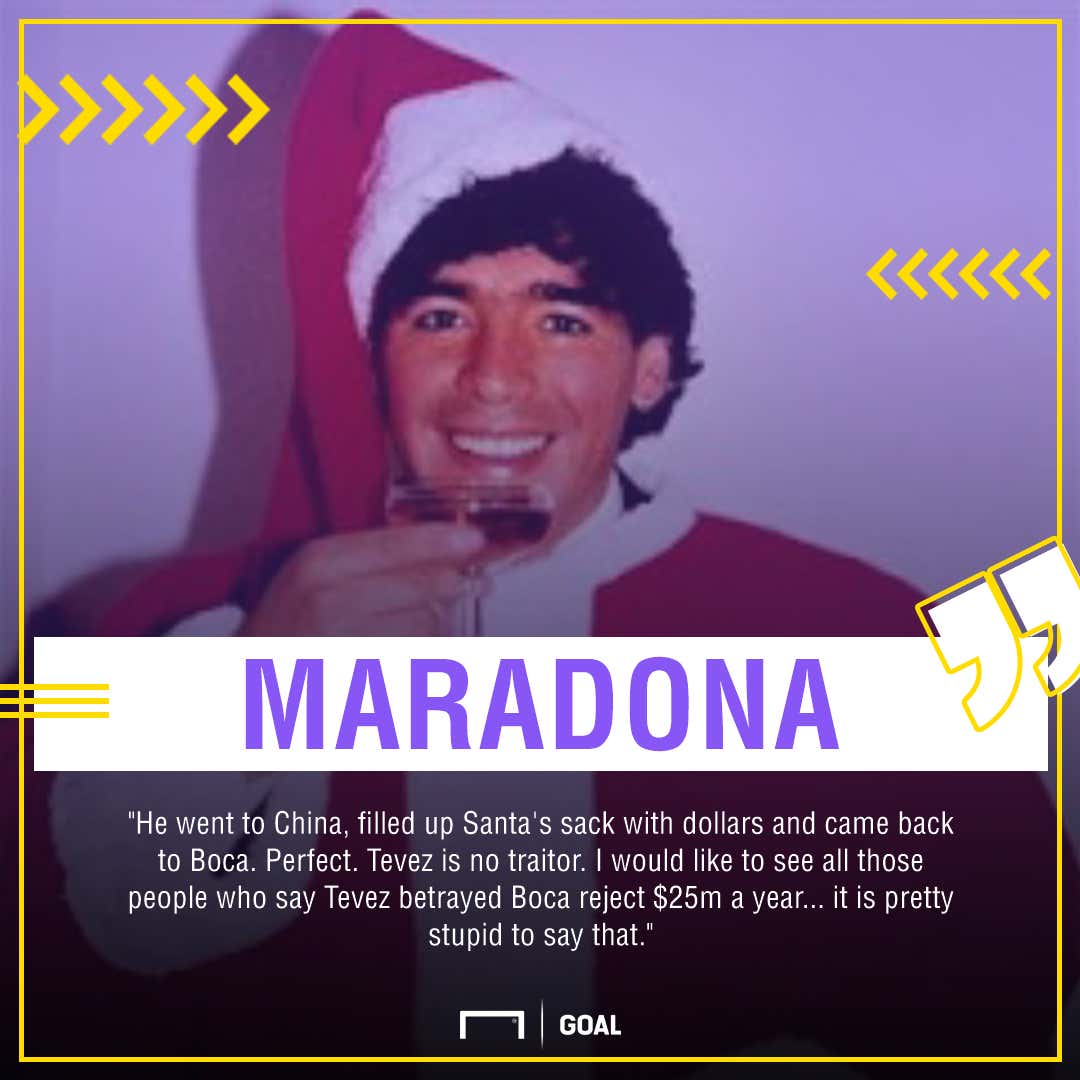 "Tevez is no traitor. I would like to see all those people who say Tevez betrayed Boca reject $25m a year... it is pretty stupid to say that.
"Now Carlitos is back and all us Bosteros are very happy."
After a year of relative inactivity, Tevez rejoined his Boca team-mates on Friday at their Cardales training base.
The Xeneize, currently top of the Primera Division table, resume their league campaign after the summer break against Colon on January 27.
The big prize for the club and Tevez, however, is the Copa Libertadores, where they will face Palmeiras, Alianza Lima and an as yet unconfirmed qualifier in Group 8 from April onwards.