Hazard may not be Messi but he's the Premier League's most important player
Last Updated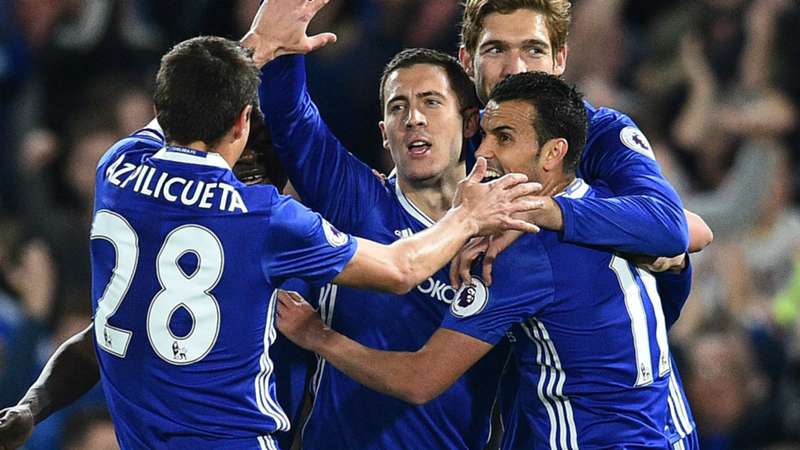 Getty Images
---
COMMENT
---
Eden Hazard proved himself to be the Premier League's most decisive player with a double to edge Chelsea closer to the title and kill off Manchester City's hopes in the process.
Pep sets unwanted career record
Hazard, who distanced himself from comparisons to Barcelona's star artist Lionel Messi earlier this week, has been in the same majestic form this season as he was when Chelsea won the league in 2014/15.
The Belgian's brace in the 2-1 home victory over City puts him on course to beat his 19-goal haul from two seasons ago and it is Hazard, rather than Diego Costa, who is leading his side's charge to become champions in the final weeks of the season.
Chelsea's talisman earned a standing ovation when he was substituted in the 88th minute and, after seeing off the threat of City, he will now be relied upon to do the same to London rivals Tottenham after ending the title dreams of Mauricio Pochettino's side a year ago.
Pitch invader confronts Higuain
Tottenham's 3-1 comeback win over Swansea means the title battle isn't over yet, and Chelsea are now going toe-to-toe with their most hated rivals for both the FA Cup and Premier League.
Conte's side remain the standard setters in England but Victor Moses' absence and a tough run of fixtures have put an extra weight of pressure on Conte's side. You can smell success in the air at Stamford Bridge, but as you close in on greatness, the level of anxiety also increases.
But Hazard remains cool, grounded and as up for the challenge as ever. He is leading by example and, while he is not a vocal leader like John Terry, he is a serene assassin ready to kill off allcomers.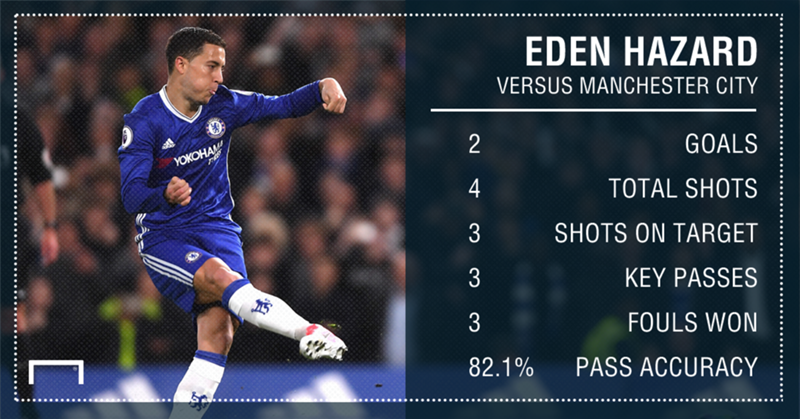 It wasn't just his goals against City but Hazard almost set up Cesc Fabregas for his second assist in two weeks in the first half and he almost got his hat-trick in the 76th minute after a stunning counter-attack.
Chelsea increasingly sat back throughout the 90 minutes and, at times, Hazard was his side's only outlet. He is increasingly having to provide the pivotal moments for Chelsea, with Costa now on a run of four games without a goal.
The title race is still on and Hazard is once again the Premier League's most important player.