Hart & Gabriel shamed in Serie A Worst Team of the Season
Mark Doyle
May 18, 2017 14:25 UTC +00:00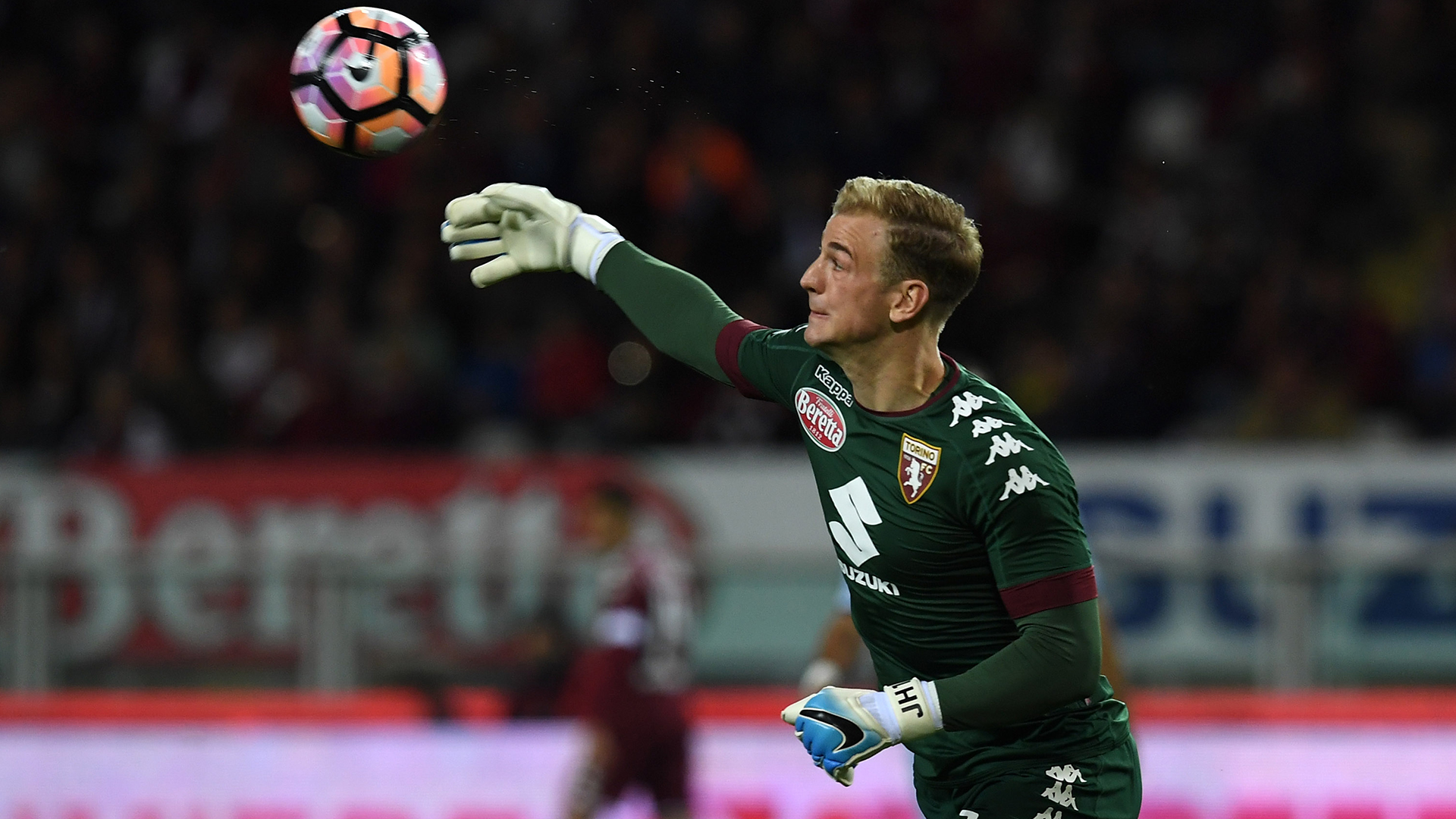 Getty Images
---

COMMENT
---
As another Serie A season draws to a close, the obvious temptation is to bask in all the positives - of which there are many. Juventus made history by winning a sixth successive Scudetto, Napoli played some of the most beautiful football in Europe, Lazio have been reborn under Simone Inzaghi and Atalanta are now a beacon of what a provincial club can achieve by trusting in youth.
However, it hasn't all been good. As usual, there have been some massive disappointments, chief among the Milanese clubs. Vincenzo Montella's young Milan side have sparkled at times but they once again failed to get anywhere near the Champions League places, while Inter were even wose. Much worse, in fact.
A squad that had sufficient strength in depth to challenge for a top-three finish is set to end up seventh. As a result, it won't be a surprise to learn that it is the Nerazzurri who have the most representatives in Goal's worst Serie A Team of the Season.
It is worth noting that we haven't gone with the worst player in every position, rather those that disappointed us most. However, if you disagree with some of our selections, please let us know your thoughts in the comment box at the bottom of the page!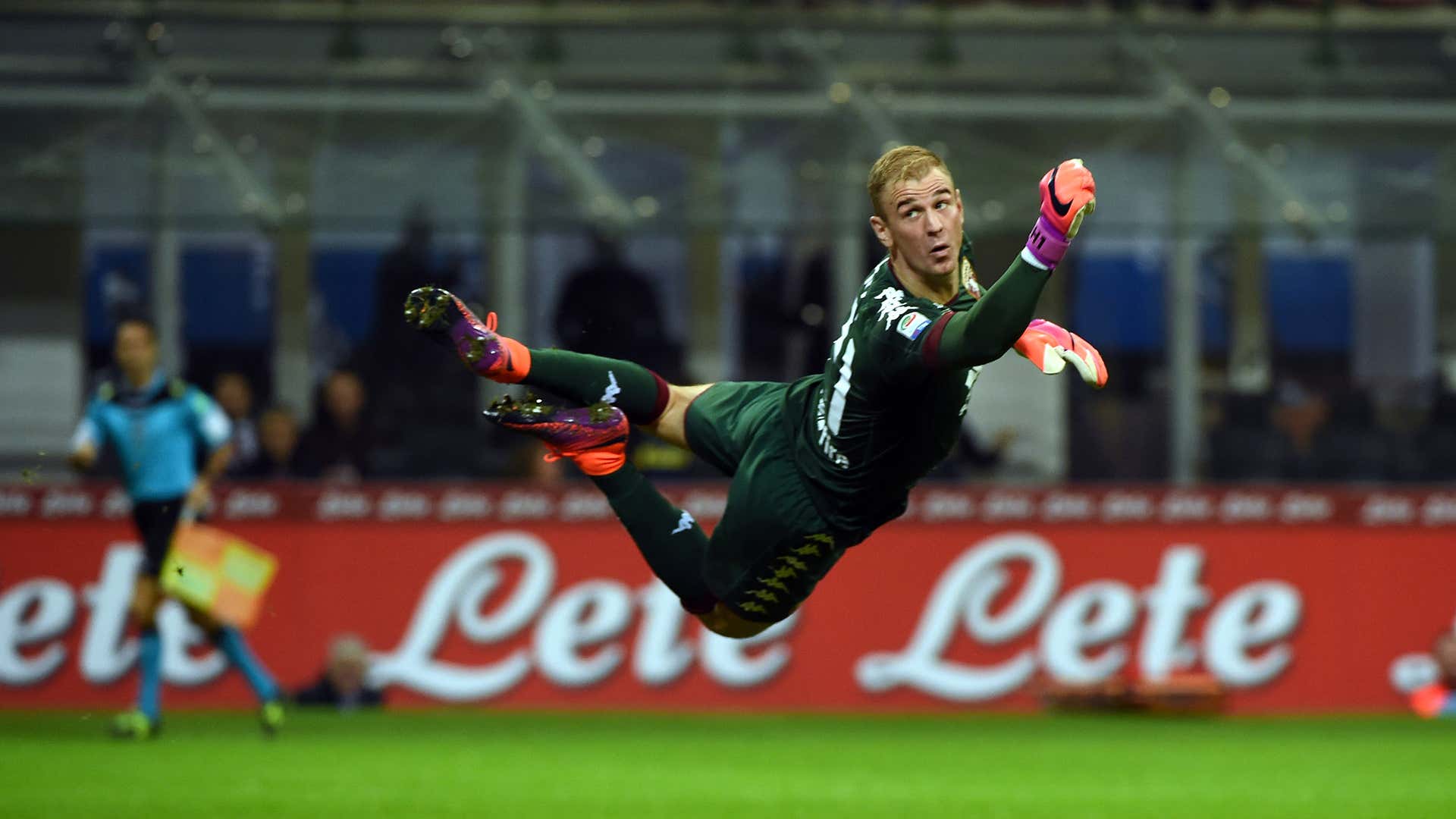 JOE HART (Torino): Pep Guardiola may have erred in signing Claudio Bravo to replace Joe Hart but allowing the England international to join Torino was definitely a good call. Hart has proven awfully accident-prone in Serie A, making nine mistakes leading to shots and five mistakes leading to goals. To put that in context, only the goalkeeper at already-relegated Palermo, Josip Posavec, has made more errors over the course of the campaign.
MATTIA DE SCIGLIO (AC Milan): The versatile full-back has actually captained AC Milan on several occasions this season yet provided no leadership and little quality. Indeed, it seems that De Sciglio is interested in nothing more than counting down the days until he can link back up with former boss Massimiliano Allegri at Juventus this summer. The Rossoneri faithful have been acutely aware of this for some time and there were was even an angry exchange between the Italy international and his own club's ultras in the Giuseppe Meazza car park after the April loss at home to Empoli.
JEISON MURILLO (Inter): After an encouraging first season at San Siro, the Colombian's stock has fallen so dramatically during the 2016-17 campaign that he lost his place in the Inter defence to Gary Medel, a midfielder turned centre-half. Speculation is now rife that the Nerazzurri will now try to make as much as they can off Murillo during the summer in order to fund a move for Roma centre-half Kosta Manolas.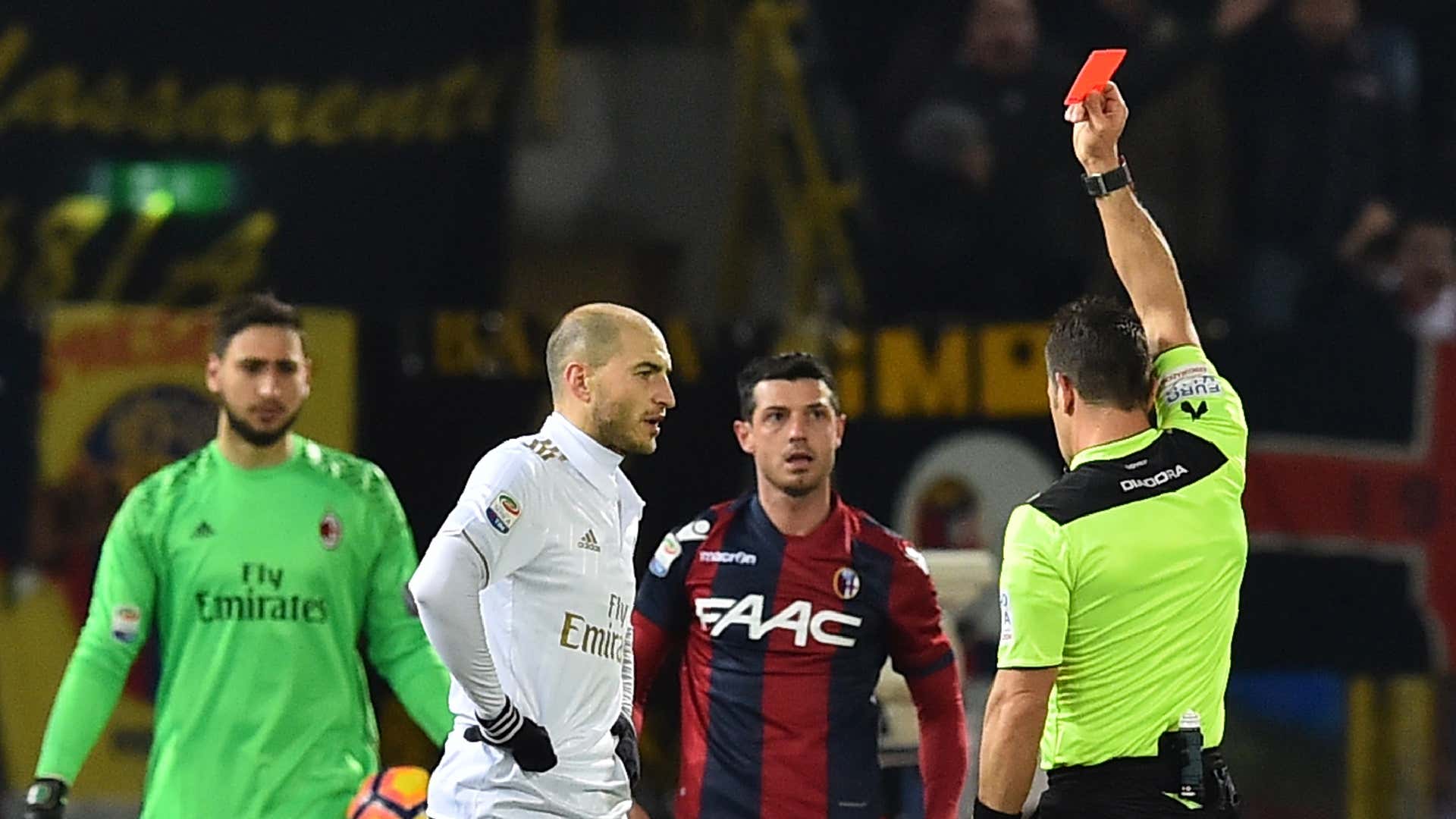 GABRIEL PALETTA (AC Milan): The Argentine-born Italy international seems to be a believer in the old adage that you should start as you mean to go on. Paletta opened his season by being dismissed against Torino. He has been sent off three more times in the interim, putting him within touching distance of Luigi Apolloni's all-time Serie A record of five red cards in a single season (2000-01). Milan only have two more matches to go but given Paletta's total lack of pace and poor positioning, one wouldn't bet against him finishing his season as he started it - with a dismissal.
THOMAS VERMAELEN (Roma): Roma had the option to sign the on-loan Belgium international from Barcelona for €10 million at the end of the season but they have long since decided against doing so. Vermaelen's time at the Stadio Olimpico has been a disaster. The centre-half's fitness problems could have been predicted, of course, but even the Giallorossi could not have anticipated Vermaelen injuring his own team-mates, as happened with Mohamed Salah before the first Rome derby of the season!
CRISTIAN ANSALDI (Inter): Although the former Argentina international hasn't been as calamitous in defence as team-mate Yuto Nagatomo, he has been the greater disappointment. Inter fans were already aware that the Japanese left-back was finished at the highest level but they were optimistic that Ansaldi would prove a shrewd summer signing. The 30-year-old has, however, performed dismally. A couple of minor injuries haven't helped but it is telling that his agent has had to publicly express his client's desire to remain at San Siro.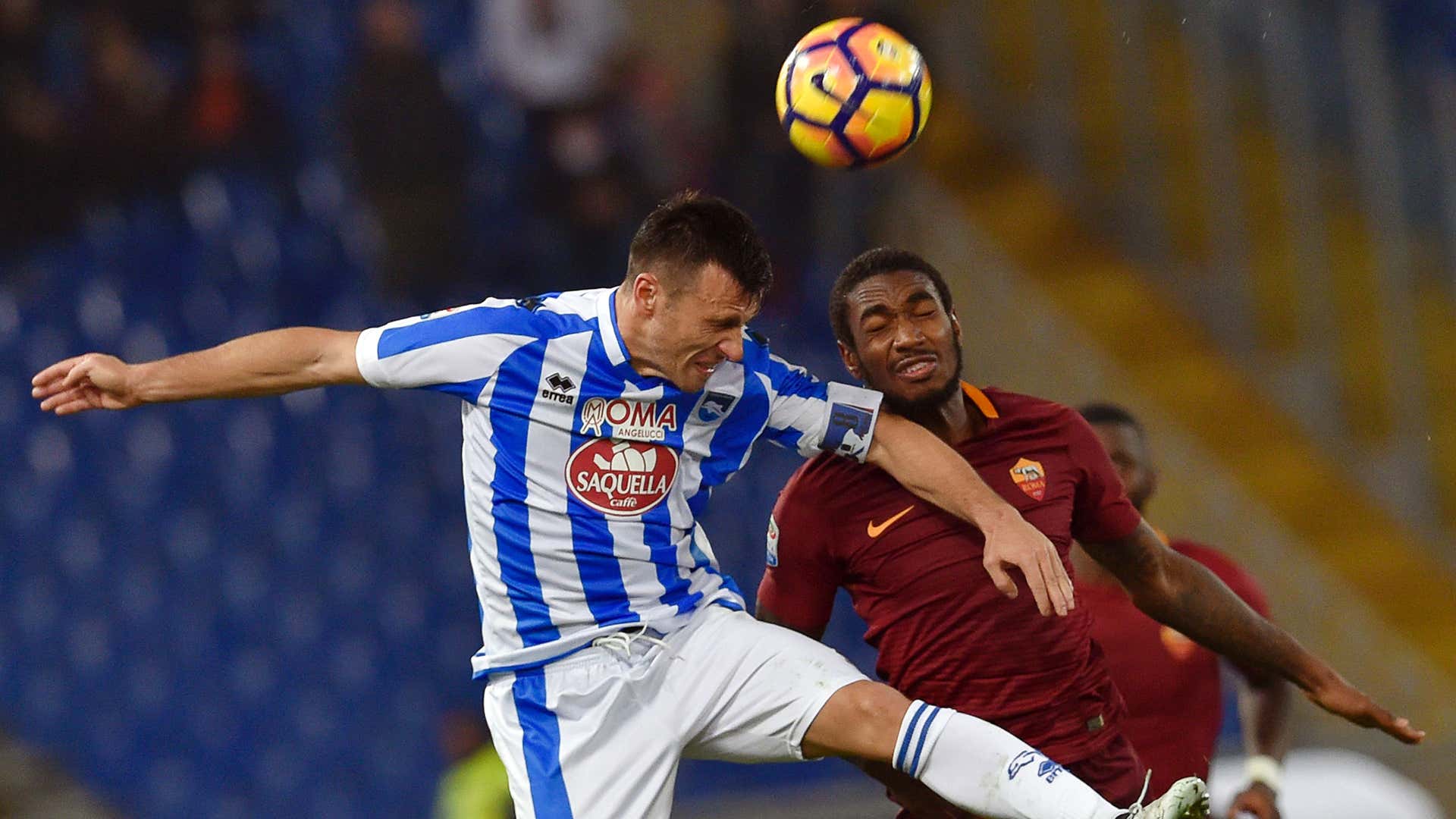 EMANUELE GIACCHERINI (Napoli): From one of the surprise stars of Euro 2016 to the Napoli bench in less than a season, it's been a disastrous year for the former Sunderland midfielder. Giaccherini has made 15 appearances in Serie A yet the sum total of his involvement is just 278 minutes. Given he cost just €1.5m, Giaccherini could hardly be described as a colossal waste of money but the move to the San Paolo has undoubtedly been a colossal waste of time for a 32-year-old who, his agent claims, was actually of interest to Juve during the January transfer window.
MARCELO BROZOVIC (Inter): There is a reason why several English clubs are lining up to take the Croatia international off Inter's hands. He's a very talented 24-year-old midfielder. That was obvious in his match-winning double in a 2-0 win over Genoa in December. However, such performances have been painfully rare during a season in which Brozovic was temporarily frozen out of the first team for "unprofessional behaviour". Inter will cash in on Brozovic this summer and he will be replaced by a player with a better attitude.
Spurs stand on verge of greatness with Pochettino
GERSON (Roma): Despite admitting that maybe he had overpaid (€16.6m) for the Brazilian teenager, former Roma sporting director Walter Sabatini insisted during the current campaign that even if Gerson did not succeed at the Stadio Olimpico, he would sign him for his next club. That should be extremely worrying for supporters of Sabatini's new employers, Inter, given the Fluminense product has managed just 130 minutes of Serie A game time this season, after failing dismally to impress Luciano Spaletti and also upsetting the club by refusing to join Lille on loan in January. Indeed, the agreed loan fee (€5m) would have taken a serious edge off the money wasted on signing Gerson.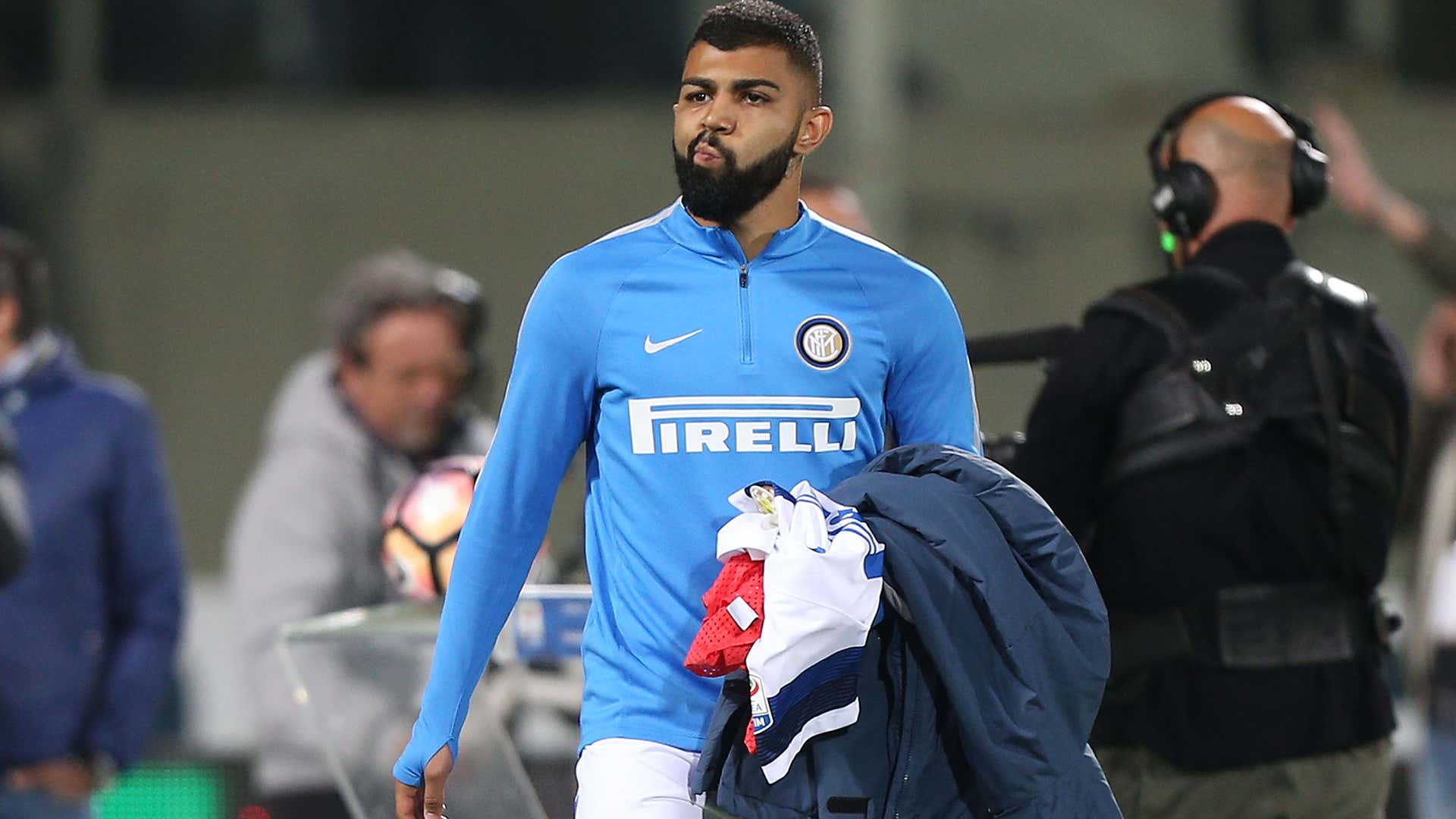 GABRIEL BARBOSA (Inter): Several Inter players have performed dismally this season but not one has proven as big a let-down as the forward who arrived last August for €29.5m. Admittedly, the always tricky acclimitisation process was hardly helped by the fact that then Inter coach Frank de Boer didn't want Gabriel in the first place but even the Dutchman's successor, Stefano Pioli, couldn't find a place in his team for the former Santos starlet, who now looks set to spend next season out on loan after just one Serie A goal in 111 minutes of game time.
MAXI LOPEZ (Torino): The Argentine attacker usually only makes the news because of his ongoing feud with ex-wife Wanda Nara and her new husband, Lopez's former team-mate Mauro Icardi. However, in January, he was the subject of several unflattering headlines after Torino boss Sinisa Mihajlovic admitted that he was fed up with the striker's ongoing weight problem. The public shaming brough an improvement of sorts, with Lopez even contributing a couple of goals in losses at Roma and Lazio, but the 33-year-old's days with the Granata look numbered.