Hart, Bravo & Caballero all out this summer? Man City weighing up goalkeeper options
Last Updated
Getty
---
SPECIAL REPORT
---
Manchester City have already started making plans for the goalkeeper position next season, but more transfer targets have been ruled out than ruled in.
With Willy Caballero now establishing himself as No.1, around nine months after he was expecting to be sold, it is no surprise that the club are in no rush to see how the rest of the season pans out before making their moves.
In fact, Goal can reveal City are planning to offer Caballero a new contract, with his current deal set to expire in the summer, though sources close to the player insist they are yet to hear from the club.
It is also believed that the 35-year-old, who thought he would be leaving at the start of last summer only to see Joe Hart shipped out instead, would only want to commit to the Blues if he is to continue as No.1 into next season.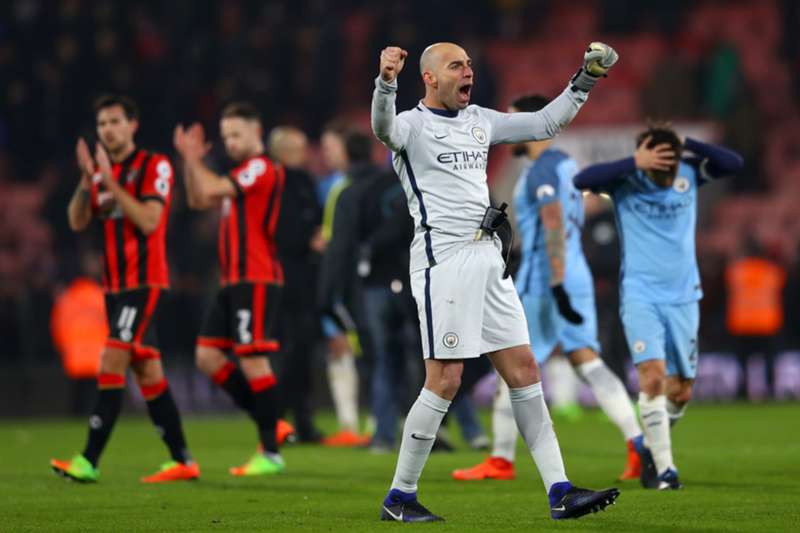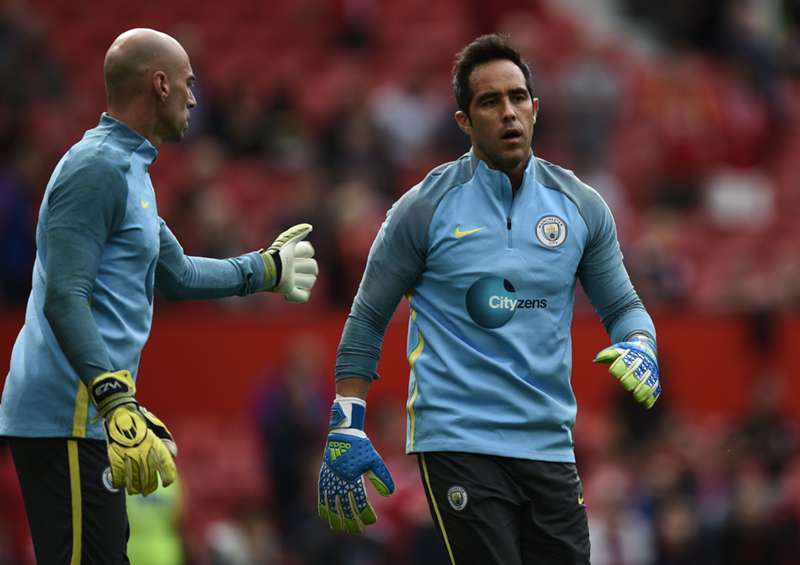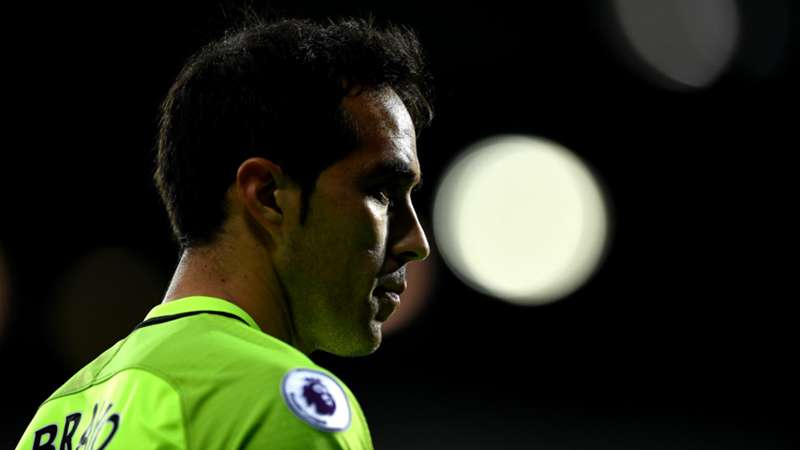 The Argentine and his family are settled in Manchester and he appears to be in no rush to return to his homeland, with a return to Boca Juniors long touted in South America.
"I've been abroad for many years now, and I'm not on my own now, I have my family with me, and I need to think for the best for them," he told Goal this week. "I don't owe anyone, and I'm not crazy about going back right now. When the year finishes, and depending on what happens in City, I'll think about what's best for everyone.​"
City, though, have their eye on a number of potential options for the goalkeeper position.
Benfica's Ederson has been watched extensively and it is believed Pep Guardiola is a big admirer of the 23-year-old Brazilian.
Pep beware! Falcao back to brilliant best
Ederson is reported to have a buy-out clause of €45 million, and it is likely Benfica would hold out for the full amount given Rio Ave, the keeper's former club, still own 50 per cent of his rights and therefore half of any transfer fee received.
Goal understands, however, that City are yet to have started negotiations with Benfica.
It is a similar situation with Sunderland's Jordan Pickford. City need to buy in homegrown players this summer and the 22-year-old Englishman has emerged as a suitable and attainable option.
Sunderland expect to lose Pickford this summer whether they stay in the Premier League or not, and sources have told Goal that City have been in touch with the north east club in recent weeks.
There is no bid on the table, however, and City have merely instructed the Black Cats to inform them of any movement if and when other serious rivals make their moves.
Sources close to Pickford are of the belief that City may yet sign two goalkeepers this summer, which would cast some doubt on Claudio Bravo's future.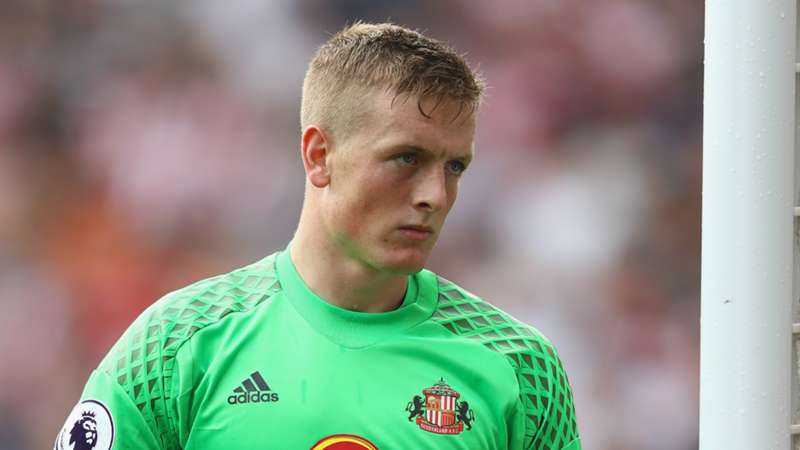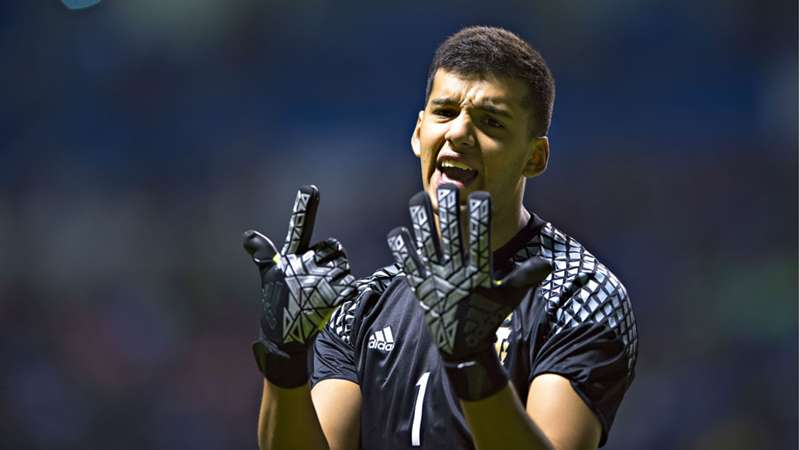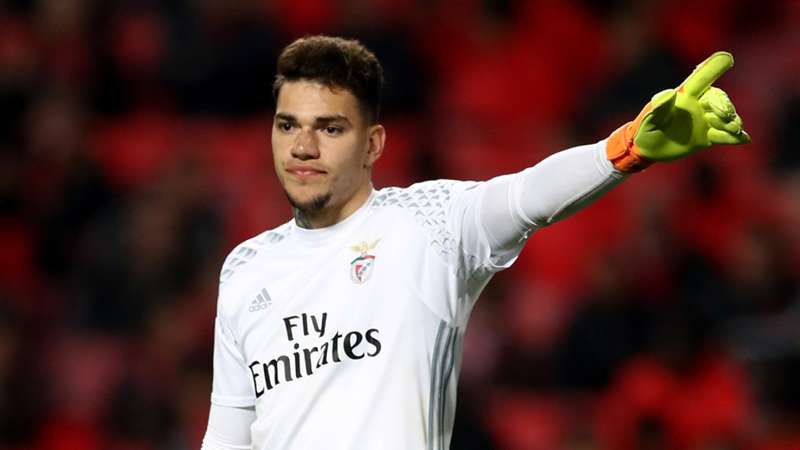 Bravo has lost his place to Caballero in recent weeks, with even Guardiola appearing to lose faith in the Chilean, who received widespread criticism at the turn of the year following some uncertain performances.
Bravo's confidence appeared unaffected on his return to the side at Huddersfield this weekend, however, and, as with other goalkeeping matters, City are far from reaching a concrete decision on the man who only arrived in Manchester in September.
But while City are indeed keeping their options open at this stage, what is certain is that Geronimo Rulli does not feature in their plans just yet.
City bought the Argentine from Deportivo Maldonado last summer but immediately sold him on to Real Sociedad, in exchange for a buy-back clause or 30 per cent of his next transfer to another club.
Wayne Shaw explains pie-eating antics
Rulli has been widely linked with a summer move back to the Etihad Stadium this summer but sources at City and close to the keeper insist there is no chance of a deal happening anytime soon, with la Real only just paying off the second instalment of his transfer fee.
Rulli, however, seems considerably more likely to line up at the Etihad next season than Hart.
While Yaya Toure initially fell foul of Guardiola but worked his way back into the Catalan's plans, Hart's days are numbered and his representatives are working on a new permanent home for the England No.1.
Torino, where he is currently on loan, accept that they have no chance of retaining Hart's services and are looking elsewhere, with Roma's Lukasz Skorupski, currently on loan at Empoli, in their sights.
It is also believed that Benfica would want Hart should Ederson move on this summer, although the keeper's preference is to remain in the Premier League.