Guardiola reveals Aguero injury & explains ill-fated wing-back system
Last Updated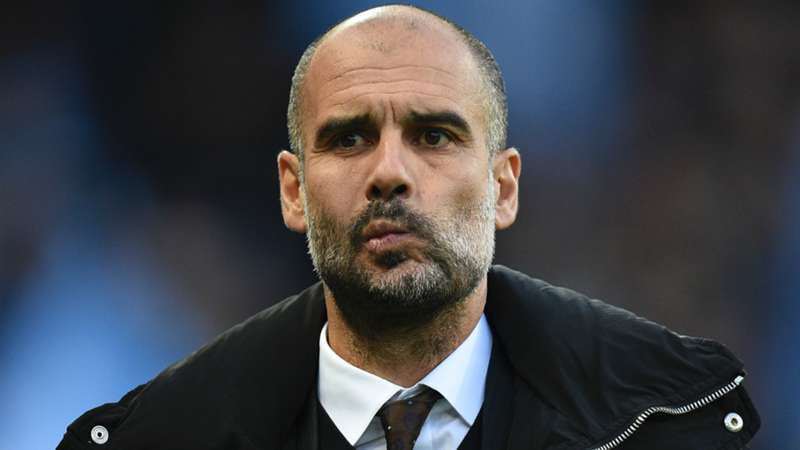 Getty Images
Manchester City boss Pep Guardiola says Sergio Aguero picked up an injury during the 2-2 draw at Middlesbrough.
Aguero was seen clutching his groin towards the end of the match and Guardiola admitted afterwards: "Tomorrow we will see but I think he is injured."
Sources at City say the Argentine is suffering from a dead leg, but Guardiola's demeanour suggested the issue could be more serious.
Aguero & Jesus bail out Guardiola
Aguero scored a penalty at the Riverside Stadium after being selected to start alongside Gabriel Jesus for the first time this season.
Guardiola used a 3-4-1-2 formation to be able to get both men in the same line-up and although both did end up on the scoresheet - with Jesus heading in City's second equaliser of the afternoon - the Catalan was forced into a rethink at half-time with Boro leading.
After the game he explained his thinking behind his initial starting line-up, but admitted his best intentions were quickly undone when the relegation battlers doubled up on his wing-backs.
"[I wanted] to put together Sergio and Gabriel in front," he told reporters. "I didn't want to put Kevin [De Bruyne] as a holding midfielder, I prefer to put Kevin more in contact with our full-backs, especially on the right side with Jesus Navas and have two strikers in the box.
"For the first five or 10 minutes it was good but then we had problems to control the two-versus-one they created on the sides. In the last 10 minutes we changed it a little bit and in the second half we played wingers versus wingers."
Guardiola's team looked better for that change at half-time but were unable to seal a victory would which have put them into third place ahead of Liverpool's game at Watford on Monday.
But the Catalan insists his team deserved to win the match: "Fortunate? I don't know, I don't think so. We deserved to win, definitely. In the second half we made absolutely everything. They crossed the line twice.
"We were much better in the second half."