Transfers
Guardiola looking for another Jorginho but Man City only want 'special' signings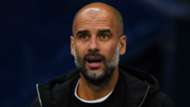 Pep Guardiola admits to still being on the lookout for another midfielder after missing out on Jorginho, but insists Manchester City will only spend again if a "special player" becomes available.
The reigning Premier League champions have been relatively quiet during the summer transfer window, with Riyad Mahrez their only addition to date.
He did arrive in a club-record £60 million ($78m) deal, but other additions have proved elusive.
City had been hoping to land Italy international Jorginho from Napoli, but with Chelsea having won that battle Guardiola is now reassessing his options and is prepared to shelve any further recruitment plans.
He told reporters, ahead of a Community Shield clash with Chelsea at Wembley, when asked if further arrivals can be expected at the Etihad Stadium: "We will see.
"If at the end we decide to bring another in, it will be because he's a special player for the future, not just to add one more player for the number.
"I'm so satisfied with the squad. Now from Monday we'll be all together we have to see what we can do to maintain the level of last season."
City will be lining up against Jorginho at Wembley on Sunday, but Guardiola insists he has no regrets at having missed out on a player who could have been a perfect fit for his side.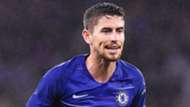 The Catalan coach said: "Yes, we were close but in the end Jorginho decided to stay with [Maurizio] Sarri. I said before, I want players who want to come here. He didn't want that.
"Maybe it was a bit late to announce that but if you decide you don't come, don't come. Good luck at Chelsea. English football has an exceptional holding midfielder.
"The blow would be to come here when he prefers Chelsea. Nobody put a gun to his head and said you have to come.
"We tried, we believed we were so close, we believed it was done, but at the last turn he decided on Chelsea. There is nothing to say. It's quite similar to Alexis [Sanchez] with United. Nothing to say."
Guardiola added on his chances of finding a suitable alternative before the summer deadline: "Every player has his own abilities, Jorginho is a special player for the way we want to play. But it's the same, we'll try to find one. 
"There are other players but the transfer window is nearly done and we'll decide in five or six days and if not we stay with the players we have."