Betting
Get your Bank Holiday betting research done for free courtesy of the Soccerway team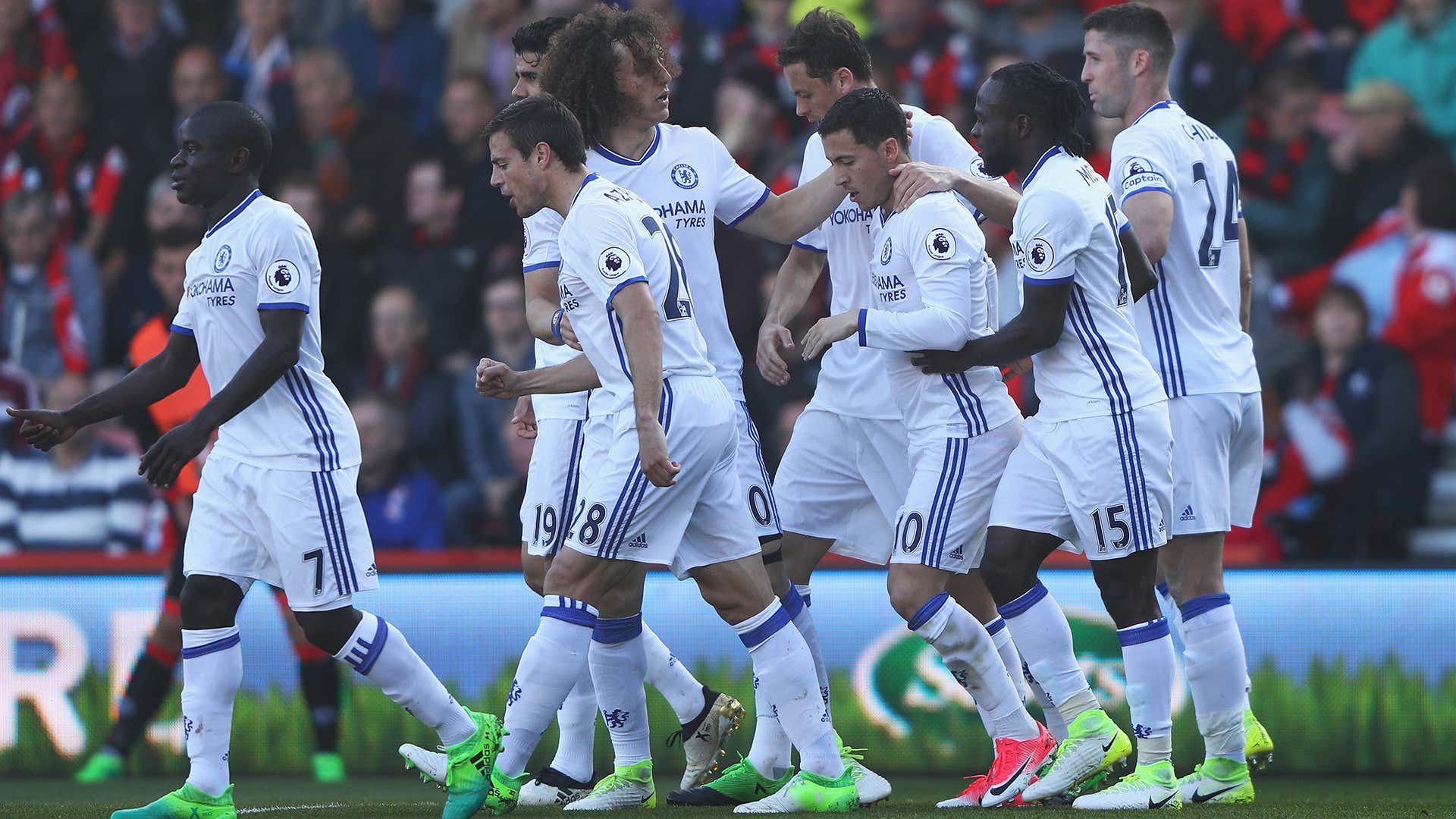 The Easter Bank Holiday weekend provides a spectacular schedule of football around Europe's top leagues and Soccerway's betting experts are on hand to help prepare punters for a manic few days of action.
Friday is packed with matches across the Football League before the Premier League takes centre stage in the UK on Saturday and Sunday. There's also a full calendar of clashes from around Europe to take in and the team have been hard at work examining the on-site data to select the very best stats-based picks, 17 of them in fact.
Whether your interest is recent form, head-to-head records, goal-time analysis or where the goalscorer value is, there's something for everyone in Edition 30 which is available right now and best of all it's completely free every week.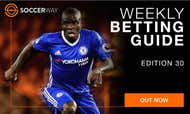 Simply register to become a Soccerway member and every time a new release is available you'll get an email notification allowing you to read the publication online or download a copy to desktop, mobile or tablet so no matter where you are, you can take the best betting research with you.
Each new edition is usually released on a Friday but don't worry if you're registering after that, simply head to the profile page on Soccerway and download the latest version from there.
Last week the team flagged up a total of nine winners, including picks at 9/4 (3.25), 21/10 (3.10), and two correct 5/4 (2.25) chances.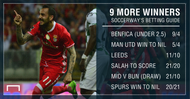 The aim of the weekly guide is to provide bettors with a range of angles spanning a huge variety of competitions, mirroring the diverse range of those available to Soccerway users. There's also a page dedicated to the latest Opta stats and this week they include a pick from the blockbuster Premier League clash between Manchester United and Chelsea at Old Trafford
For those chasing a bigger return, why not combine some of your favourite single picks into a multiple or take up the Friday fivefold, a pre-selected accumulator covering games across the weekend which has already landed four times since launch. This week's effort pays over 9/1 (10.0).
However you want to use the guide, it's a fantastic free resource and if you're serious about your betting or just like to know the latest stats, it's a great addition to anyone's studying up process. Register now for your free copy.