Germany remove the weight of history with Italy triumph

Peter Staunton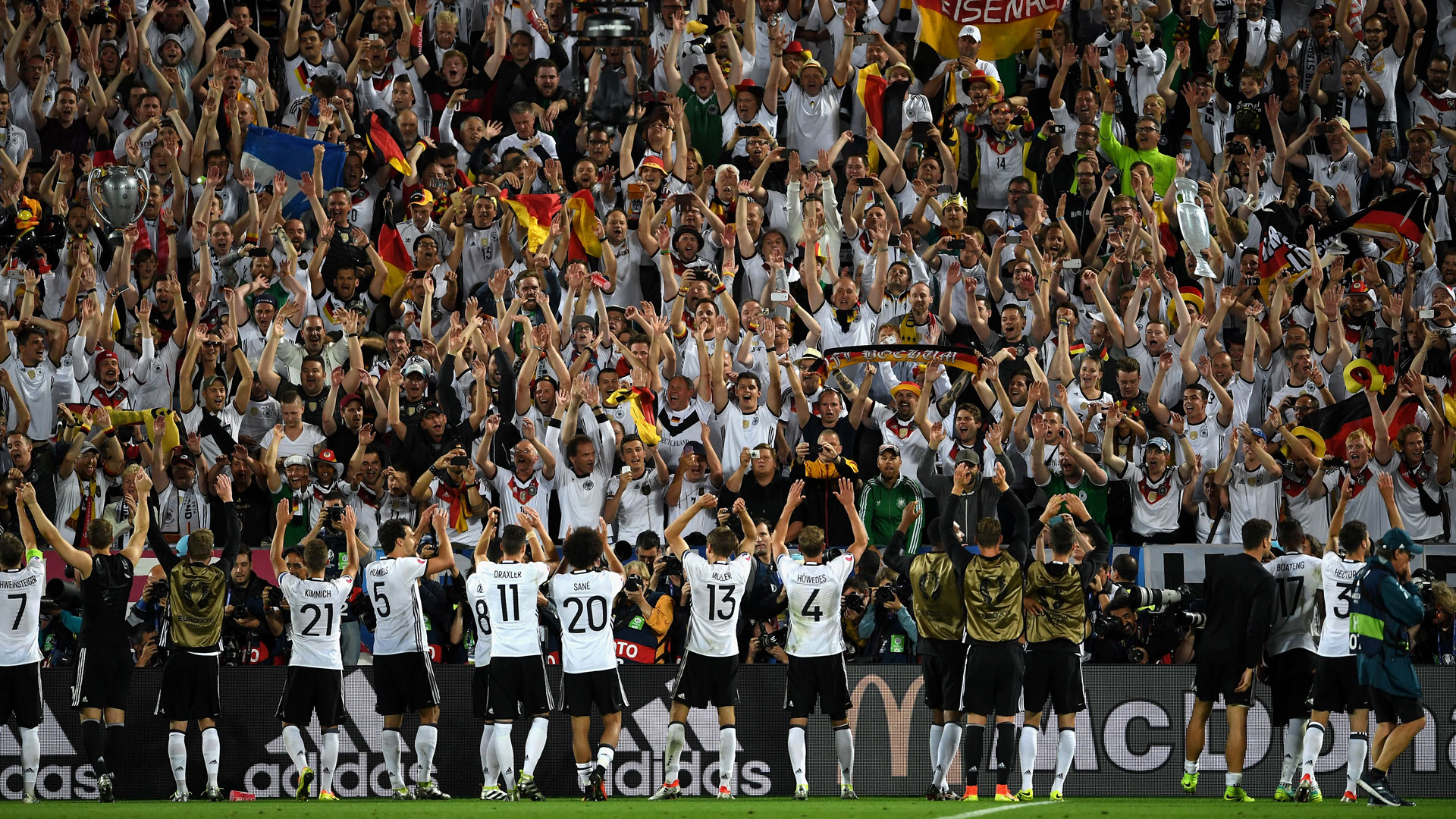 Getty Images
---

COMMENT
---
Make no mistake, Germany have taken a huge psychological step towards adding the Euro 2016 title to their World Cup crown after beating Italy on penalties at the quarter-final stage in Bordeaux.
They have knocked out the best-organised team in the competition and removed the weight of history from their path. Never before had Germany beaten Italy in eight previous competitive matches. The Azzurri are a mighty football nation and so to describe them as anyone's "bogey team" would do them a disservice. They did however hold the hex over their northern neighbours.
Jonas Hector rattled the ball under Gianluigi Buffon and ended all that. If the Italians are Germany's bete noir then the reigning world champions even out the playing field on penalty kicks. They have now won their last six tournament shootouts. It is one area in which they excel. Indeed, Thomas Muller's missed effort was the first missed Germany penalty in a shootout since 1982. They might have needed to use their special powers but it did the trick.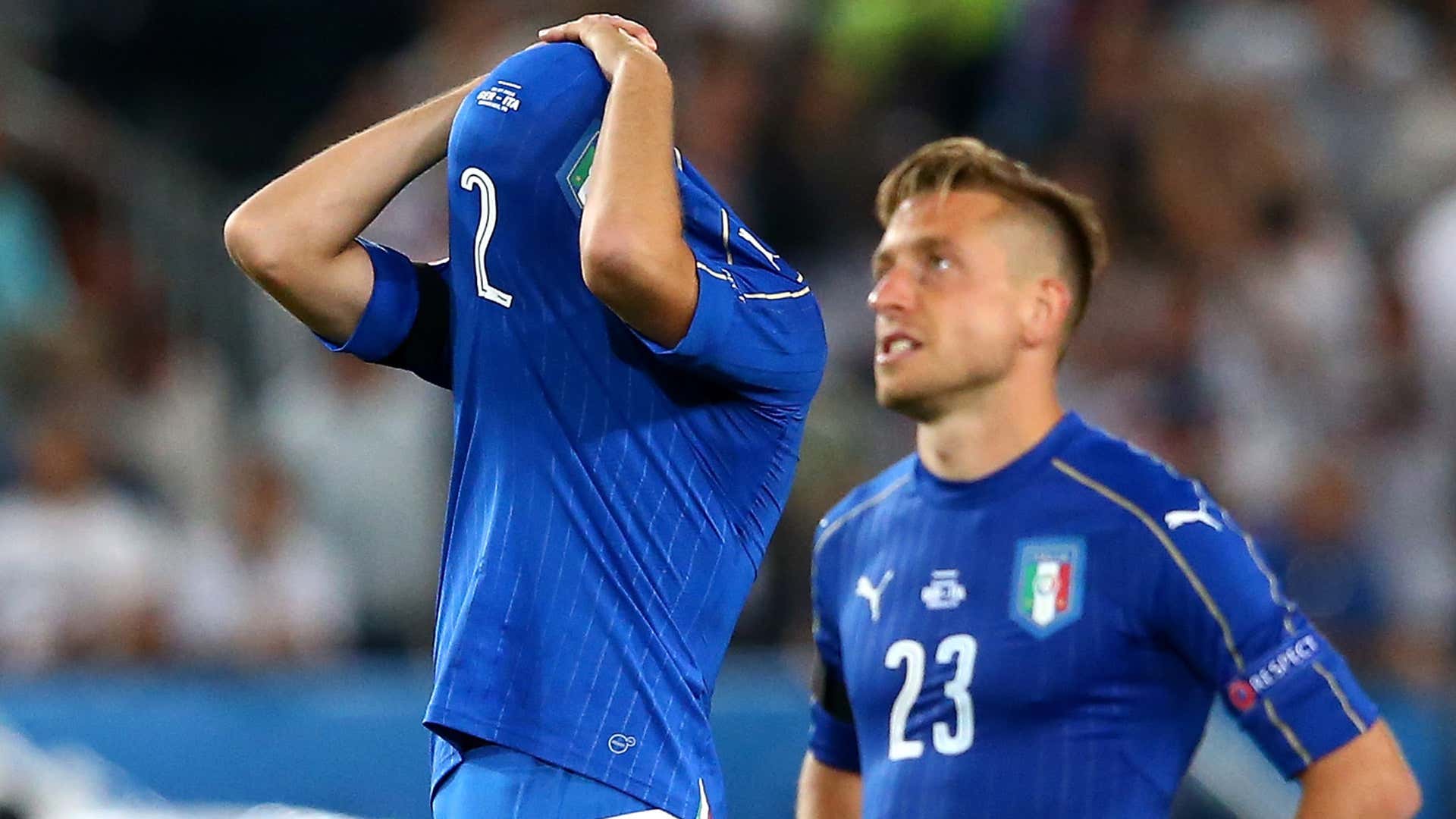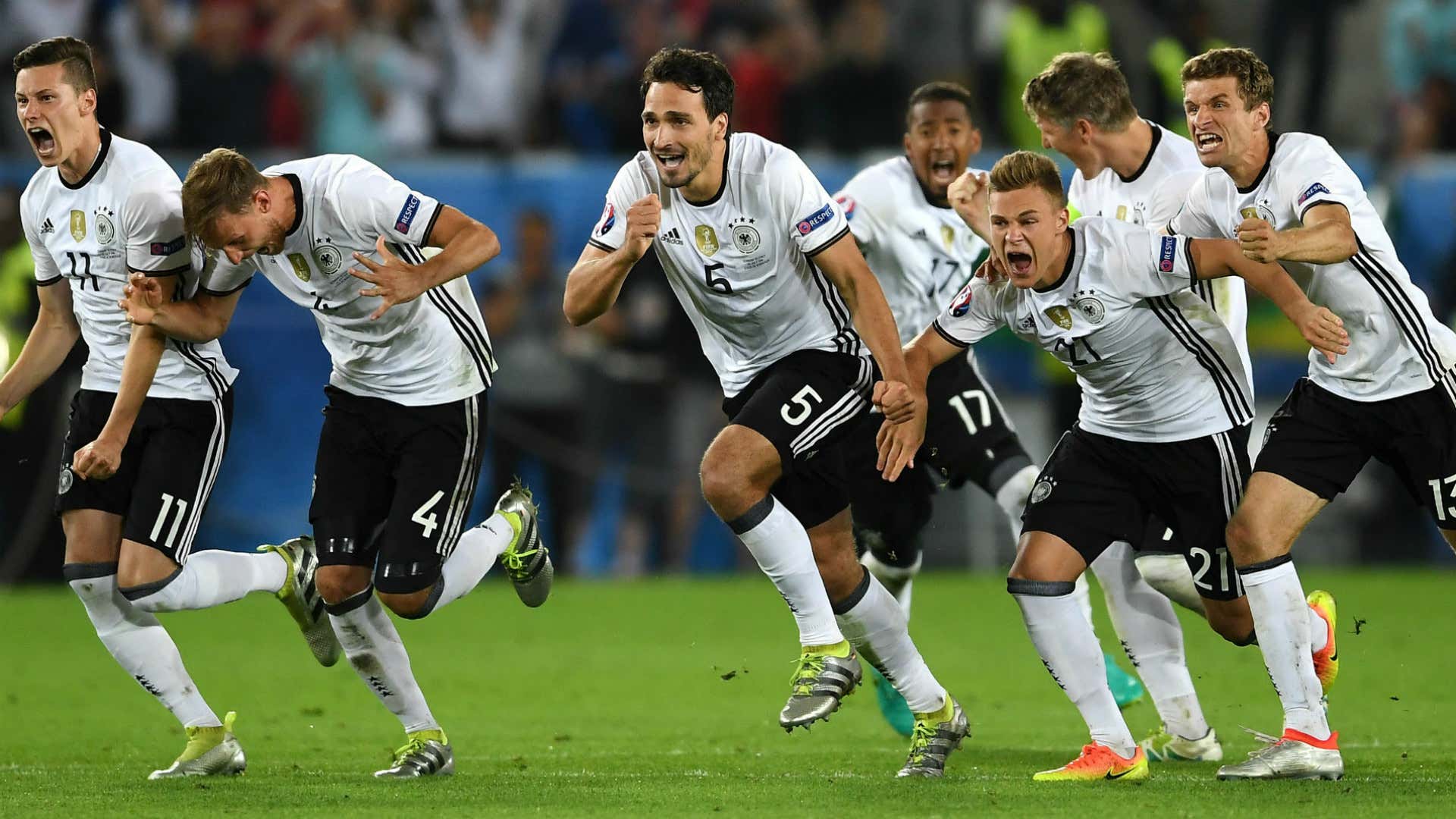 Bundestrainer Joachim Low confirmed in his team selection that he was wary of Italy; that, perhaps, he feared Antonio Conte – his counterpart and the best coach in the tournament – and any tactical plan he might have. So he threw him off the scent. Low made one surprise inclusion in his team – adding Benedikt Howedes to his defence and dropping match-winner Julian Draxler to the bench.
Germany matched Italy's defensive shape and flooded the midfield, leading to a tight game, fraught with anxiety. Both teams looked more worried about what the opponent might do than what they themselves would manage. It was enough – in the end – to get the job done but hinted at Low's discomfort at doing the obvious thing against Italy.
He did similar in the 2012 semi-final when he got his team selection all wrong. His team went out to Italy. To that extent, he deserves credit for that big, brave call. His task was not helped when Sami Khedira was forced off due to an injury. The Juventus man's involvement in the semi-final against France or Iceland is certainly now in doubt.
Low has conundrums to solve before that match in Marseille – whoever the opponents – with Mats Hummels also suspended. Something will have to be done up front. He has tried various combinations with limited success. Not much can be read into the hammering of Slovakia – an inefficient opponent – and Didier Deschamps will not exactly be dreading facing Thomas Muller and Mario Gomez – if fit - should France go through as expected.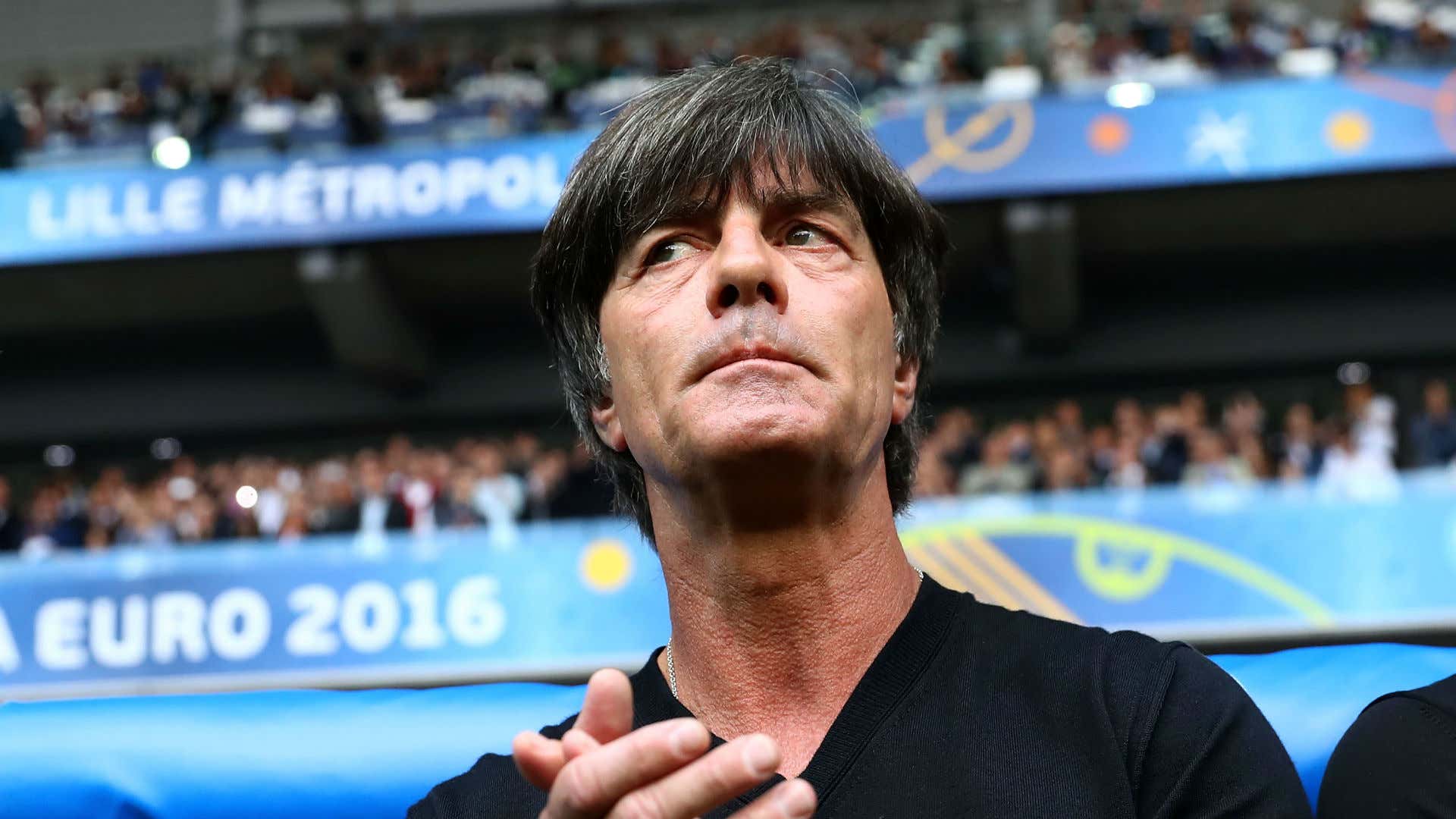 But it's easy to forget that before Germany eviscerated Brazil in the Minerao at the semi-final stage in the 2014 World Cup, Low and his team were taking plenty of criticism and not playing well. There was an awkwardness about them in their knockout victories over Algeria and France. There was uncertainty in Low's team selections. There just didn't seem to be the fluency that was expected.
Germany built a school of success at the start of the last decade but until the semi-final it didn't appear that they would be crowned with the ultimate glory.
That 7-1 win though served Germany's notice. They didn't need to excite before that; they just needed to get there first.
Similarly, their dismantling of Slovakia aside, this Germany team have been less than the sum of their parts. They don't score as many goals as you might expect. Key players remain off form. Muller has barely put a foot right so far in France while Mesut Ozil's goal tonight masked another ordinary performance. There are mistakes in the defence – still – as Jerome Boateng's inexplicable moment of madness in conceding Italy's penalty would confirm.
However, they endure. Germany under Joachim Low during his decade in charge have grown, acquired a hard-edge and excel now at the sharp end of tournaments. These players have quite literally grown up under him.
He led them to finals in 2008 and 2014 – winning the latter. He's been to the semis in 2010 and 2012. He has added his own game-by-game plan to the DFB's solid technical training and again has come up trumps.
There are questions marks – again – over Germany but they have at least one more match to provide the answers.
Goal journalists are powered by the Samsung Galaxy S7 and Gear 360