Transfers
Forget Kane and Alli - Real Madrid want to sign Spurs boss Pochettino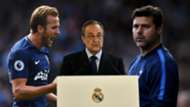 Real Madrid are not currently considering summer moves for Tottenham pair Harry Kane and Dele Alli, but the European champions are keeping tabs on Spurs boss Mauricio Pochettino.
Kane in particular has been strongly linked with a move to the Santiago Bernabeu after his impressive performances over the past year, with some speculation also claiming interest in Alli from the Spanish side.
"Kane is a fundamental player for Tottenham," Real boss Zinedine Zidane said in the pre-match press conference ahead of the teams' Champions League clash on Tuesday. "He is very good at everything. He's very quick and very dangerous with spaces. He's very complete and in the end, he always appears."
However, Los Blancos still see Karim Benzema as their first-choice central striker, with the French forward extremely popular with his team-mates, his coach and president Florentino Perez. And if Madrid were to bring in another No.9, it would be as back-up to the 29-year-old — at least at this stage.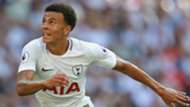 Benzema is currently the only senior striker at the club following the summer sale of Alvaro Morata to Chelsea, and the Frenchman was sorely missed during a recent absence through injury.
However, Kane would only be signed as a starter and Madrid are unwilling to spend in excess of €100 million for a player who, they believe, is not needed at this point in time.
Alli's case is similar. Real, like all of Europe's top teams, have monitored the Tottenham and England midfielder, but believe they are well stocked in the centre of the park at this point in time.
Luka Modric is 32, but is set to continue for some time yet along with Toni Kroos (27) and Isco (25), with Dani Ceballos and Marco Asensio (both 21) also at the club. So an expensive move for Alli is not necessary at the moment.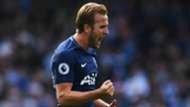 "I know Harry was so emotional when he saw [Francesco] Totti's farewell at Roma, after only playing at one club," Pochettino said of Kane on Monday. "I said maybe Harry Kane can have the same career. Maybe that can provide extra motivation.
"The most important thing is that he's happy at Tottenham and in the future who knows where he'll be. He enjoys Tottenham, he comes from the academy and he identifies with the club. He's a player who likes scoring, loves the Tottenham shirt. I hope he stays with us for a long time."
Spurs chairman Daniel Levy hopes Pochettino will also stay at the club for an extended period.
"I would love nothing more than for Mauricio still to be our manager in 10 to 15 years' time," Levy said in an extract of a new book by Guillem Balague, which is being serialised by the Daily Mail . "To really build success you need time, longevity."
And he added: "It's easy to go and become a manager at Real Madrid, for instance. It's a fantastic club, don't get me wrong, but winning at Tottenham Hotspur is far greater than winning at Real Madrid — and he agrees."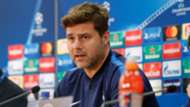 Pochettino has been admired by Madrid, and Perez, ever since his time at Espanyol and a shock 2-1 win at Camp Nou against Pep Guardiola's great side. And in 2015, he said: "Of course I would like to manage Real Madrid — they are the best team in the world."
His past as an Espanyol player (in two spells) and coach means he is unlikely to end up at Barca, however, even though he was under consideration following Luis Enrique's exit in the summer.
"I could not train Barcelona for many reasons, which we shouldn't go deep into," he said on Monday. "I hope I stay 10 to 15 years at Tottenham. If he [Levy] wants, I would love to sign that contract. It's always up to the owner or chairman to decide if you're a manager for a short time or a long period."
So it might be a good idea for Tottenham to draw up that contract soon, because whenever Zidane ends up leaving Los Blancos (and coaches do not usually last many years at Real), Pochettino will be one of the club's top targets to replace him.