KPL
FKF warns referees not to officiate AFC Leopards v Gor Mahia derby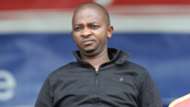 Football Kenya Federation has moved on to stamp their authority by banning referees from officiating the derby between AFC Leopards and Gor Mahia.
The league owners FKF and the Kenyan Premier League Limited, who have been contracted to run the league by FKF, have been involved in supremacy battle in the last two days after the match clashed with two hurriedly planned friendly matches for Harambee Stars on Friday and Monday.
The bone of contention is the uncertainty the derby poses to Harambee Stars coach Sebastien Migne, who was to gauge Gor Mahia and AFC Leopards players in the squad for the first time ahead of the friendlies against Swaziland and Equatorial Guinea.
FKF had directed KPL to call of the match, but the league runners disobeyed the order, insisting that the derby will go on as planned, with CEO Jack Oguda arguing that KPL is way behind schedule to comply with the Caf directive to ensure that the domestic league ends by October 2018 and not November.
As such, FKL has written to The Football Kenya Referees Association warning that they will take action against referees, who will go ahead and officiate in the derby.
"This letter serves to inform you that no match official should officiate without the direct written consent of the undersigned," revealed the letter obtained by Goal.
"The derby between Gor Mahia and AFC Leopards has been postponed to a later date. FKF will work to see that the match has been rescheduled at the earliest opportune date."
Meanwhile, KPL has since moved to the Sports Dispute Tribunal to challenge FKF's interference with the smooth running of the league.
The case will be heard on Wednesday at 3pm and could decide the fate of the derby.