World Cup
FIFA World Cup 2022: Chinese star Wu Lei impressed by Qatar's cooling technology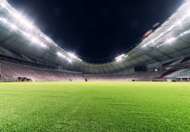 The 2022 FIFA World Cup, set to be hosted by Qatar, has been in the news for the slew of technological innovations that are set to make its mark on football's grandest stage. The most prominent among them is the cooling technology that will control the climate inside the stadiums to alleviate the concerns over hot weather in the Arab country. 
Qatar launched the state of the art cooling technology earlier this year amid much fanfare at the Khalifa International stadium. 
It has already been tested during games successfully and has seen stars praise the innovative feature. 
China's star forward Wu Lei has joined his teammate Zhang Linpeng in showering praise on the pioneering stadium cooling technology developed by Qatar. The 26-year-old winger had first-hand experience of the cooling system used at Khalifa International Stadium back in September when Qatar hosted China in a 2018 World Cup qualifier which ended 1-2 in the visitors' favour.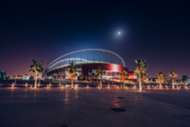 Wu Lei, who scored in that game, was nominated for the Asian Player of the Year recently. Speaking at the AFC Annual Awards in Bangkok, he said, "I had a great experience at Khalifa Stadium." 
"So too did my teammates. The cooling was really nice and it helped our physical conditioning and gave us greater stamina. It is a blessing for players," he asserted.  
The match was played in 24°C temperature, despite the mercury tipping 38°C outside the stadium. Commendably, the temperature was controlled inside the venue for the benefit of players and fans throughout the 90 minutes.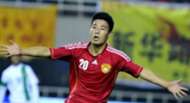 "The cooling created the perfect match condition for players and fans, and added to the grandeur of the redeveloped stadium," said Lei, who has won 48 caps for China. 
"The redevelopment work was on the verge of completion when I was in Doha in January with my club for pre-season training. I thought then that I would love to play in the completed stadium. The icing on the cake was that I scored the winner when I did."
Lei is not satisfied though and wants to play in the stadium in the future as well. 
"Though we did not qualify for Russia, I am confident China will feature in the 2022 World Cup and I look forward to coming back to the stadium and continuing my good form," he added with a smile. 
He also went on to praise the training facilities at Qatar's Aspire Academy.
"The training ground at Aspire Zone is one of the best I have been to," he said. "The pitches and facilities at Aspire Academy are of a high quality. Aspire has a great hotel and a shopping mall nearby which helps players to unwind. So Qatar has a perfect atmosphere for a player to both train and relax."