FIFA 19
FIFA 19 web app: How to get an early start on your Ultimate Team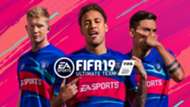 FIFA fans can already start building their Ultimate Team squads with the release of FIFA 19 just around the corner.
The latest iteration of EA Sports' football game series will be hitting the shelves at the end of September, but it has become tradition for the developers to grant gamers some early access and that includes Ultimate Team.
FUT is undoubtedly FIFA's most popular game mode and it has become intensely competitive in recent years, with rival players going head-to-head for valuable items, coins and, of course, bragging rights.
If you're unfamiliar with Ultimate Team, the idea behind it is to collect players from around the world - preferably those who share good chemistry! - and put together squads, which can then be used in online games.
Players can be acquired by spending FIFA coins to open packs or by trading in the vast global market of buyers and sellers of individual items.
Logging on to the web app has become an essential part of getting a head start on the competition and setting yourself up for instant success on release day.
---
What is the FIFA Web App?
---
As the name suggests, the FIFA Web App is an online application which allows gamers to manage their Ultimate Team away from their console.
You can access squads and club items as well as the FUT store, transfer market and leaderboards. That means you can buy and sell players, open packs and manage your squad without having to switch on your PlayStation 4 or Xbox One.
The web app has become particularly popular because it is launched before the game's official release date, allowing players to get a head start in the Ultimate Team market.
---
How can I access the FIFA Web App?
---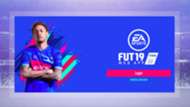 You will be able to access the FIFA Web App directly by clicking this link.
Of course, in order to use the app, you will need to have an EA Sports account that is also linked with your FIFA account to log in.
Per EA Sports, the Web App works on Google Chrome, Safari, Firefox, Edge, and Opera, while Internet Explorer support is limited to version 11 only.
---
When will it be available for FIFA 19?
---
The Web App facility launched for FIFA 19 on September 19.
That means gamers are able to tinker with their Ultimate Teams up to nine days before the launch of the game.
---
Can the FIFA Web App be used on the phone?
---
The FIFA Web App is only available on desktop or laptop devices, but the Companion App is available for Android and iOS devices.
Only phones and tablets with either Android 4.4.2 and above or iOS 9.3 and above meet the requirements.
---
---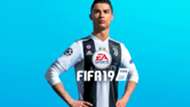 FIFA 19 will be available worldwide from September 28, but it will be available at an earlier date depending on which platform and offers you go for.
As mentioned, EA Access (Xbox One) and Origin Access (PC) members will be able to play a 10-hour trial version of the game on September 20, over a week before the full launch.
However, the earliest PS4 gamers can get their hands on the game is September 25.