Everton
Everton hero Rooney: It looked like a clear penalty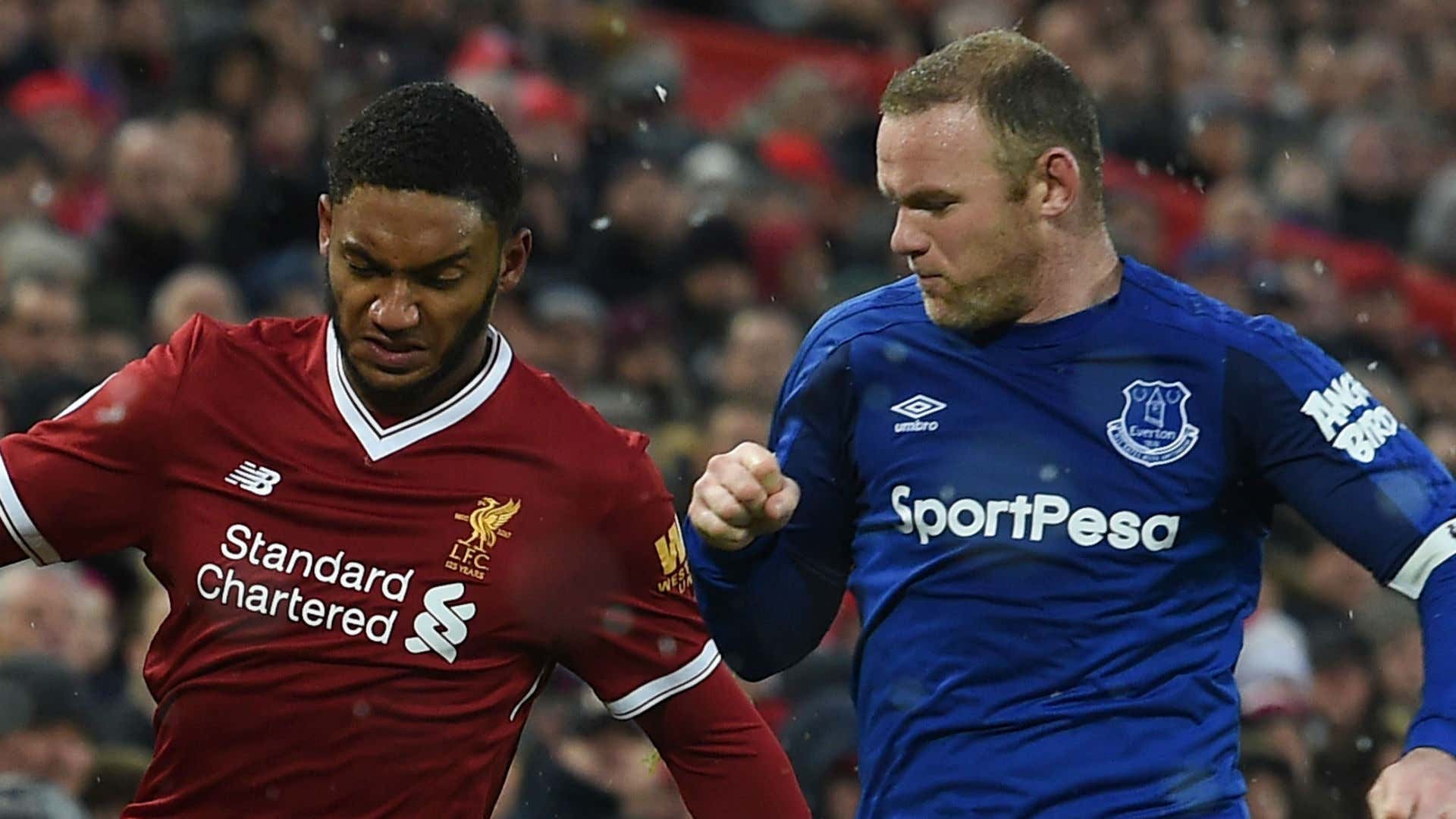 Wayne Rooney has backed the decision to give a penalty for Everton in Sunday's Merseyside Derby, after converting from the spot to earn his side a 1-1 draw against Liverpool.
After going behind to Mohamed Salah's first-half goal, the Toffees were handed a lifeline at Anfield with a late penalty.
Dejan Lovren was the culprit, shoving Dominic Calvert-Lewin from behind, although the call has divided opinion.
Rooney in any case has little doubt that referee Craig Pawson acted correctly in giving him the chance to equalise from the spot.
"I had to keep myself composed. Lovren kicked the ball away and that gave me time," the former Manchester United star told Sky Sports after the final whistle.
"I knew where I was going. I practised yesterday and thankfully I caught it right. It looked a clear penalty. He pushed him over and the ref has made the right decision."
Everton spent much of the game on the back foot, taking only three shots on goal compared to Liverpool's 15.
Rooney, however, praised his side's patience in keeping the Reds out and picking up a valuable draw.
"It is a fantastic point for us. Liverpool are a fantastic team with good individual players. We knew it would be difficult and we would need to be patient," he said.
"We defended brilliantly. We had two or three moments on the break that we had to take and we did that.
"It is great to play the derby. It is great for the city and there are bragging rights. The Evertonians will be more pleased. It is always nice to score against Liverpool, no matter who you play for."