Manchester United
Europa League has to be Man Utd's target now - Ince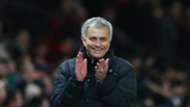 ---
EXCLUSIVE
---
The Europa League has become Manchester United's most important target under Jose Mourinho, according to the club's former midfielder Paul Ince.
United earned a 1-1 draw from the difficult trip to Rostov on Thursday in the last 16 of the competition on Thursday and return to domestic action on Monday when they travel to Chelsea in the FA Cup quarter-finals.
And, with games coming thick and fast across three competitions, Ince believes that the Europa League has taken on a greater importance in light of United's poor league form this term.
"The Europa League was great for Mourinho in the early part because he didn't know what his team was and he didn't know how to get the right gel, the right balance, so that kind of game was like a little trial to get the right balance," Ince told Goal.
"I think the most important trophy for them now is the Europa League because that's the avenue to get into the Champions League. There's no let up at the top with the top six teams trying to get four places and obviously Man Utd were disappointing in the 1-1 against Bournemouth. It's not a foregone conclusion that they're going to get in the top four.
"So when you look at it the Europa League has got to be massive for Mourinho, really, really massive. He's got a big enough squad, looking at the bench there's people who can come on and change the game, that's a good thing.
"He's got two shots at it, Mourinho. A club like Man Utd has to be playing in the Champions League so fingers crossed that will be the case."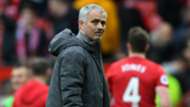 Ince is a part of BT Sport's team for this weekend's Emirates FA Cup quarter-finals, and Mourinho faces off against his former side still five places adrift of the Blues in the Premier League table.
But Ince says he found it no surprise that it took United some time to come to terms with life under the Portuguese manager following their travails in the Louis van Gaal era.
"I never thought that Man Utd would challenge [for the title] because I thought they were too far behind under Van Gaal and they went backwards for a couple of years," he adds.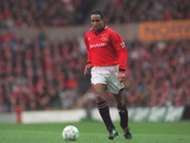 "With Mourinho coming in it was always going to take time to get Man Utd to where they need to be and I don't think they're at that stage yet.
"I think they're getting there and they're 100 per cent better than what they were four months ago and I think Mourinho's actually trying to build a team to keep winning on a consistent basis."
Watch Middlesbrough v Manchester City live on BT Sport 2 on Saturday 11th March from 11:45am. BT Sport is your home of unmissable live football with coverage of the Emirates FA Cup. Visit btsport.com for more info.