East Bengal
East Bengal: Kamalpreet Singh, Gagandeep Bali join pre-season training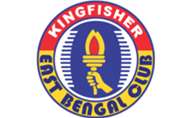 Former Minerva Punjab duo Kamalpreet Singh and Gagandeep Bali joined East Bengal's pre-season training on Wednesday. They had reached Kolkata on Monday evening.
The Kolkata giants had signed the two players earlier this season after their impressive show for the Ludhiana-based club last season where they won the I-League title.
Kamalpreet is predominantly a right-back who was a regular for Khogen Singh's side in the I-League. Gagandeep, on the other hand, is a versatile young player. He mostly played as a striker at Minerva but has also been tried in defence by Khogen Singh.
The club is currently undergoing a pre-season training ahead of the Calcutta Football League (CFL) which is likely to start in the last week of July.
The Red and Golds are yet to take a decision on the future of club's technical director Subhash Bhowmick. The veteran coach recently received a prison sentence of three years for a bribery case.
Bhowmick was caught red-handed by the Central Bureau of Investigation (CBI) in 2005 while accepting a bribe from a Kolkata-based company. At that time, he was a Central Excise superintendent. Kolkata Judge's court finally gave their verdict on this case on June 25th. The East Bengal technical director though received a bail on medical ground.
The club's star midfielder Mahmoud Al Amna who extended his contract with the club this season is likely to arrive in Kolkata on the first week of July and join their pre-season camp.