'Dubravka can buy the lottery and win!' - Benitez delight at heroic debut for Newcastle goalkeeper
Harry Sherlock
Feb 11, 2018 17:11 UTC +00:00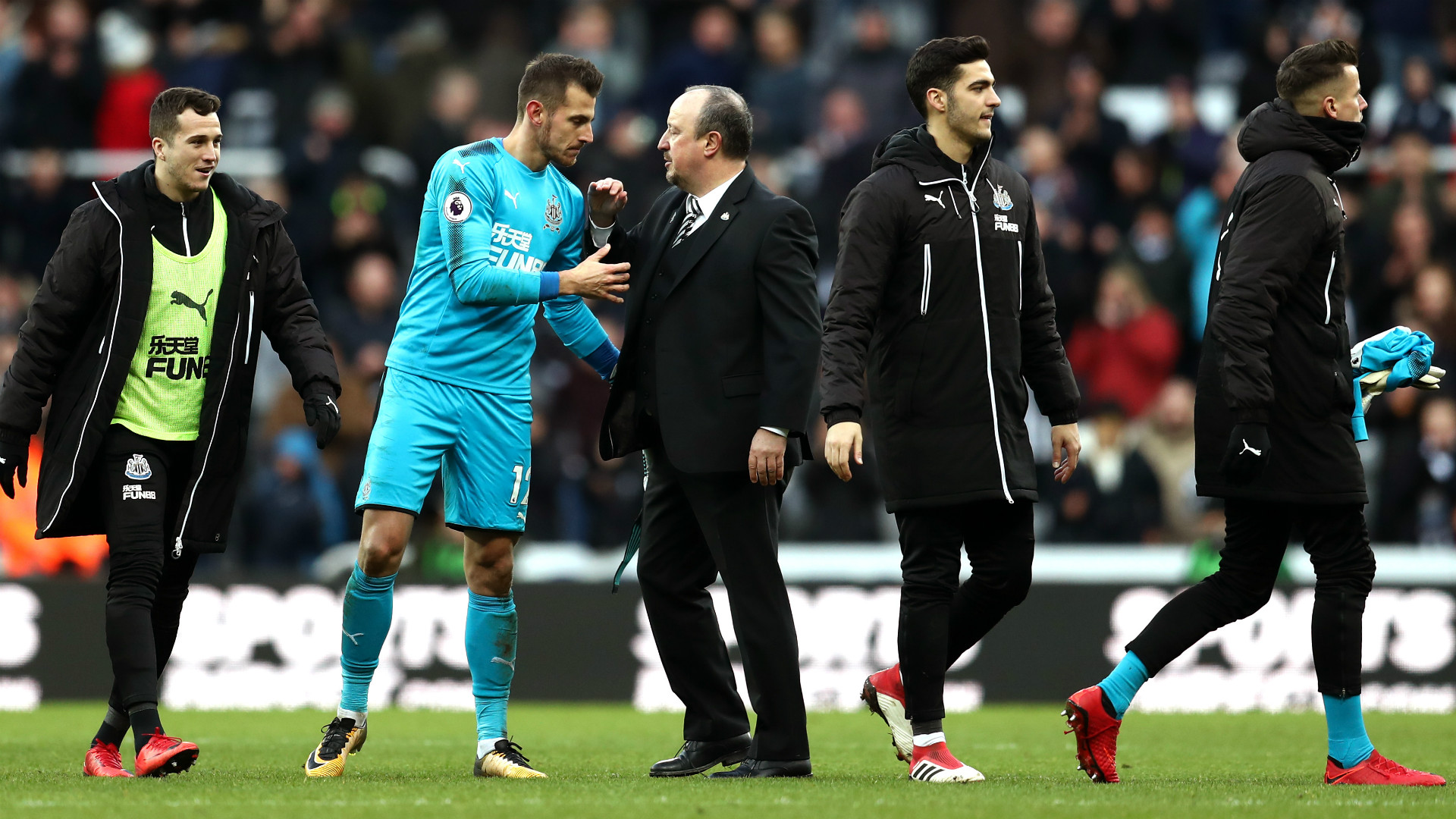 Getty
Rafael Benitez has hailed the performance of goalkeeper Martin Dubravka in Newcastle's 1-0 win over Manchester United on Sunday.
The Magpies signed Dubravka on loan from Sparta Prague in the January transfer window, and the Slovakia international was thrown into the deep end against the Red Devils.
Jose Mourinho's men had 13 shots on goal throughout the encounter, with six on target, but were unable to find a way past the debutant, who made a terrific save from Michael Carrick in injury time, and Benitez was thrilled with the 29-year-old.
"He can buy the lottery and win today. He was composed and that gave confidence to the team. All the players worked hard, so it is not fair to say just the goalkeeper played well," he told Sky Sports.
Newcastle have moved into 13th as a result of their win, though they remain just two points clear of the relegation zone.
Nevertheless, Benitez feels that the Magpies deserved their victory, which continued Jose Mourinho's miserable record at St James' Park — the Portuguese has not won at the stadium in his career in Premier League play.
"We worked as hard as other games, but against a team like Manchester United every ball is important, they can punish you, so you work like them. Amazing effort," he added.
"They are dangerous, but the teamwork we showed to fight for every ball was amazing. I am pleased for the players and the fans. Because we won here at home.
"We had games in past when we conceded late. We got lucky with some shots, but we showed the character, the commitment and the desire today."
Benitez was also pleased with the performance of midfielder Jonjo Shelvey, who took the free-kick that led to Matt Ritchie's winning goal, and the Spaniard believes he is maturing into a top midfielder at the age of 25.
He said: "Jonjo showed quality on the ball. He is learning, and if he can make the right decisions he will be a very good player."
Newcastle's victory was their first at home in the league since October 21, when they defeated Crystal Palace 1-0.
Manchester United, meanwhile, are now 16 points behind leaders Manchester City, who can win the title if they are victorious in their next six games.