Desperate Singapore will attack from early on - Kim Swee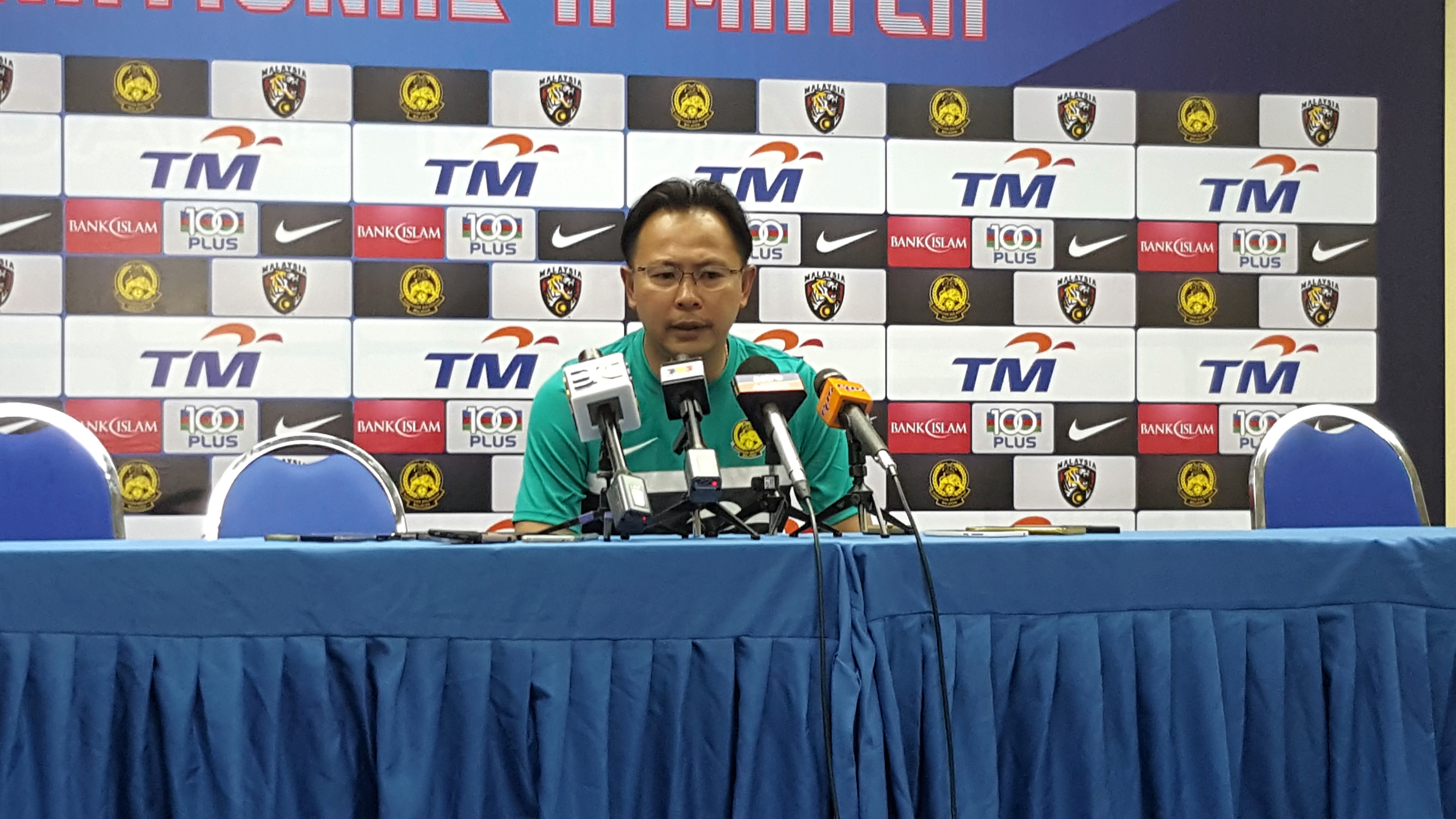 ---
BY ZULHILMI ZAINAL Follow on Twitter
---
Ahead of Malaysia U22's Group A SEA Games men's football match against Causeway rivals Singapore U22 on Wednesday, the Young Tigers' head coach Datuk Ong Kim Swee has said that he expects their opponents to go on the attack from early on.
The Young Lions lost 2-0 to Myanmar in their campaign opener on Monday while Malaysia defeated Brunei 2-1, and a defeat to the hosts could mean an early exit for Richard Tardy's charges.
"Just like in their first match, Singapore will attack from early on. They lost in the first match and a defeat to us will result in an early exit
"We have to be careful with their gameplay as well their provocations. We have to control the situation, especially if any incidents occur that may disrupt our plans.
"We are not under pressure, so we have to stick to our usual gameplan," said Ong when met by the press on Tuesday.
He also expects the Singaporeans to play better than the way they played in the first match.
"When a team lose especially in a tournament such as this, they know that another defeat will doom them. They now have nothing to lose, so they will break into counter-attacks often and press higher.
"This is what we have to be wary of, while at the same time we have to avoid playing to their tempo," pointed out Ong.
When enquired on the line-up, the former Malaysia senior team head coach said he expects to have to make a number of changes.
"There were injuries in our previous match so there will be player changes.
"Akhyar (Rashid) and Thanabalan (Nadarajah's) injuries have healed fully and they will most likely be fielded," he remarked.