D.C. United 2018 season preview: Roster, projected lineup, schedule, national TV and more
A day two decades in the making will finally arrive in the nation's capital this summer — but the tenor of that occasion could hinge somewhat on how the final four months of that wait unfold.
When D.C. United opens Audi Field against the Vancouver Whitecaps on July 14, Ben Olsen's side will christen a venue that might as well be the manifestation of patience. That match, however, will be United's 15th of the 2018 MLS campaign, following 12 road games and a pair of matches at temporary home venues.
Will United overachieve during that daunting stretch, positioning the club to ride a back-loaded slate of home games to the postseason? Perhaps United will tread water, picking up just enough points to stay within striking distance. Or maybe those first 14 matches will put a young, retooled squad in too deep a hole to dig out of.
Whatever the answer, this much is clear to United fans: 2018 will be celebrated, and it'll be strange.
---
How did D.C. United perform in 2017?
---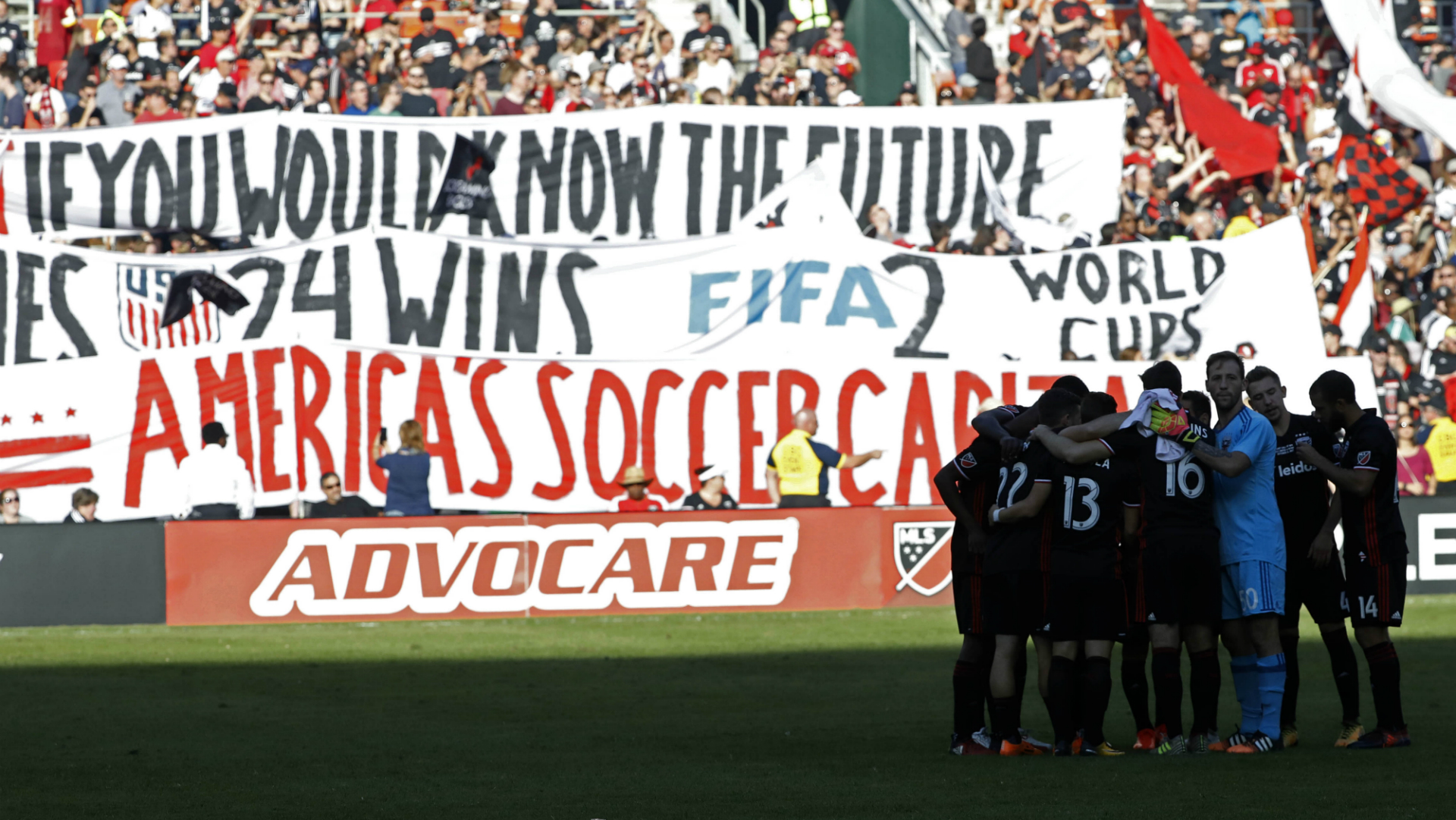 2017 finish: 11th in Eastern Conference (9-20-5), missed the playoffs
A streak of three straight postseason appearances came to an emphatic end in the final season at RFK Stadium, as United finished last in the Eastern Conference. While the midseason additions of Paul Arriola, Zoltan Stieber and Russell Canouse livened the squad, United still tied for the league's most feeble attack with 31 goals in 34 matches.
---
D.C. United's key offseason losses
---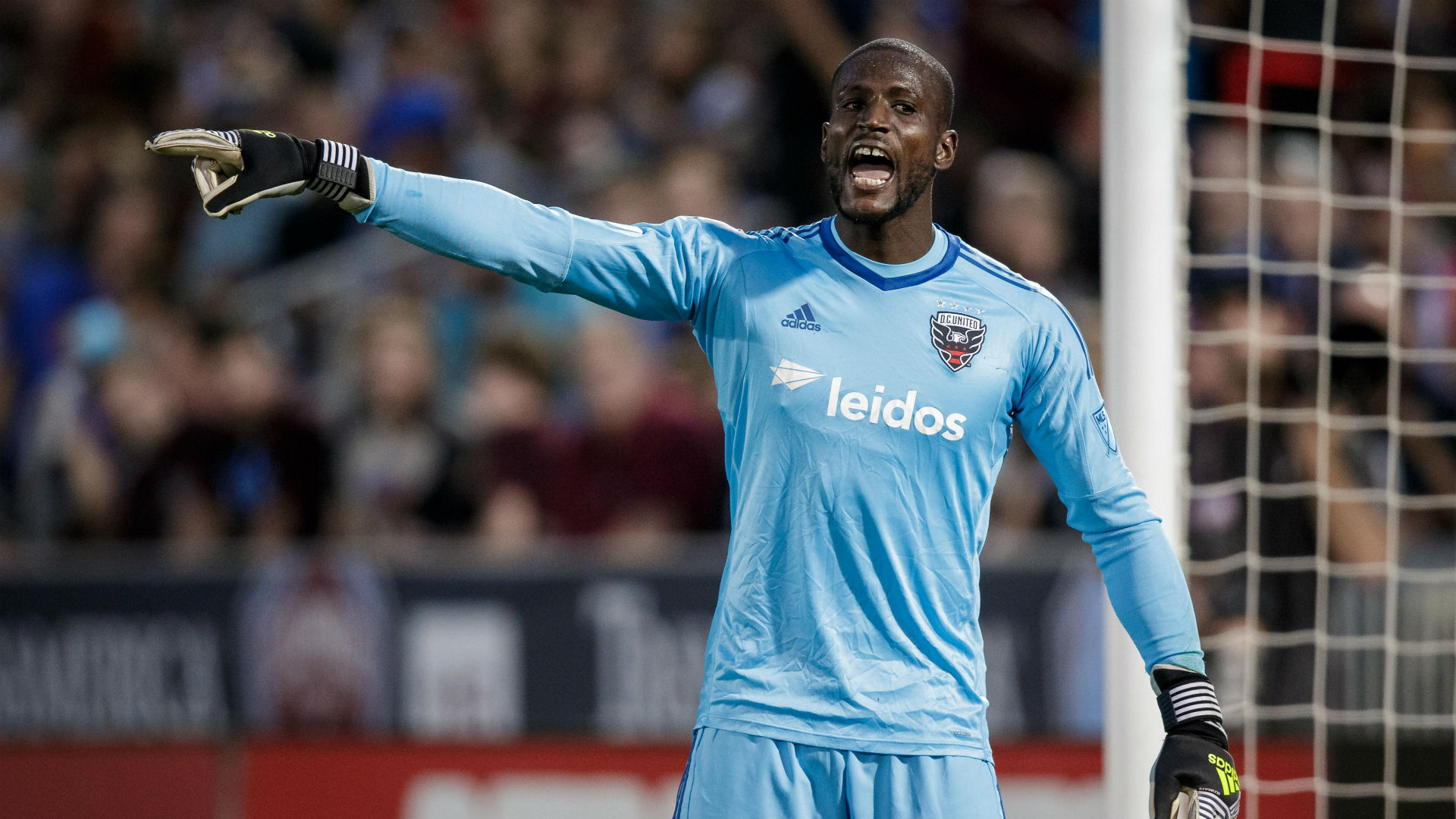 The club's starting goalkeeper — and best player — over the past seasons has moved on, with Bill Hamid departing for Danish side Midtjylland.
Aside from that substantial loss, United has retained its core while parting ways with a number of 30-something veterans — including Sean Franklin, Lloyd Sam, Patrick Nyarko and Marcelo Sarvas — who had served the club well but didn't factor into future plans.
---
D.C. United's key offseason additions
---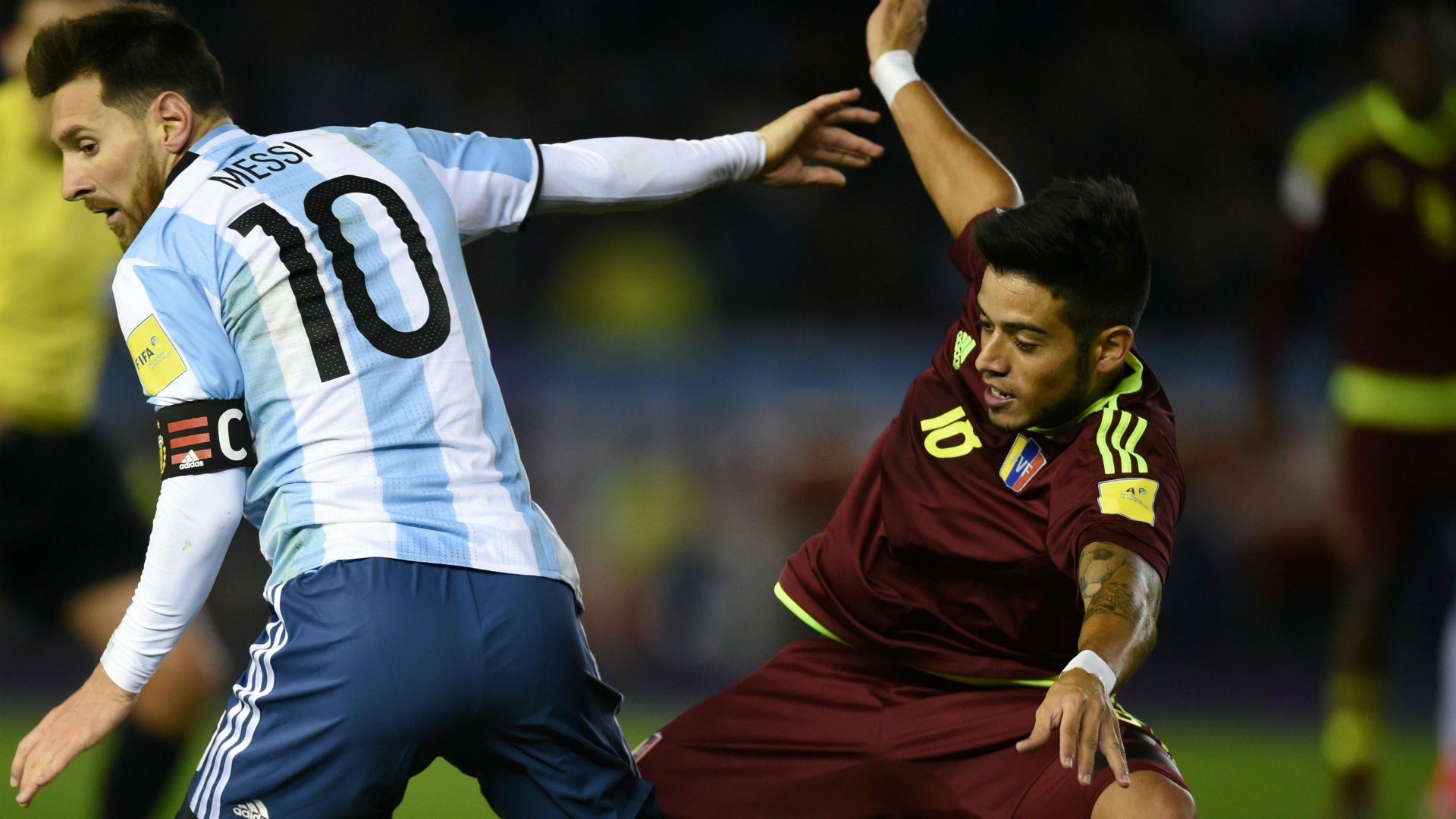 Venezuela international Junior Moreno and former Atlanta United winger Yamil Asad (whose acquisition has not yet been formally announced) bring further promise to a midfield stacked with under-25 talent — from Arriola and Canouse to Ian Harkes and Luciano Acosta.
In goal, veteran David Ousted has arrived via a deal with Vancouver to compete with Steve Clark for the starting job. Trades also brought center back Frederic Brillant and forward Darren Mattocks to the fold as United looked to shore up its squad with proven commodities.
---
Full D.C. United roster entering 2018 season
---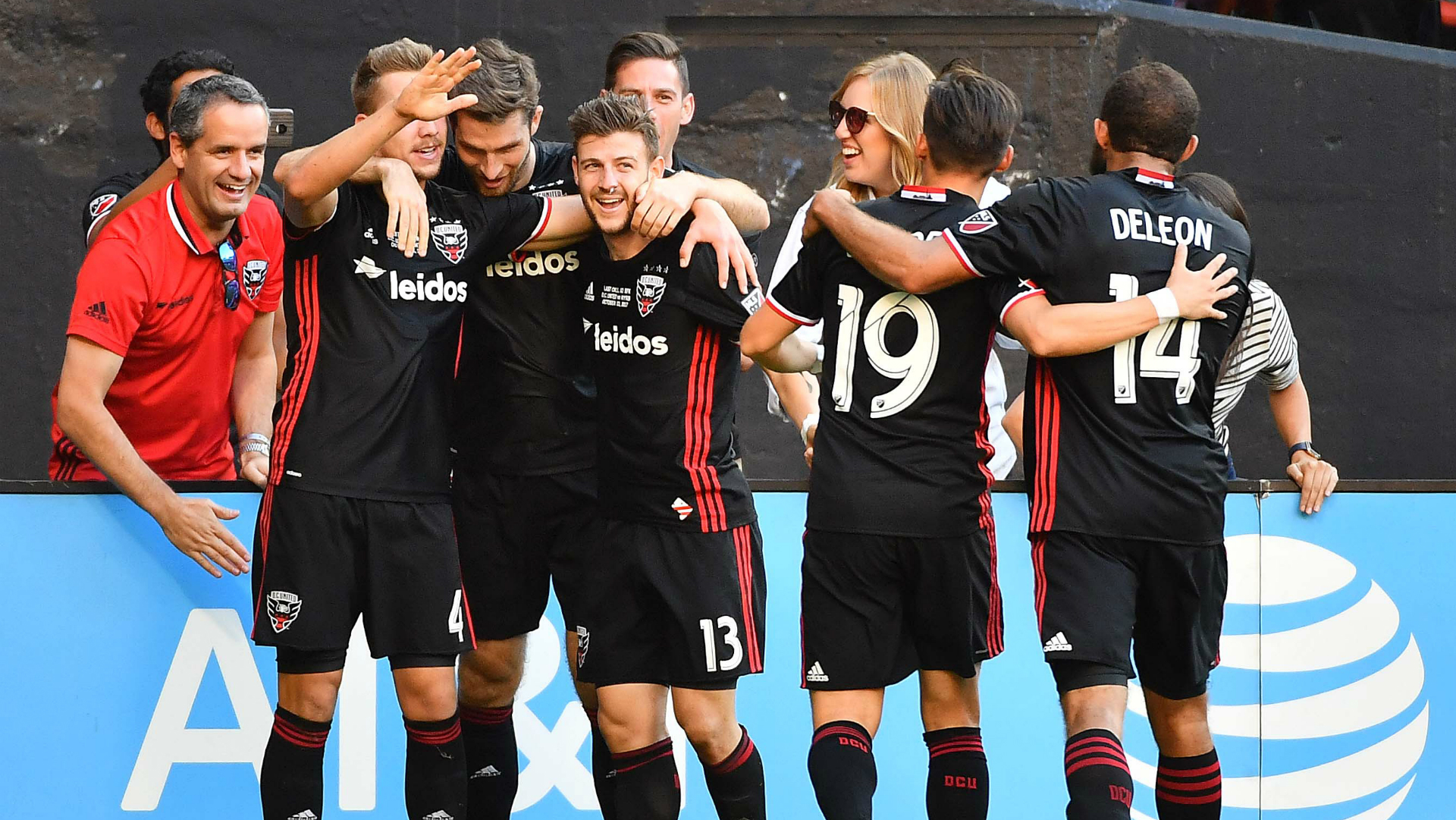 Goalkeepers: Steve Clark, David Ousted, Travis Worra
Defenders: Steve Birnbaum, Frederic Brillant, Nick DeLeon, Oniel Fisher, Taylor Kemp, Kofi Opare, Jalen Robinson
Midfielders: Luciano Acosta, Paul Arriola, Yamil Asad, Russell Canouse, Chris Durkin, Ian Harkes, Jared Jeffrey, Junior Moreno, Ulises Segura, Zoltan Stieber
Forwards: Darren Mattocks, Bruno Miranda, Patrick Mullins
---
D.C. United's projected starting lineup
---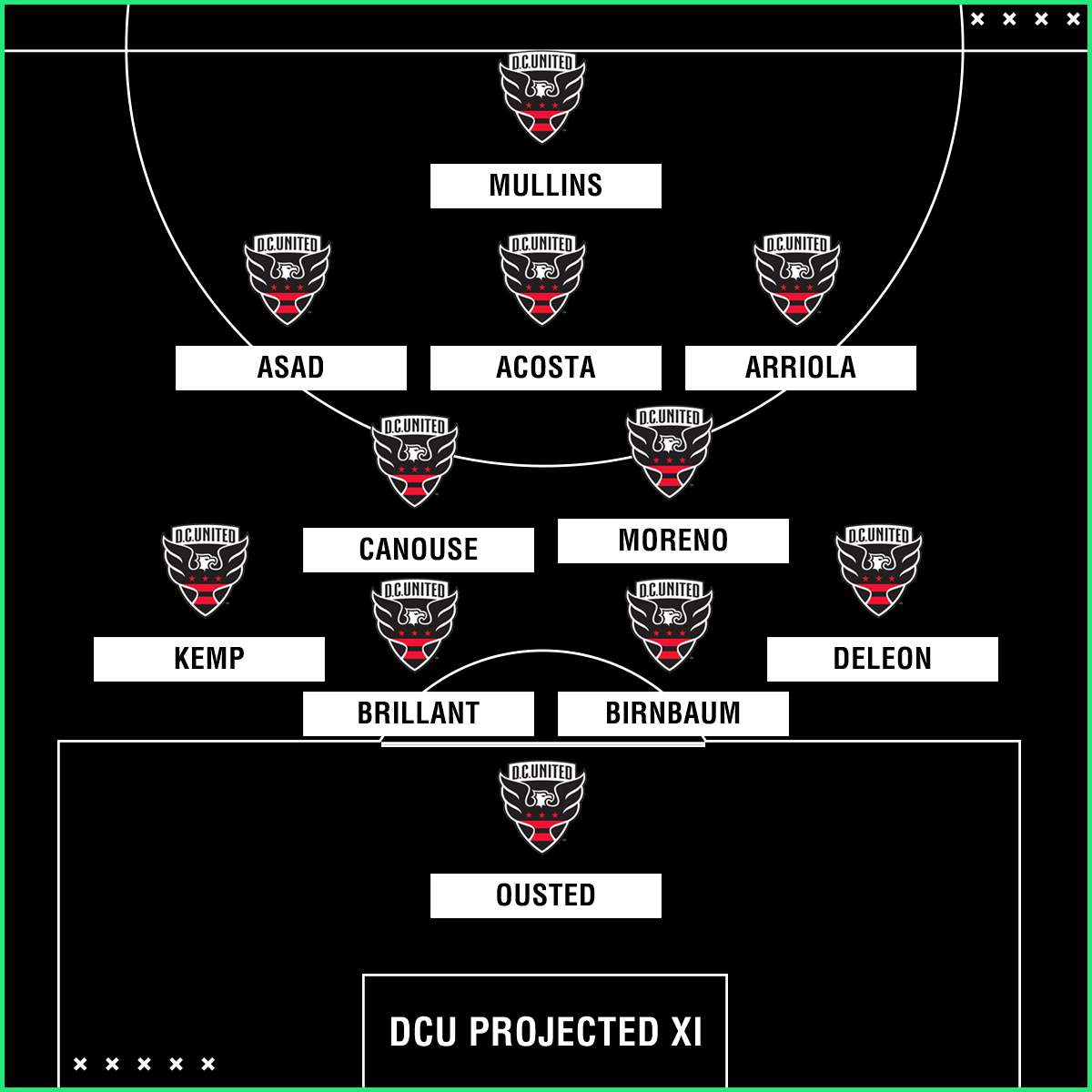 Ousted's resume seems to give him the leg up over Clark in the race for the No. 1 role. A lack of established depth means Kemp and DeLeon are the default selections at fullback, while Brillant will try to fend off Opare for the starting slot alongside Birnbaum.
The midfield is where things get tricky. A glut of options means Canouse, Moreno and Harkes are battling for two central midfield spots behind Acosta. Arriola seems locked in on the right, meanwhile, leaving Asad and Stieber to contend for minutes on the opposite flank.
Up top, Mullins and Mattocks are poised to split playing time as United banks on a pair of veterans who have shown glimpses of potential but never put together a complete season.
---
D.C. United's national TV coverage
---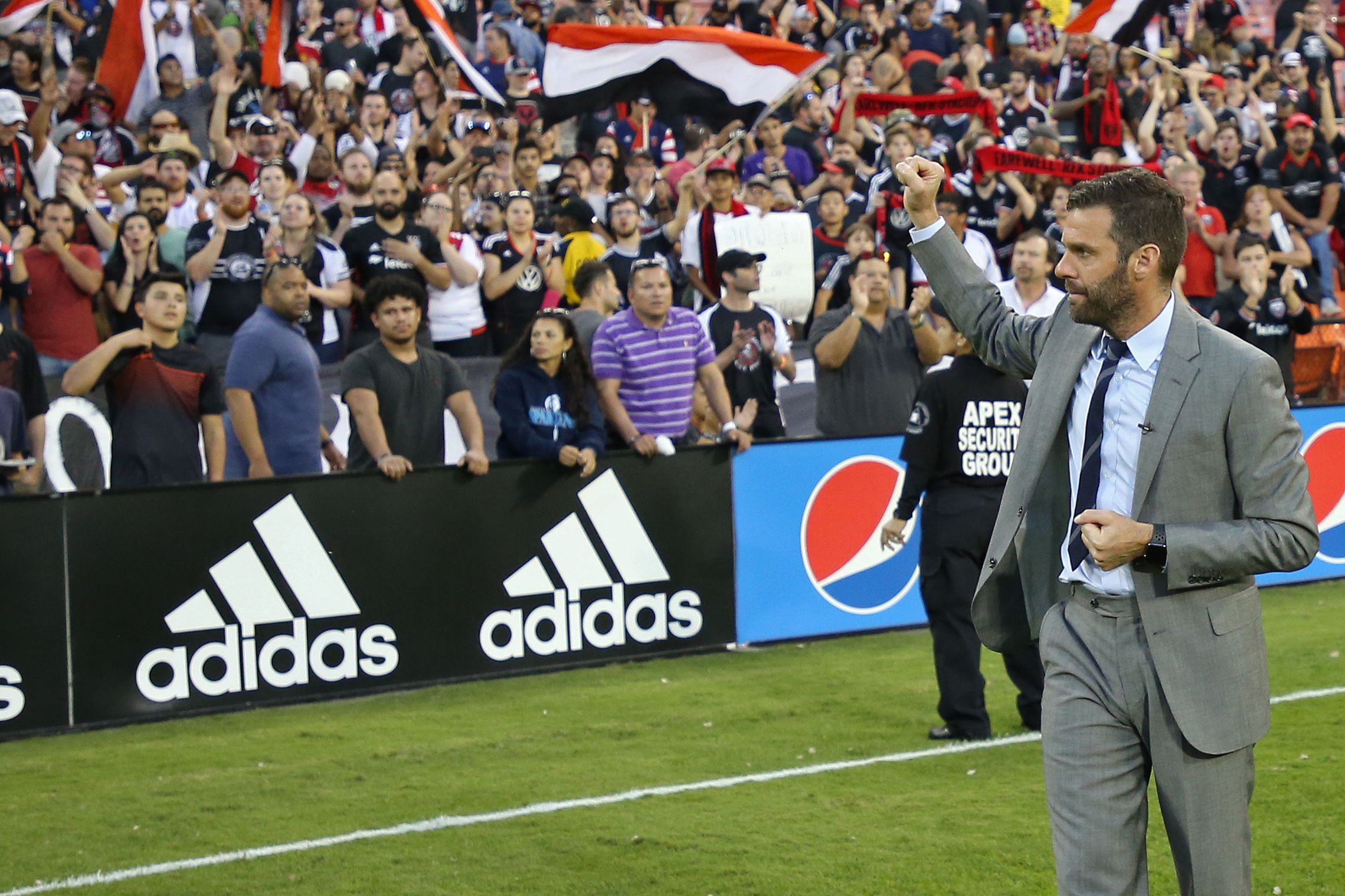 Atlanta United vs. D.C. United - Saturday, March 11, at 3 p.m. ET on ESPN
Philadelphia Union vs. D.C. United - Saturday, April 28, at 3:30 p.m. ET on UniMas
Los Angeles FC vs. D.C. United - Monday, May 28, at 8 p.m. ET on ESPN2
Atlanta United vs. D.C. United - Saturday, July 21, at 3:30 p.m. ET on Univision
D.C. United vs. Orlando City - Sunday, Aug. 12, at 6 p.m. ET on FS1
D.C. United vs. New England Revolution - Sunday, Aug. 19, at 6 p.m. ET on FS1
New York Red Bulls vs. D.C. United - Sunday, Aug. 26, at 7 p.m. ET on FS1
D.C. United vs. Atlanta United - Sunday, Sept. 2, at 5:30 p.m. ET on FS1
New York City FC vs. D.C. United - Saturday, Sept. 8, at 3:30 p.m. ET on UniMas
D.C. United vs. New York Red Bulls - Sunday, Sept. 16, at 1 p.m. ET on ESPN
D.C. United vs. Chicago Fire - Sunday, Oct. 7, at 1 p.m. ET on ESPN
D.C. United vs. FC Dallas - Saturday, Oct. 13, at 3:30 p.m. ET on Univision