David Beckham Q&A: How old is the ex-England captain and how much is he worth?
Last Updated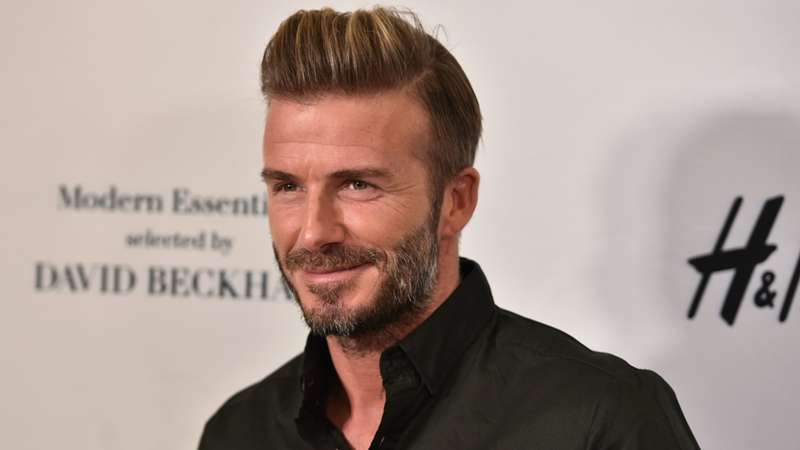 Getty Images
David Beckham's popularity has endured beyond the end of his playing career, as evidenced by the thousands of questions asked about him on search engines every day.
What is David Beckham's net worth?
We've done our best to provide the answers you're looking for by gathering the most frequently searched-for queries on the ex-Manchester United and Real Madrid star in one place.
---
Who is David Beckham?
---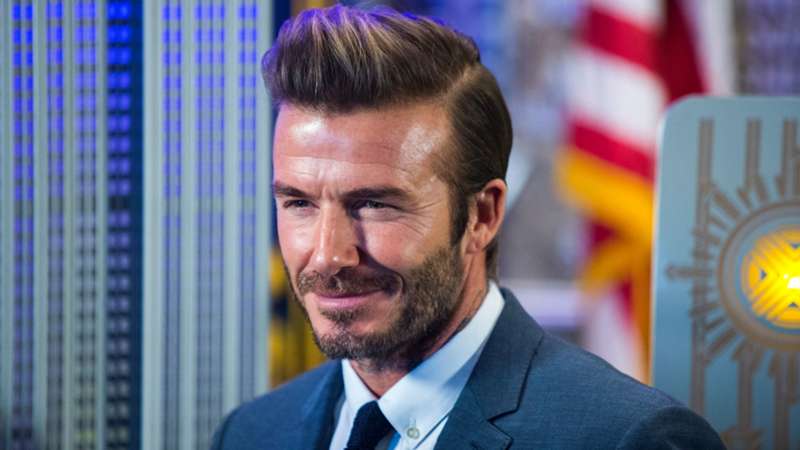 Beckham is a former professional footballer who played for Manchester United, Preston North End, Real Madrid, the LA Galaxy, AC Milan and Paris Saint-Germain and captained England. He won 115 caps for his country, which was a record for an outfield player until surpassed by Wayne Rooney.
The right-sided midfielder was known for his passing, crossing and work ethic as well as his outstanding ability from set-piece situations such as free-kicks and corners. He won six Premier League titles with Man United, La Liga with Real Madrid, two MLS Cups with the Galaxy and Ligue 1 with PSG. In 1998-99, Beckham and United also tasted glory in the Champions League to complete an unprecedented 'treble' of trophies won in a single English season.
Beckham is one of the most recognisable celebrities in the United Kingdom and married former Spice Girls singer Victoria Adams (now Beckham) in 1999. He has a number of non-football business interests and is also fronting an ownership group for a new MLS franchise in Miami.
---
How old is David Beckham?
---
David Beckham is 41 years old. He was born on May 2, 1975 and had a 21-year playing career, making his first-team debut with Manchester United at age 17 and playing the final game of his career shortly after his 38th birthday for Paris Saint-Germain.
---
How old is David Beckham's son?
---
Beckham has four children; sons Brooklyn, Romeo and Cruz and daughter Harper. Brooklyn and Cruz have recently turned 18 and 12 respectively; Romeo and Harper's birthdays are later this year, with the former currently 14 and the latter five.
---
Who is David Beckham married to?
---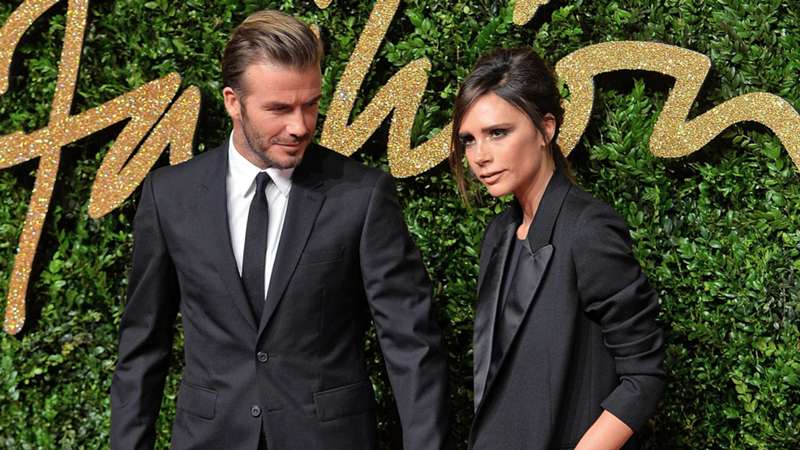 Victoria Beckham is a singer turned businesswoman and fashion designer. She married David in the summer of 1999 at a ceremony at Luttrellstown Castle in Ireland. Beckham's then-Man United team-mate Gary Neville served as the best man.
Wenger: I've decided my future
Having been a member of the pop group the Spice Girls at the time they met, Victoria now runs the fashion label she launched in 2008 after successful collaborations with other brands.
---
How much is David Beckham worth?
---
Estimates vary, but the consensus puts David Beckham's net worth at around £280 million. You can read our full breakdown of his earnings, endorsements, charity work and more here.
How much Beckham pocketed himself as salary was not disclosed, but two of his companies - one responsible for his clothing, accessory and fragrance lines and other products, and the other taking care of his image rights - made an incredible £71,000 a day last year.
---
What charities does David Beckham support?
---
Beckham has worked on a number of health initiatives in impoverished areas of the world, most prominently in his role as a Unicef ambassador. He has created his own fund for the organisation named '7', which raises money to support its work.
He came under scrutiny earlier this year when a cache of emails was released in which Beckham appeared to be expecting a knighthood for his charity work, though Unicef supported him by stating it was "extremely proud" of their partnership and grateful for his personal donations.
---
How tall is David Beckham?
---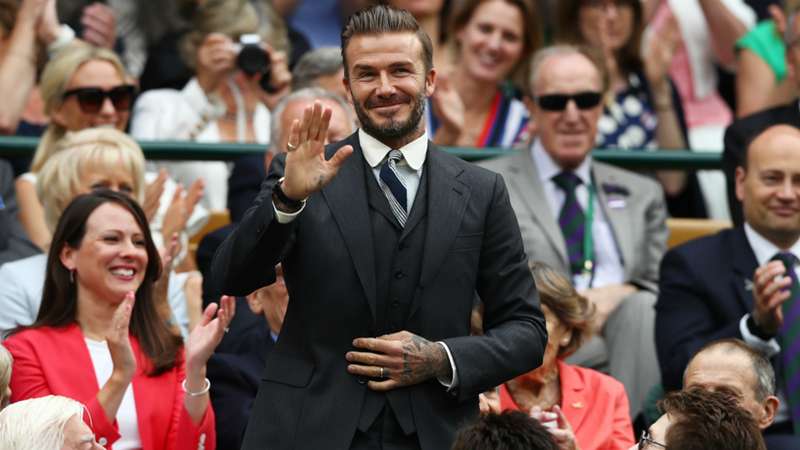 Beckham is 1.83 metres tall, or 6' 0". He is the tallest member of Manchester United's famous 'Class of '92' of Beckham, Gary Neville, Phil Neville, Paul Scholes, Ryan Giggs and Nicky Butt.
---
What team does David Beckham play for?
---
Beckham is now retired, but he remains involved in football as the face of a new club in Miami, Florida, that plans to enter MLS. When he joined the LA Galaxy, a clause was inserted into his contract giving him the opportunity in the future to purchase an expansion team for $25 million, which he is now looking to exercise. That is a significant discout, with Minnesota United - one of the two most recent expansion teams - paying $100m to join the league and a $200m price tag mooted going forward.
As a player Beckham started his career with Manchester United, coming through their academy before going on loan to Preston North End. After 11 years in United's first team, he joined Real Madrid in 2003 and then made the move to the USA in 2007. While playing for the Galaxy, he went out on loan to AC Milan twice and then concluded his career with Paris Saint-Germain.
---
What number did David Beckham wear?
---
Most famously, Beckham wore the No.7 shirt for Manchester United and England. The Red Devils' 7 had been worn by the likes of George Best, Bryan Robson and Eric Cantona before him and Beckham enhanced its aura before Cristiano Ronaldo became arguably the best yet to sport it on his back.
When he joined Real Madrid, however, the No.7 was already taken by club captain Raul. As a result, Beckham decided to wear the No.23 and credited basketball star Michael Jordan as his inspiration for the choice. He continued to wear 23 for the LA Galaxy and then swapped the numbers around to 32 for AC Milan and Paris Saint-Germain, where he found both of the jerseys he had worn previously already accounted for.
---
What position did David Beckham play?
---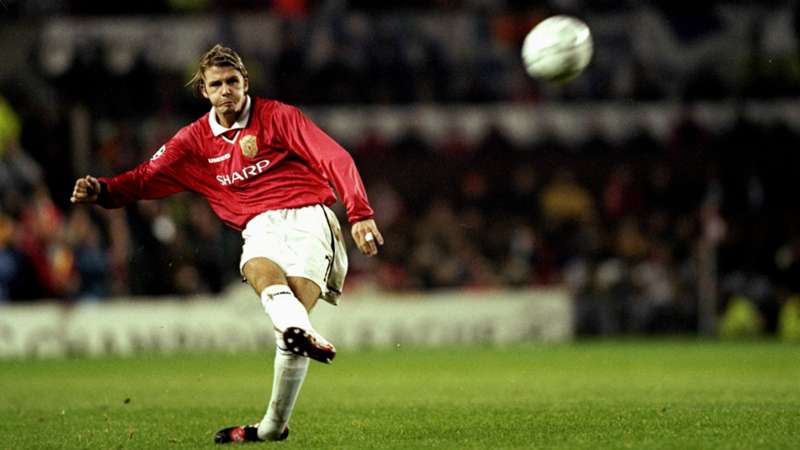 Beckham was most commonly used as a right-sided midfielder. He was not blessed with great pace or trickery like Ryan Giggs, who played opposite him for Manchester United on the left wing, but was one of the best crossers of the ball the Premier League has ever seen and was deadly from set-piece situations. The winger's curling free-kicks even inspired the popular 2002 film 'Bend It Like Beckham'.
Beckham also possessed a tremendous work ethic and commitment to his craft and after cementing his place in the United team as a young player, he never failed to make fewer than 40 appearances a season. On three occasions he topped 50, including a career-high 55 games the year the Red Devils won the treble.
He formed a dynamic partnership with right-back Gary Neville, who was a close friend and the best man at his wedding. Because neither player had the explosiveness to regularly go past a defender in a one-on-one situation, Beckham would usually set up to cross around the top corner of the penalty area rather than closer to the by-line and Neville would rush past him, allowing Beckham to play him in behind the defence if he was too tightly marked to cross himself.
Beckham could also play in central midfield and, towards the end of his career, appeared more regularly in that position as someone who could dictate the game from a deep-lying role with his range of passing. He played there in the 1999 Champions League final against Bayern Munich as both Paul Scholes and Roy Keane were suspended.
---
What many goals did David Beckham score for England?
---
Beckham scored 17 goals in 115 appearances for England, which leaves him ranked 27th on the Three Lions' all-time top goalscorers list.
His best goals-per-game rate came during his time at Manchester United, for whom he netted 85 times in 394 appearances in all competitions.