Club America exorcises demons of previous Club World Cup in resilient win

Jon Arnold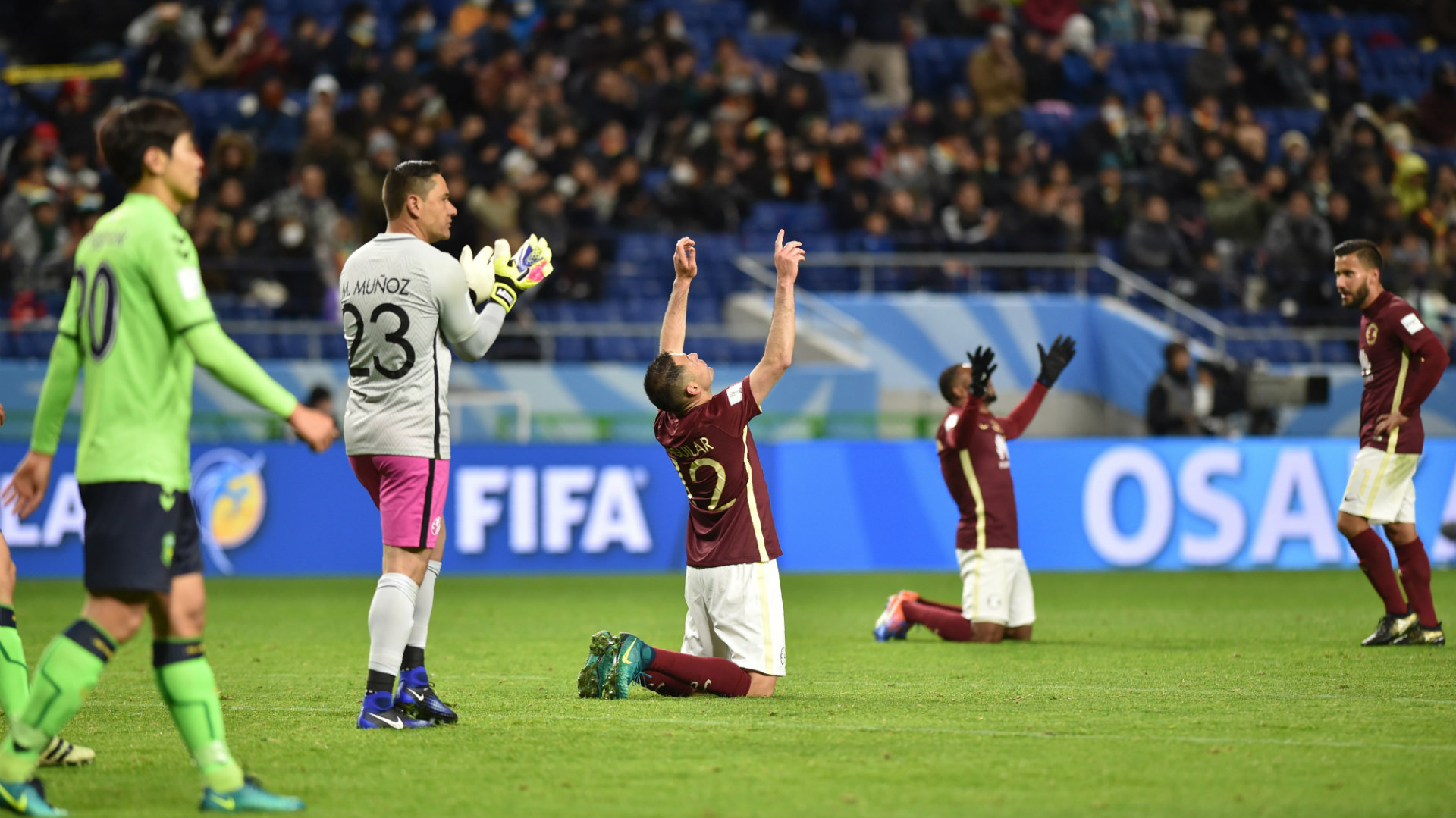 Kazuhiro Nogi
Imagine flying halfway around the world to represent your region, losing a game you were supposed to win, playing one more consolation game and flying right back. It's exactly what happened to Club America in 2015 and it nearly happened again this year.
But a double from Silvio Romero helped Las Aguilas come back from a goal down to top Korean side Jeonbuk Motors 2-1, and move into a Club World Cup semifinal against Real Madrid.
Last year's failure against Guangzhou Evergrande had to come into the America players' minds. How could it not? Oribe Peralta, who scored the opening goal in the 2-1 defeat at the hands of the Chinese side, was among the players who spoke before the match about seeking revenge, about doing right by the proud Mexican club. After all, America, like so many of the world's giants, at least claims to hold itself to a higher standard.
It doesn't matter the standard, though, CONCACAF has showed in international and club competitions that it's stronger than the Asian confederation. It wasn't going to script though, when America fell behind thanks to a rifle of a shot from the top of the box by Bo-Kyung Kim, who had been found alone in the area by Won-Jae Park.
Instead of folding, America, which had been the better team for most of the first half, continued with its game plan. Coach Ricardo La Volpe sent Michael Arroyo on at the break, and the decision paid off just 10 minutes after the Paraguayan came in, when Arroyo put in a pinpoint cross for Romero. And Romero, acquired from Chiapas during the summer to help with both the domestic and international campaigns, was on the mark again in the 74th minute with a volley that took a deflection and went in for the winning goal.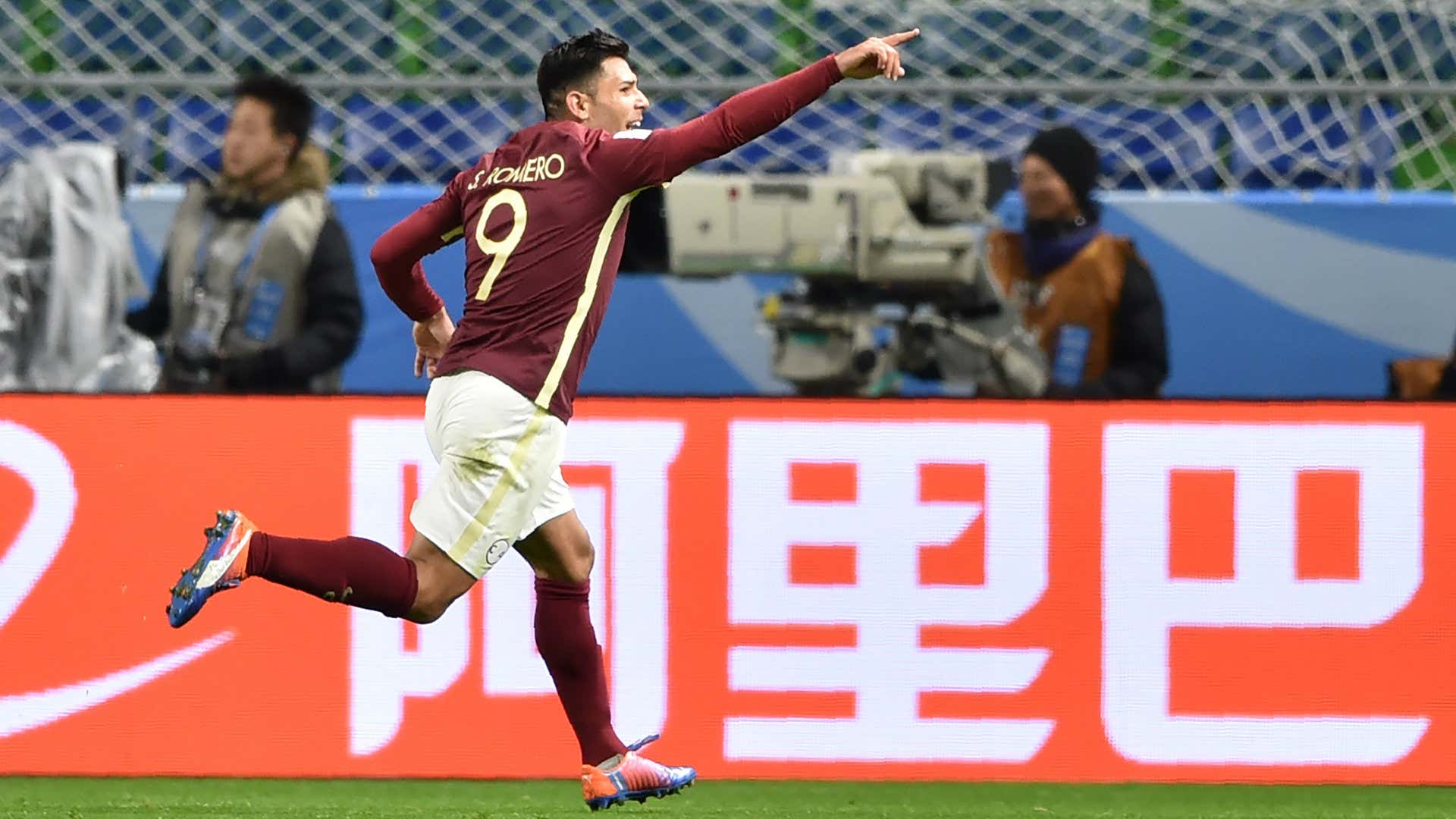 The margin for error — and the standard for success — is slim at a tournament like this one. Lose, as America did in 2015, and it's an embarrassment. Win, and it's mission accomplished. Nobody expects the CONCACAF Champions League winner to top UEFA Champions League winner Real Madrid on Thursday, though a decent showing would go even further toward boosting the club's worldwide reputation. Now it's playing with house money. Beat Madrid, and it will be a shock hailed around the world. Bow out with dignity, and there's no issue.
"Today was a super important match with a specific weight," La Volpe said after the game. "If we hadn't won today, there were going to be some bad words. Now we're much looser, with less weight to carry on our shoulders."
La Volpe and Romero both deserve credit for sticking with their plans despite the early strike. La Volpe's hands were a bit tied with playmaker Rubens Sambueza still out injured and Renato Ibarra, who has emerged as a top-notch right winger during the playoffs, picking up a knock that kept him out. Darwin Quintero was lethal on the right but didn't have defensive support from Ibarra and did little to help out Bruno Valdez, unfamiliar with the right-back role he was asked to play. At halftime, La Volpe added another defensive midfielder, Josue Guerrero, in addition to the dynamic Arroyo, and the Mexican club continued to have control of the match. Without Romero's definition on both goals, that control might've gone lacking.
Instead, America was able to get past the Korean team. You could see the relief as the players went to the ground to celebrate after the match — players like Pablo Aguilar and Peralta, who were involved in last year's collapse, among them. Now, the pressure is off. The job is done. America can shoot for an upset or a third-place finish knowing it has kept the respect of the region — and knowing that a chance at the Liga MX championship awaits it when it gets home.