Chivas, Toluca finding fortune and more we learned from Liga MX Round 13

Jon Arnold
Apr 10, 2017 05:04 UTC +00:00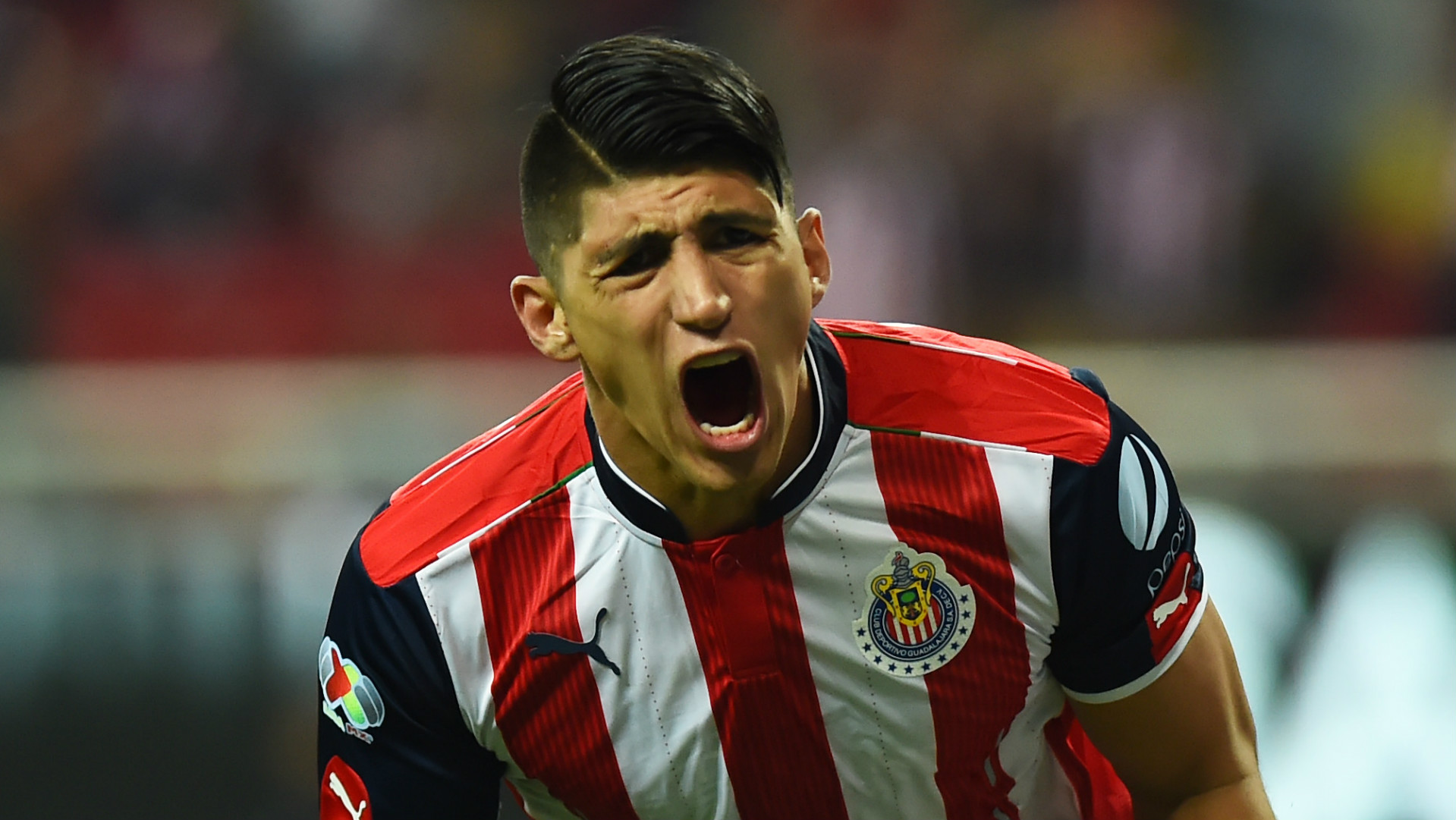 Hector Guerrero
It's a busy time in Liga MX — something that will make the league's goalkeepers much happier than the leagues coaches.
MLS Review: Orlando eases past RBNY
While managers are scrambling to put together game plans, goalkeepers are hoping new contests will brush over the errors they made this weekend (see note five).
The best news is we'll do it all again in just a few days when teams play Round 10 matches postponed by the referees' strike. We'll talk more about that later in the week, but for now let's look at five things we learned from the recently completed Round 13:
---
Chivas have ... something
---

Chivas are running as one of the title favorites. It's not that Chivas isn't a strong team, but they still seemed to be lacking a little bit of that intangible factor. Saturday's win over Puebla isn't exactly what you'd call a breakthrough in that department either, but they definitely showed something by fighting back from two goals down to find a 3-2 victory. Yes, even though the third goal arrived thanks to an extremely opportunistic play from Carlos Fierro.
Fierro took the ball off Puebla goalkeeper Carlos Campestrini after the Argentine tossed the ball down, looking to boot it long. While that will be the lasting memory from the match, Fierro wasn't bad at all on the right wing where Chivas already have several options. This victory secures a second consecutive come-from-behind victory for the Guadalajara outfit, boosting the thought that it's a group that could overcome adversity when the playoffs come around.
"The second half was spectacular because, even when we were a man down, the opponent kept trying to play on the counterattack and we were getting them farther back," coach Matias Almeyda said. "Their best player before the last mistake was Campestrini with everything he had kept out, but in the second half the team kept pushing, it didn't lose hope. Still, there are things to improve on, most of all the first half."
Despite the depth the team has, it still may struggle with a busy calendar approaching between rescheduled Round 10 matches, the Copa MX final and general league play. That could hit even more with Jose Juan Vazquez suspended after being sent off Saturday and Oswaldo Alanis suffering a nose injury during the match. But as Chivas showed Saturday, there is indeed something about this team that could be special.
---
Fortune favoring the Red Devils
---

Toluca is still on top of the Liga MX table, but it was another week in which luck was smiling on the Red Devils. Though it took a nice finish from Carlos Esquivel, Pumas goalkeeper Alfredo Saldivar gifted him the goal in a 1-0 Toluca triumph by wandering out of his area and playing a pass into space instead of to the feet of the trio of teammates he had in close proximity.
Calling it luck may be unfair, though. Toluca coach Hernan Cristante clearly had put a spotlight on the need for his forwards to put pressure on Pumas' players at the back, particularly left center back Dario Veron. With Fernando Uribe and Pablo Barrientos continually closing him down, it's possible Saldivar was trying to avoid putting the Paraguayan in another difficult situation.
And there was some luck going the other way as well, with a perfectly good Uribe goal in the 73rd minute wrongly called back for offside. However, despite the tactical plan Cristante put together and one call going against the club, Toluca still had some fortune emerging as the victor Sunday.
Pumas were in control most of match and were the better team despite the inability to beat Toluca goalkeeper Alfredo Talavera. The league's official stats claim a dozen corner kicks for the home team. That seems high, but there was not a shortage of chances.
"We're sad. An error cost us the match," Pumas coach Paco Palencia said after the game. "We weren't able to score a goal from the 17 times we shot. They shot twice and scored one on us. That's how it went, and nobody likes to lose that way."
---
La Volpe patching together defense that works
---

Improbably, the only scoreless contest of the weekend involved the league's highest-scoring team. But Ricardo La Volpe was able to put together a Club America defense that held Tijuana, which has scored 24 goals this year, to zero.
That's impressive in itself, but even more so when you realize that he went five at the back using next to none of the five players he relied on during last tournament's run to the finals. Center back Pablo Aguilar is suspended while fellow center back Paolo Goltz is injured, as is left wing back Miguel Samudio. Right back Paul Aguilar continues to be out as he recovers from a long-term knee injury.
So, with converted midfielder Jose "Chepe" Guerrero joining Bruno Valdez and Erik Pimentel as center backs and 19-year-old Edson Alvarez and Osmar Mares playing out wide, America kept Tijuana off the board.
"We're playing really good defensively. In the attack, we're still lacking a bit," the newly Twitter-addicted La Volpe tweeted.
As we discussed last week, this is team that is figuring out how to win ugly, how to grind out results. Getting a few defenders back from injury would still be welcome, but at the moment America will be thrilled to have gotten a road point at the Estadio Caliente and sit in the playoff places after a horrendous start to the tournament.
---
CCL run costing Pizarro-less Pachuca
---

Pachuca is into the CONCACAF Champions League final after beating FC Dallas during the week, but the CCL is taking a bit of a toll on the club's league play. Santos Laguna got a goal from Djaniny, and with Hirving Lozano sent off Pachuca was unable to find any attack to fight back. The loss drops Tuzos into eighth place, the final playoff position, though there is a huge logjam around the spot. Between suspensions, injuries and fatigue from multiple matches, it's been difficult for the team to establish a good rhythm.
FCD sees CCL dream as delayed, not dead
"We came in playing well," coach Diego Alonso said. "Unfortunately we've had, for instance, the day against Queretaro, five players out. Against Puebla we also had to take care of some players who were recovering from some injury. Today we were again without Franco Jara. Taking that in mind, I've really liked my team's performances. I think the biggest thing we've lacked this tournament is finishing. We're not a team that finishes well."
Much of that comes down to the extra cost of playing high-level games like the one Tuesday against FCD. The offseason sale of Rodolfo Pizarro to Chivas also has left the team without a true playmaker. While Lozano creates danger coming in from the left and Jonathan Urretaviscaya does the same on the right, Victor Guzman's skill set doesn't lend itself toward the same sort of chance creation Pizarro was able to spur on for the team.
The bad news is that the busy stretch doesn't end for Tuzos. In addition to the two-legged CCL final against Tigres, rescheduled games from Round 10 this week mean tough matches approaching against relegation-battling Morelia and top-tier Chivas that could boast a back-to-fitness Pizarro in the next six days. The good news is the matches are at home, where Pachuca currently is undefeated in 30 matches across all competitions.
---
Goalkeepers are confused
---

Yikes, what happened out there?
We've talked about the howlers committed by Campestrini and Saldivar, and while those were the most notable, it was a tremendously awful week for shot-stoppers in Liga MX.
Tigres goalkeeper Nahuel Guzman was beaten by a free kick he should've been able to stop, and while Chivas goalkeeper Rodolfo Cota largely escaped scrutiny, he wasn't good on either goal conceded. Cota also came out of his box at a bad moment, going all the way to the touch line and being rescued from a lowlight-reel mistake of his own by a lack of execution from Puebla.
In the end, Necaxa goalkeeper Marcelo Barovero and Toluca goalkeeper Talavera are two of the privileged few who can show up to training Monday with their heads held high.
Barovero kept Tigres to just one goal despite four shots on target, while Talavera had an impressive string of three saves before the halftime break and kept Pumas from scoring Sunday. Other than that, it was a tough weekend for the goalkeeping brotherhood in Liga MX.
---
Goal of the Week
---
There were a lot of good goals this week, but not a lot of jaw-droppingly excellent ones. Raul Ruidiaz's left-footed equalizer against Cruz Azul is taking our prize this round thanks to the significance it could have in keeping relegation-threatened Morelia in the top division.