Chelsea target Dzeko is still motivated to play for Roma, says Di Francesco
Goal
Jan 20, 2018 16:02 UTC +00:00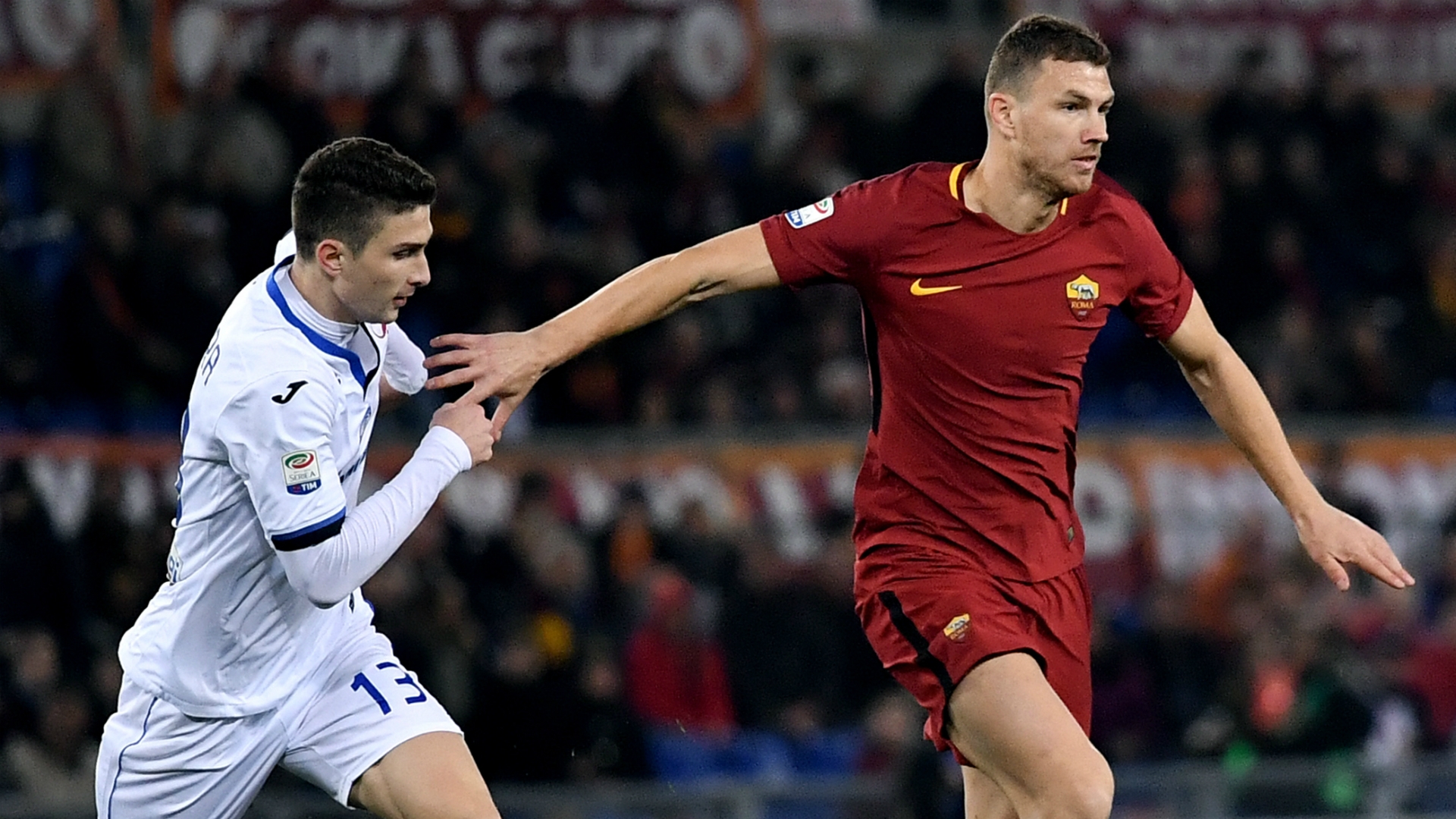 Roma coach Eusebio Di Francesco has insisted that Edin Dzeko still wants to give his all for the club despite rumours linking him to Chelsea.
The former Manchester City man has become one of the most potent strikers in Serie A since moving to the Giallorossi, smashing 39 goals in all competitions last year on his way to the Capocannoniere award.
That form has not gone unnoticed, with the Bosnian reportedly unsettled by the interest shown in him from Stamford Bridge.
Di Francesco, however, confirmed that Dzeko would start in Sunday's vital clash against Inter.
"Will Dzeko start? Yes, he is extremely motivated and wants to play well, I hope he can be decisive," the coach told reporters in Saturday's press conference.
According to some reports, Dzeko was left furious by news Roma were offering him out to clubs including Chelsea.
Roma sporting director Monchi, however, slammed those rumours and denied that they were a selling club.
"It's been too often now that newspapers have spoken about Roma as a club that is looking to change everything. I even read that we're allegedly selling players without their knowledge. This could not be further from the truth," the ex-Sevilla transfer guru fired.
"That we have numerous quality players, that will always attract the interest of top clubs, is not our fault - or a problem. If concrete offers come through, it'll be my duty as sporting director to weigh them up, just as my offers are assessed when I contact other sporting directors. It was what I did at Sevilla and, fortunately, that yielded decent results.
"Just as I did then, I'm in a position to make the decisions I feel are right. I can tell you, with 100% certainty, that I've made three times more calls about bringing players here to Roma than calls I've received.
"I want to be clear with you all about one thing: Roma are not going around the world soliciting offers for our players and we certainly do not want to dismantle the playing staff. In fact it's the opposite, and I say to the fans that our objective is always the same: to improve the squad.
"A sporting director is always pleased when the names of players he is following do not appear in the papers, but do not thing that we are sleeping on the job."