Chelsea must move heaven and earth to sign Aguero and Alexis Sanchez - Joe Cole
Last Updated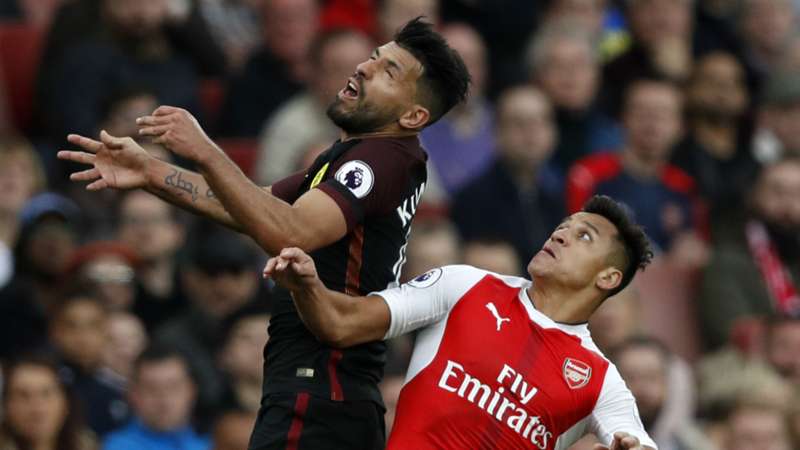 Adrian Dennis
---
EXCLUSIVE
---
Ex-Chelsea midfielder Joe Cole believes the Premier League champions should "move heaven and earth" to sign Alexis Sanchez and Sergio Aguero this summer.

With a return to the Champions League looming, the Blues will need to reinforce their squad this summer to have any chance of improving on that success.
Some might think a major roster revamp is in order as Antonio Conte embarks on his second season in charge, but Cole sees a team that is only one or two key additions away from having the perfect formula.
Mourinho: I'm a nobody at Man Utd
When asked who he would buy this summer if he could sign anybody, he namedropped Arsenal forward Sanchez, who's been heavily linked with a transfer this summer, and Manchester City's top scorer Aguero.
"I'd go, 'Go get me Aguero or Sanchez or both, and I want no one else,' and I can guarantee you they'll win the league next year," Cole, who now plays for the Tampa Bay Rowdies, told Goal in a recent interview in Florida.
"The thing is everything is in place. Everyone keeps talking to me about, 'Oh, they need to replace Moses or Alonso'. They don't, they've been brilliant. You don't need to replace them.
"There's enough young players as well in the academy that can come. They just need an extra bit. What [Sir Alex Ferguson] did well over the years is reignite with one or two big players.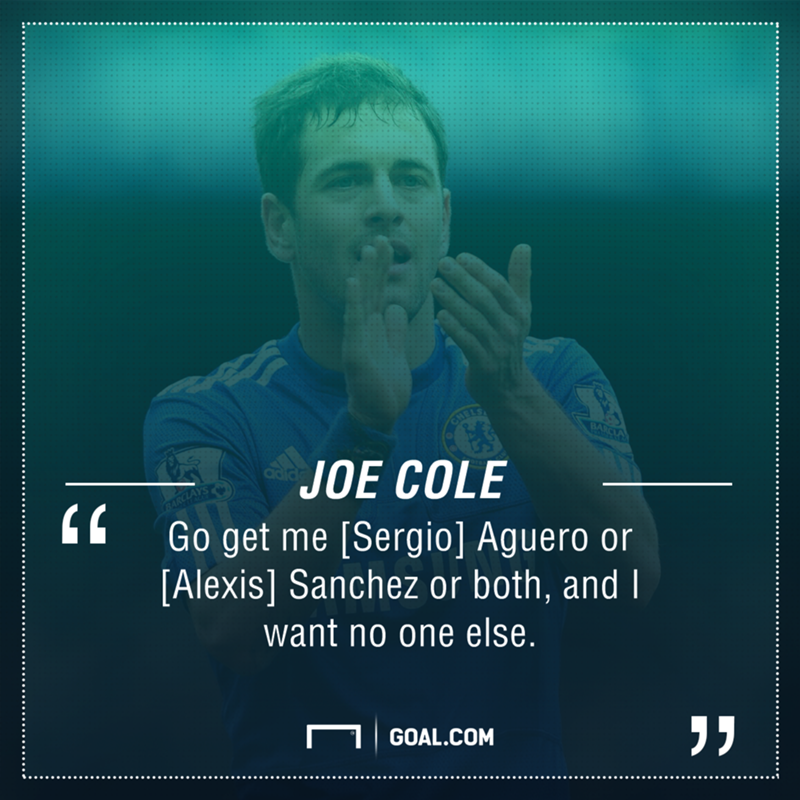 "Realistically, you could build to the future and spend a fortune and try and go and get [Harry] Kane and all from Tottenham, but I think that's not going to happen, they're not going to move them.
"You think Aguero and Sanchez there's maybe little bit of instability at their clubs so I'd be moving heaven and earth to get both of them, or one of them."
Man City set to sign Bernardo Silva
A lifelong Chelsea fan even before he spent seven seasons with the club, Cole has kept close watch of the club's title-winning season despite being an ocean away playing in the United States.
He spent time at Chelsea's training ground over the winter and he's been very impressed with how Conte has rejuvenated a side that finished 10th in 2015-16 following Jose Mourinho's sacking midway through the season.
"I think he's incredible, really," Cole said. "I was a bit apprehensive at the start because every team Mourinho has ever left has always gone [down]. So it makes it even more remarkable that Conte has filled his shoes and done as well as he has.
"I was over there training in December and January with kids and reserves. Incredible job he's done there. They look so well organised and so well drilled, and they've gone through the season without a blip, so all credit to him."
Cole also had nothing but praise for Eden Hazard, whom he played with for a season at Lille, and as far as the 35-year-old is concerned the Chelsea attacker is the third-best player in the world right now.
"I still think after [Lionel] Messi and [Cristiano] Ronaldo, I think Hazard is the No.1 for me," Cole said. "I think he'll win a Ballon d'Or at one stage. He's been the best player in England again this year."