Chelsea and Man Utd target Dembele isn't a £40 million player, claims McCoist
Last Updated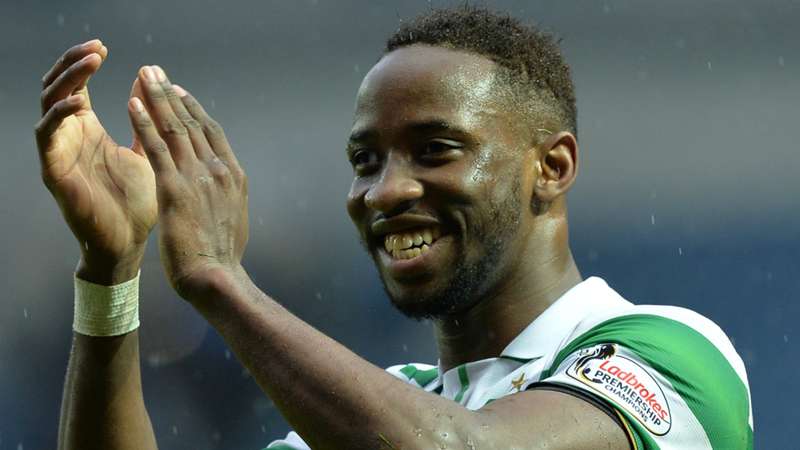 Getty Images
Rangers legend Ally McCoist has baulked at the suggestion that Celtic forward Moussa Dembele is worth £40 million.
Police to investigate PSG clashes
The France Under-21 attacker has been a revelation since joining the club from Fulham on a free transfer last summer and already has more than 30 goals to his credit. Such prolific form has caught the eye of several top European clubs, including Chelsea and Manchester United, and reports suggest Celtic will hold out for £40m for the attacker.
McCoist said that he believes the figures being bandied about for the former Paris Saint-Germain youth are ridiculous.
"Celtic will certainly cash in on him, there's no doubt about that, but I'm not in the £30 million or £40m brigade if you can spare me that," he is quoted as saying by the Daily Record.
"He might develop into a player of that value. I like him a lot, he can finish. He's got a good physical presence and movement. But realistically he's not worth that.
Galaxy 'have a chance' to sign Zlatan
"He's certainly the most valuable player in the country. He's young and will naturally progress. He'll take part in the game more. He's very much a finisher and concentrates on his finishing which is good but other parts of his game will develop."
Dembele will be the player Rangers keep a close eye on in Sunday's Old Firm match, which will be the fourth of at least six this season. The Frenchman has scored in all three of his previous derby outings, including a hat-trick in the first meeting of the season – the first time such a feat had been accomplished in the league between the clubs since 1973.
"It says a lot about his mentality that he's scored in every Old Firm game. It's difficult to maintain that level of quality of finishing regardless of the opposition," McCoist, Rangers' record scorer, added.
"If you look at his goals - particularly in Old Firm games - they've all been different. Headers from corners, turning Philippe Senderos at Parkhead. He's not a one trick pony and I like that about him."