Cassano: Joining Real Madrid was my biggest mistake, I should have listened to Totti
Last Updated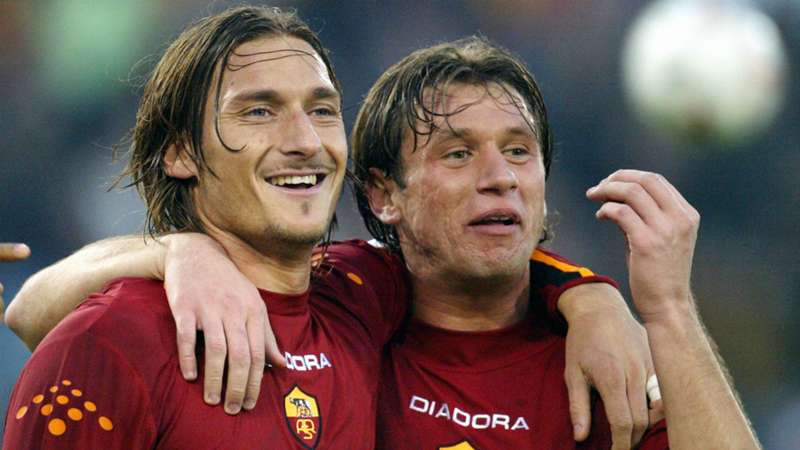 Getty Images
Antonio Cassano believes that his career would have been brighter had he taken advice from Francesco Totti, and admitted that he did "everything and more to ruin" his time at Real Madrid.
'Sigurdsson could play for Real Madrid'
Cassano emerged as a naturally gifted attacker when he started playing for home town team Bari, before going on to join Roma in a big-money transfer at just 19 years old.
While his potential was huge, he was often in trouble as he took advantage of the lavish lifestyle being a football star offered. Having fallen out with Totti and coach Fabio Capello, he opted to join Madrid after five years in the Italian capital. However, in the Spanish capital, he ended up working with Capello again and tensions between the two rose further. After one season, he left to join Sampdoria on loan before making it a permanent deal and from there went on to play for Inter, AC Milan and Parma before returning to the side from Genoa.
After seeing his contract at Samp terminated last month, the 34-year-old is now without a team and his period of inactivity has given him a chance to reflect on his decisions.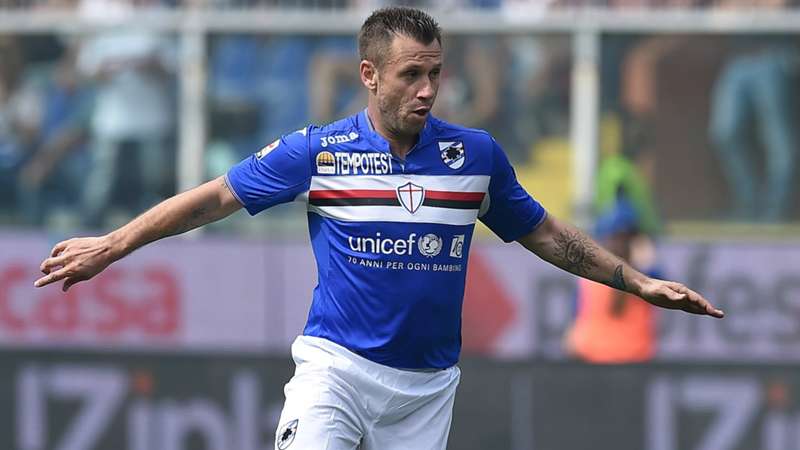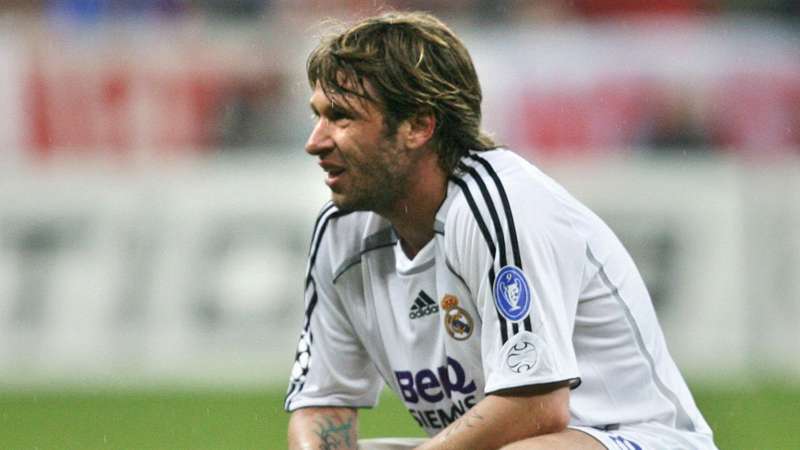 "I could have gone to Juventus from Bari, but I really admired Totti," he told Corriere dello Sport. "He was the best and I could see similarities between us. I was meant to go to Juve, but when Roma made an offer, I told my agent we had to go there.
"I went there so I could play with Totti. It's impossible not to be his friend. He's a humble, real down to earth guy. I lived with his mum and dad for the first four months in Rome, so I really felt at home.
"If I had listened to just 10 per cent of all the positive advice that Totti gave me, I'd have had a very different career. We were dealing with the renewal of my contract and he said to me: 'Remember, it is better to earn less but be happy than to go somewhere else in the world and not be 100% sure'. I went to Madrid and after a year and a half, I was away.
"I was seduced by their offer. If I'd listened to Totti, I probably would've stayed at Roma for 10-15 years along with him. That was the advice he gave me, and I had to listen. But I did my usual and it went instinctively to my head.
"We had such fun together and just understood each other in a flash. I had more fun playing football with Totti than at any other point in my life."
Cassano was a renowned rebel, which he admits he enjoyed, but realises that it was detrimental to his career.
"My biggest mistake was the year and a half at Real Madrid, because I did everything and more to ruin it. That's a huge regret.
Pele: Neymar better than Cristiano Ronaldo
"My joy at the time was not having rules. I wanted to go home, as my mother wasn't happy in Madrid. There was the opportunity to play for Juventus in Serie B, I turned them down for the second time and went to Sampdoria.
"Juve are like a beautiful woman, but can't have me!"
After finding some stability in Sampdoria, he left amid great controversy after insulting president Riccardo Garrone as he refused to attend an awards ceremony.
"I was so happy at Samp and found the person in the world of football who was on a human level just the best: Riccardo Garrone," he said. "He was the father I wished I had. The row I had with him was the biggest regret of my personal life and I will never forgive myself for it. I am glad that, before he died, we cleared the air.
"I have always been an Inter fan, so I pushed like crazy to move from Milan to Inter. It was a good season, nine or 10 goals, then that guru Walter Mazzarri turned up and wanted to act like he knew everything.
"At the start he said there were no problems with me, but as soon as he signed, he said I was the first who needed to go."
Someone did not want me back at Man Utd - Evra
As he begins to look for a new club, Cassano still believes he can offer something at the top level.
"I am another person now. I am more balanced and relaxed.
"I would like to continue playing because, after my wife and children, football is my life. I have been training hard with the youth team, because I am still very enthusiastic. It's the first time I've remained at my target weight even without playing for six months.
"I am convinced that I can still have fun and make the difference in Serie A."