Can Rangers flop Gullit Pena seize his chance against Club America?

Jon Arnold
Mar 30, 2018 23:30 UTC +00:00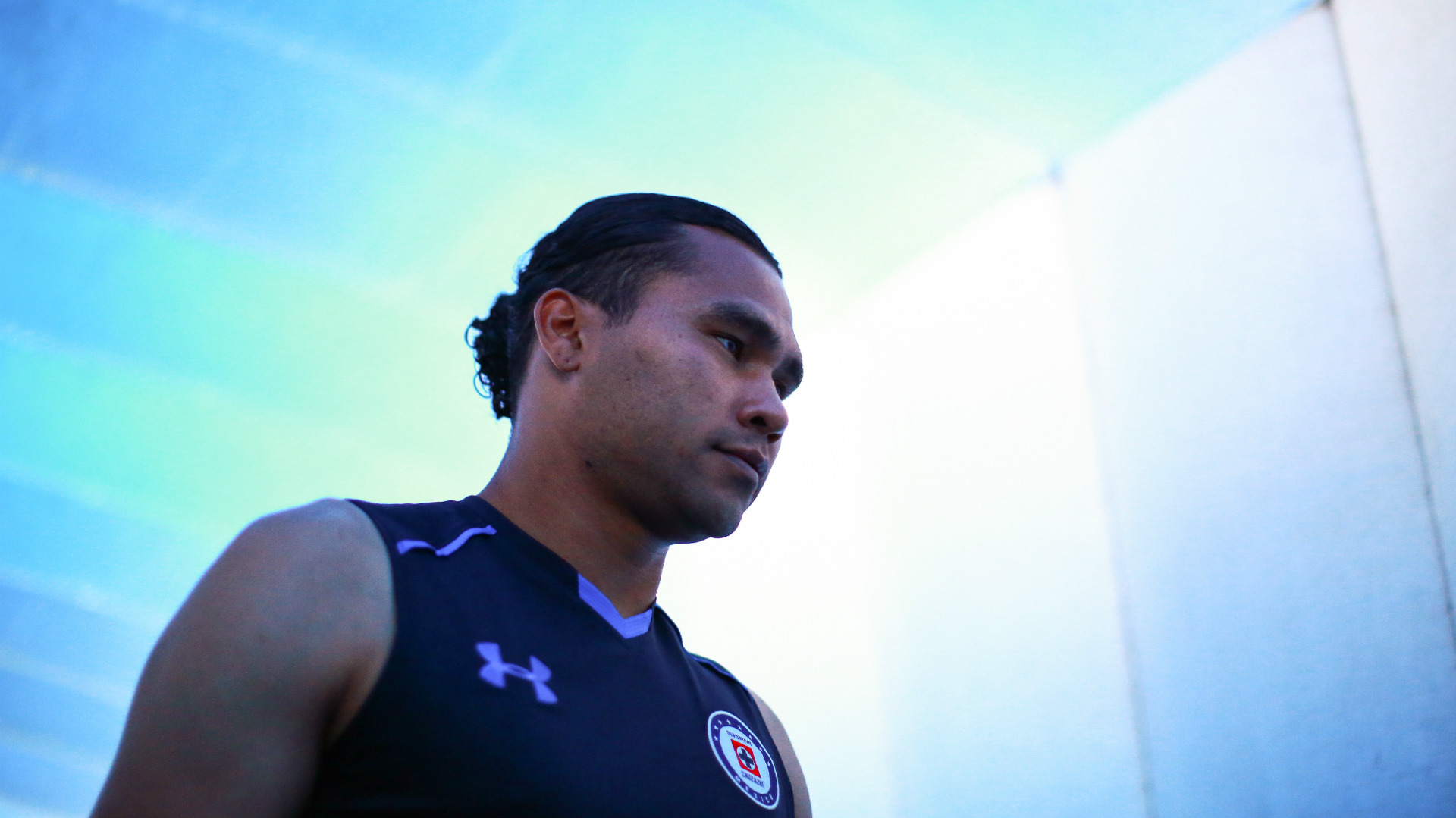 Hector Vivas
Very little has broken right for Carlos Pena in the past two years. After leaving Leon amid tears and arriving at Chivas at the beginning of 2016, Pena has failed to replicate the level he showed to earn the move in the first place.
After a frustrating spell with the Guadalajara side he moved back to Leon before former Santos Laguna manager Pedro Caixinha plucked Pena from central Mexico to join him in Scotland with Rangers. Pena had a few good matches in Scotland, notably scoring a double against St. Johnstone. But after Pena amassed less than 500 minutes in his first five months in Rangers, it made sense when Caixinha brought him to Cruz Azul in January.
Unfortunately for Pena, he picked up where he left off in Mexico, struggling to influence matches or even get onto the field.
He was booed by fans early on, suffered an injury, and largely has been forgotten since then. Now, with Cruz Azul playing crosstown rival Club America on Saturday, Pena is set to go back into the starting XI and could make his mark on the Clasico Joven. He'll be getting his second start of the season against La Maquina's biggest rival. It's not a huge show of support by Caixinha, though. While the manager clearly likes Pena enough to sign him at two different clubs, he's recognized the slip in level.
Pena is ready to come in because of a combination of indiscretion prior to last week's friendly match and injury that has afflicted Walter Montoya, a fellow winter arrival at Cruz Azul who has produced far more than the Tamaulipas native.
"Before the match against Monterrey in San Antonio, yes, something happened which I'm not going to talk about, but yesterday or two days ago he said something about a knock so you have to take care of him," Caixinha said at his news conference. "That's why 'Gullit' will have his opportunity."
If that doesn't sound like a ringing endorsement, well neither does this.
"I told (forward Martin Cauteruccio): You're going to score the goal that gives us the win. I told him, later I told the group, and now I'm telling you (in the press). Caute is going to score and he's going to be a factor in the game," the manager said before adding, "I have all the confidence in Gullit, just like I have it in Cauteruccio."
Pena, who turned 28 this week, needs to show something against America. For one, Cruz Azul can hardly afford a defeat. With Cruz Azul sitting five points back of the eighth and final playoff position and with five teams to pass to get there even if the club closes the gap, getting back to the Liguilla seems like a pipe dream.
Judging from the lineup the Cruz Azul boss plans to put out, Pena will be in a more attacking position than he's been most of the year or that he played during most of his time in Mexico. Perhaps that will allow him to provide Cauteruccio with good service, or take advantage of his gifts. Pena can finish with either foot, is good in the air and had the vision to set up teammates in his previous stops in Mexico.
While the past two years have been poor, there was real talent in Pena. He was a key part of Leon's bicampeonato triumphs, and the 19 national team caps were merited. This is a player who is supposed to be in his prime but instead has fallen off a cliff. You could see by the tears he shed when he left Leon, and from some of the decisions he made early in his career, that he's a player who lives off of emotion.
The past several years can't have been easy for Pena, bouncing from disappointment to disappointment with little joy in between. The manager has backed him up, albeit tepidly, by calling on him for this critical rivalry match. It may take more than that to recover the confidence he's lost in two years.