Bayern will win the next 20 Bundesliga titles, but here's what they need to be Champions League challengers
---
COMMENT
---
Sometimes in Germany, it is all too easy for Bayern Munich. Actually, most of the time it is all too easy for the country's most successful club. On Saturday, they wrapped up their 27th league title in style with a routine win over Wolfsburg.
A perfect free-kick from David Alaba and Robert Lewandowski's 27th and 28th league goals of the season paved the way for a 6-0 win, but before Bayern took the lead, they could have been behind. With Manuel Neuer injured, Sven Ulreich deputised in goal and was almost caught out when he was slow to react to a long-ball. Mario Gomez looked up and saw the net empty after Ulreich misplaced his sliding tackle, but could only find the side netting.
Bayern crowned Bundesliga winners
That shot rather than Alaba's or Lewandowski's perfectly sums up the Bayern Munich who romped home to another Bundesliga title. Gomez is a former club hero, having scored over 100 times during four seasons in Munich, where he won two league titles and a Champions League. Despite hitting double figures in his final season at Bayern, he was deemed surplus to requirements as the club had brought in Mario Mandzukic from Wolfsburg to replace him as the number one striker.
The team's current forward talisman was also poached from a team who should be a rival, but instead simply serve as little more than one of Bayern's many German feeder clubs. Robert Lewandowski was a star for Borussia Dortmund before moving to Munich. In any other league such a move would be unthinkable. In the Bundesliga, it is normal and expected. Mats Hummels joined from BVB ahead of this season, taking away a key part of Thomas Tuchel's side and strengthening Bayern further.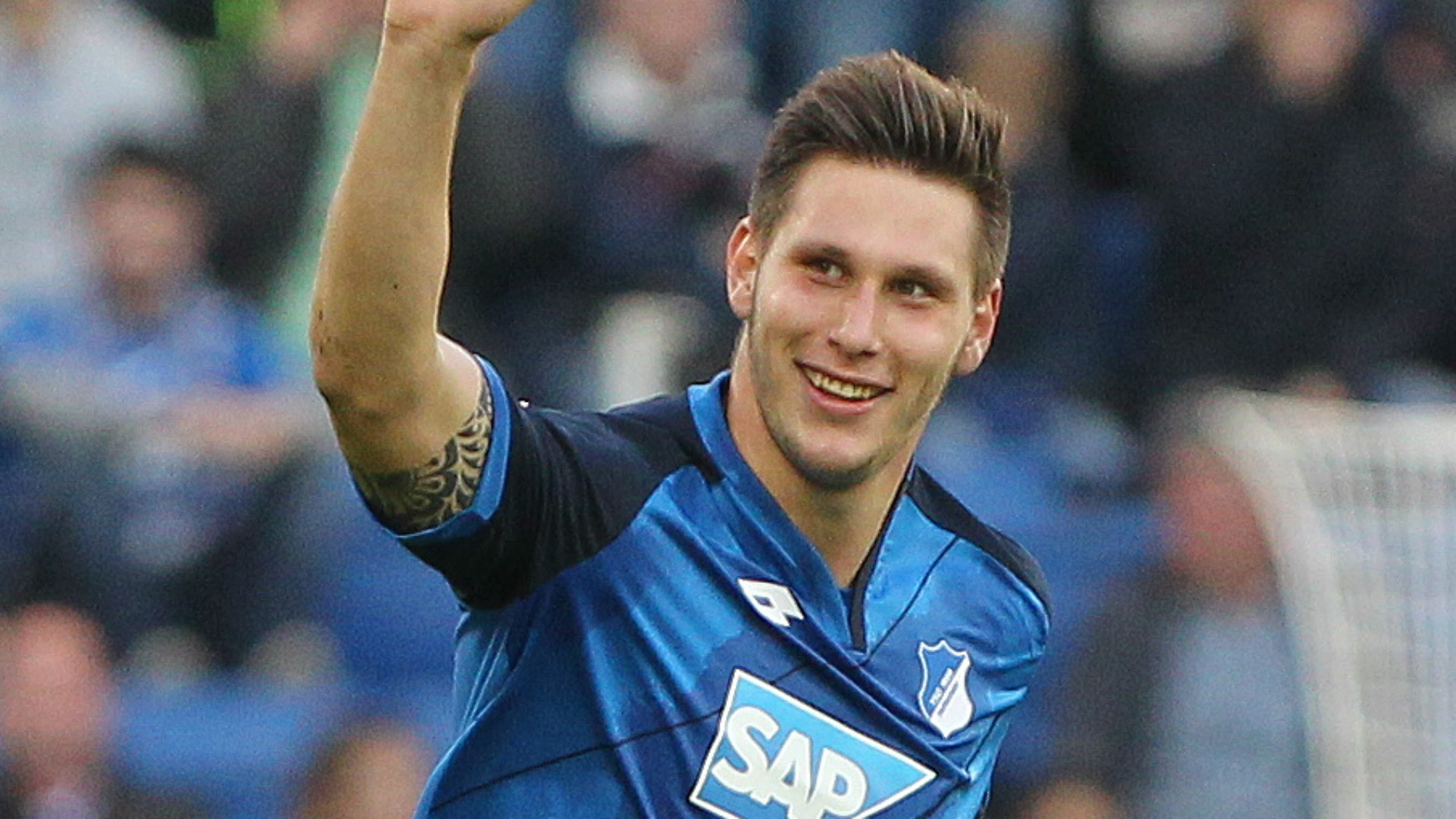 Hoffenheim are set to finish fourth this season, qualifying for the Champions League for the first time ever. However, their European endeavours will take place without two of their key players. Defender Niklas Sule and midfielder Sebastian Rudy have already agreed to move to Munich.
Bayern can sign almost any Bundesliga player they please, and then when they are finished with them, sell them on. Their turnover of Germany's best talents is just as ruthless as their performance on the domestic stage. They should comfortably win the league again next year and the year after that. In fact, with their ability to strengthen themselves while weaken their rivals, they should really set their sights on winning the title every year for the next 20 years.
Madrid late show spells end for Benzema
But that will not be enough for manager Carlo Ancelotti, for president Uli Hoeness, for chairman Karl-Heinz Rummenigge, or for the club's fans. Winning the league is a given if you are Bayern Munich. Winning the Champions League is the challenge. Without European success, Ancelotti or any manager will not last long at the Allianz Arena.
Bringing home the Champions League is a much more difficult challenge. Bayern comfortably get out of the group stage every year, but stutter when they meet Europe's biggest teams. This season saw them exit at the quarter-final stage thanks to a 6-3 aggregate defeat to Real Madrid.
Bayern have key players that are among the world's best. Neuer is a perennial choice as the goalkeeper in the FIFPro Team of the Year, while Jerome Boateng, when fit is usually considered. Lewandowski is a world-class striker, but has been linked with a move to Real Madrid. Keeping the Polish frontman in the Bundesliga will be crucial if Bayern are to lift the Champions League again.
They have done well in securing midfielder Thiago to a long contract. The Spaniard has been sensational this season, keeping the team constantly ticking over and chipping in with five goals from midfield. However, the club need to decide how best to replace his compatriot, Xabi Alonso.
Alonso and captain Philipp Lahm are both retiring this summer, leaving Ancelotti with two huge voids to fill. The signings from Hoffenheim will fill neither spot. Young German Joshua Kimmich has been touted as an option in both, but Lahm and Alonso's ubiquity in the starting XI has given him little opportunity to make either position his own. He is definitely a bright talent, but is yet to display world-class quality.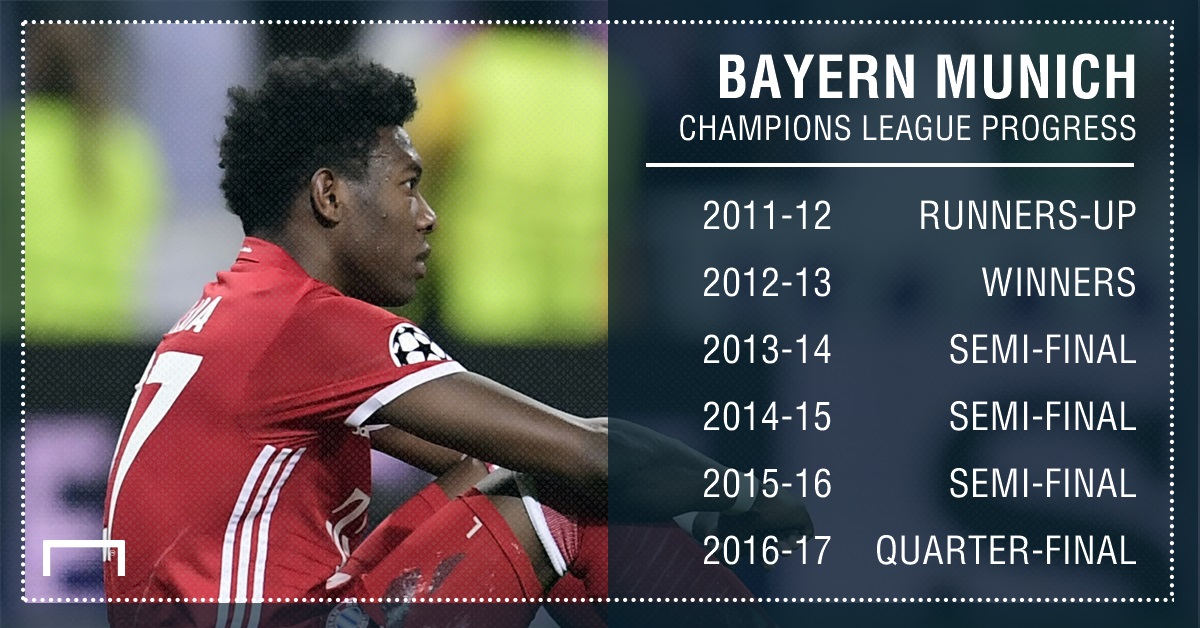 Bayern can buy players from their domestic rivals, but they need to be looking at talent from their European rivals. Rumours this week in German media are more in line with what Bayern Munich need to do. According to SportBild, Ancelotti will be allowed to spend €100 million on one player, with Antoine Griezmann, Paulo Dybala, Marco Verratti and Kylian Mbappe all named in the article.
Similarly, there has also been talk of a move for Arsenal attacker Alexis Sanchez and Tottenham full-back Kyle Walker. All of these players would strengthen Bayern Munich. Signing players from the likes of Hoffenheim helps squad depth, but do not really make the starting XI much stronger.
'Arsenal will sign Monaco star Mbappe'
Bayern had their strongest XI out in the second leg against Real Madrid at Santiago Bernabeu, and despite forcing extra time, were undone by a Cristiano Ronaldo hat-trick. Results like this will continue to happen unless they bring in key players.
With Lahm and Alonso on their way out in the summer, they have a lot of work to do. Engravers can start work on entering Bayern Munich's name on the 2017-18 Bundesliga title, but a first Champions League since 2013 is still far on the horizon.