'Bayern want to win everything' - Thomas Muller talks goal pressure, new arrivals and crazy Chinese money
Rahul Bali
Jul 31, 2017 08:00 UTC +00:00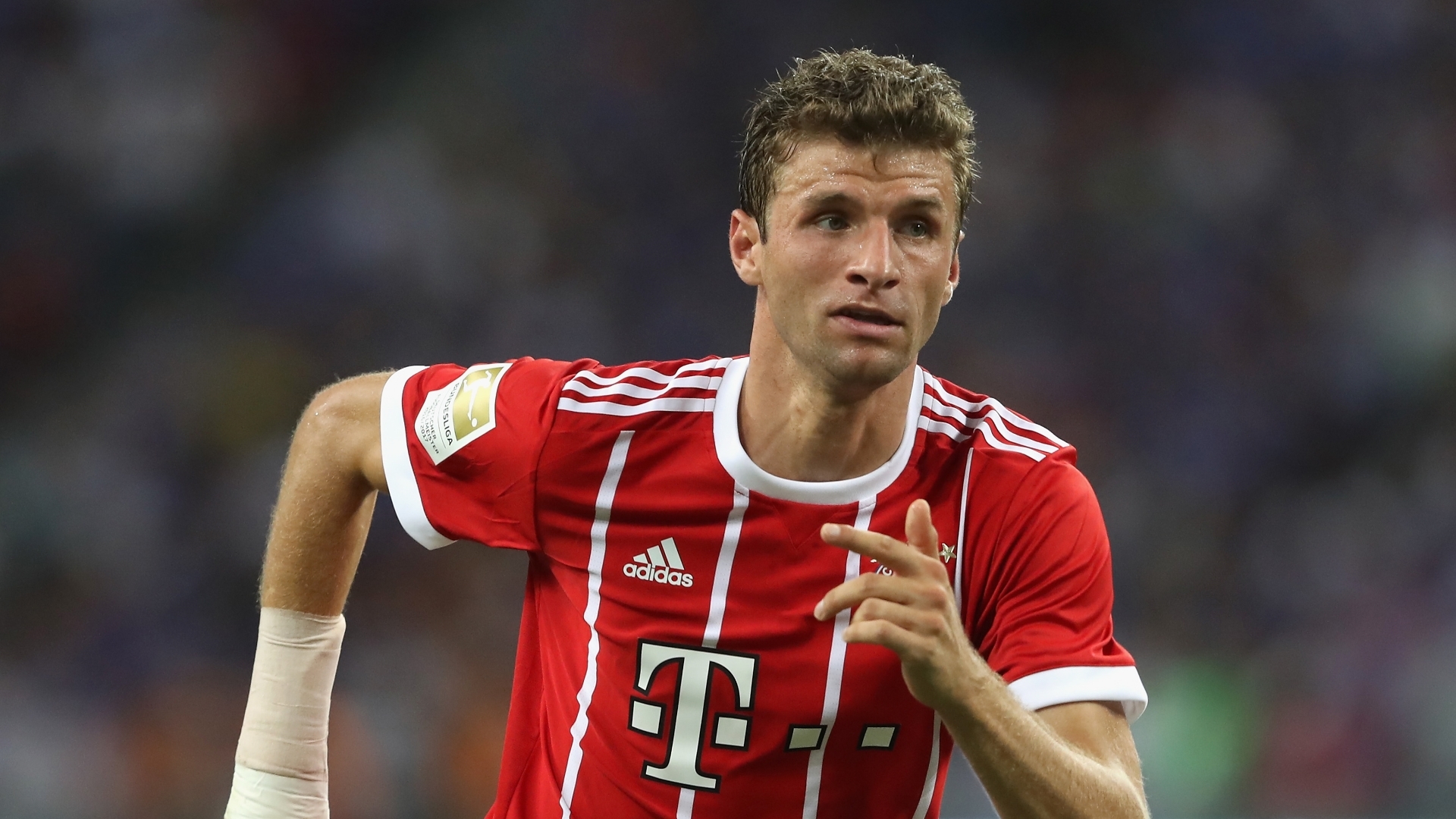 ---
EXCLUSIVE
---
Thomas Muller has welcomed the arrival of James Rodriguez and Corentin Tolisso at Bayern Munich as the German giants seek to "win everything" in 2017-18.
Back Bayern to win the Bundesliga
Since the close of another Bundesliga-winning season, coach Carlo Ancelotti has moved to further bolster his ranks with the duo.
Muller endured an uncharacteristically quiet campaign in 2016-17, with his influence at the Allianz Arena questioned at times.
The World Cup winner now faces added competition for places, but concedes that extra quality is useful when chasing down major honours and insists he has no qualms over the role he will play.
He told Goal: "It doesn't matter to me if I'm the goalscorer or the playmaker. I want to help the team but I think the expectations are very high. So I need to score goals so that people are satisfied.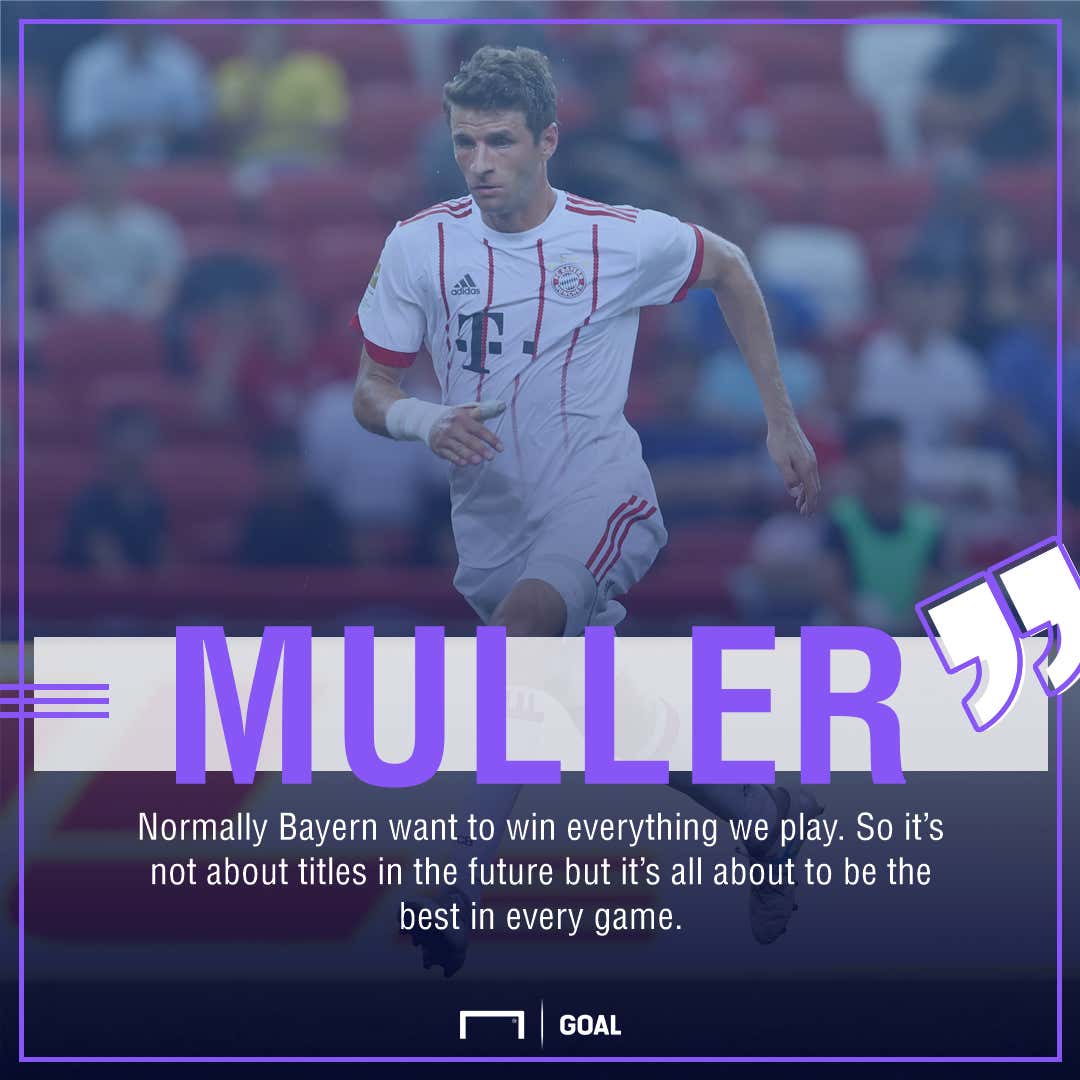 "Normally Bayern want to win everything we play. So it's not about titles in the future but it's all about being the best in every game and every training session and every competition. We want to win everything."
Colombian playmaker James has arrived on an initial two-year loan from Real Madrid while France international Tolisso has joined from Lyon.
Muller has been impressed by what he has seen from both new arrivals and insists that he views as the duo as colleagues, rather than competitors for a starting berth.
'Vidal not for sale at any price'
He added: "It's always something in between. I think both players are very good. They are both good characters. We've spent the last week together so we can look out for each other and have fun.
"On the pitch, they are both very important and have good qualities. They show it in every training session. So it's more play together than a competition with each other."
While welcoming the incomings in Bavaria, Muller has also had his say on the recent spate of departures from Europe to China.
The riches on offer in the Chinese Super League have tempted many into making a move to Asia, with Koln striker Anthony Modeste among the most recent.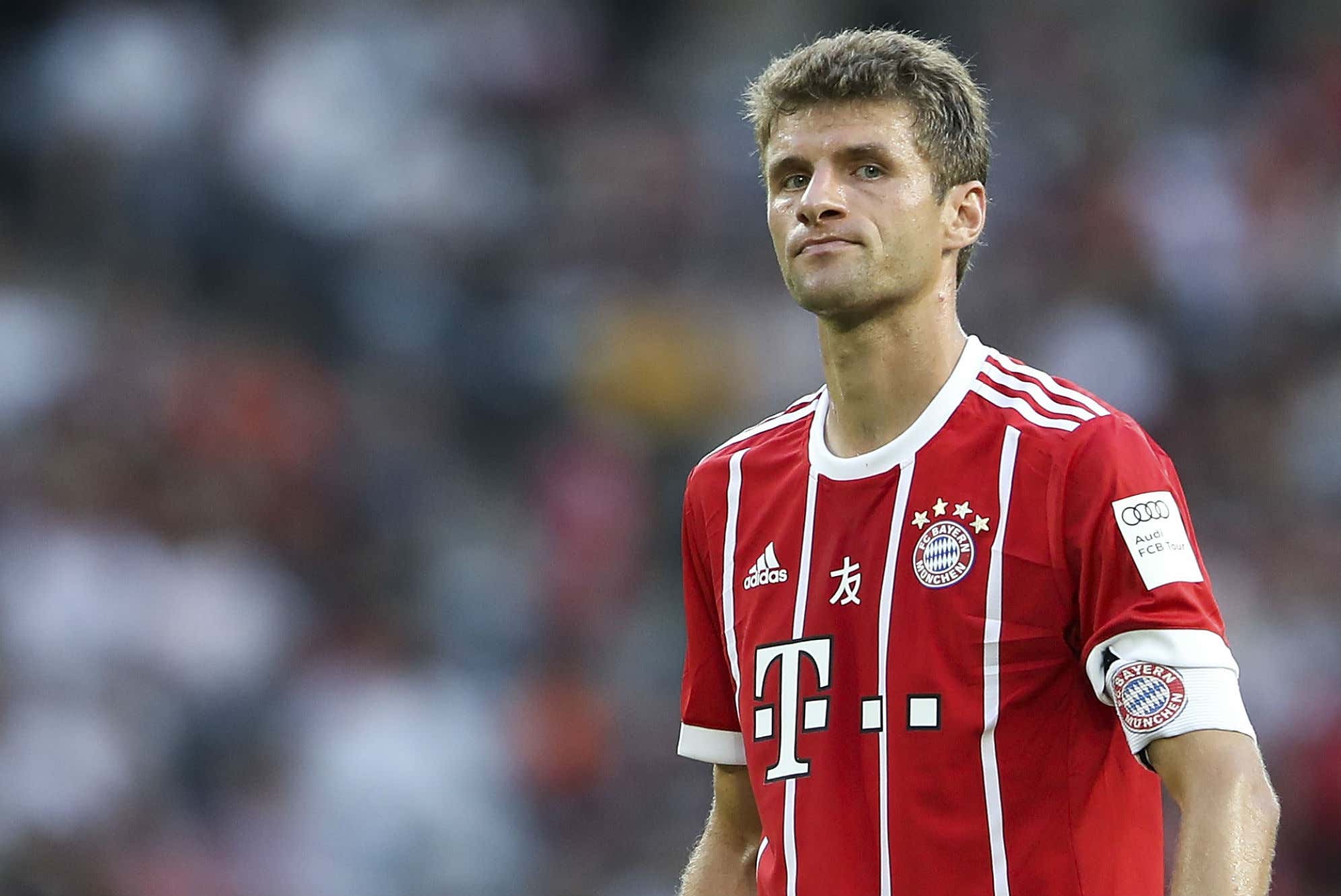 Muller has offered no indication that he intends to tread a similar path at some stage in the future, but admits that many of those attracting interest face some tough career choices.
"It is a difficult position for us players because first, to play football is our profession," he said.
'Ribery & Robben too old for CSL'
"So we earn our money with that but also you have to think about the best competitions are in Europe. You have to decide.
"But I think the top, top players who have the mindset to win competition every year, every year on a high level, they stay in Europe and maybe when they are over the peak but also on a good level, they can go around the world and see things that can also be interesting.
"But it's also a very crazy time. As a player you have to handle this situation."