Bayern München
Xabi Alonso reveals dream Champions League final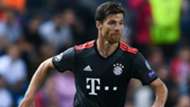 Bayern Munich midfielder Xabi Alonso wants to face former club and titleholders Real Madrid in the Champions League final.
Wenger 'revolted' by refereeing display
Alonso and Bayern moved a step closer to the Champions League decider in Cardiff on June 3 after crushing Arsenal 10-2 on aggregate in the round of 16.
Bayern made the most of their numerical advantage as the German champions eased past Arsenal 5-1 in Tuesday's return leg at the Emirates Stadium.
After booking a spot in the quarter-finals, Alonso - who won the Champions League with Madrid in 2013-14 - was asked to pick his ideal final and the Spanish veteran said via Radio Onda Cero: "A Bayern-Real Madrid final would not be bad."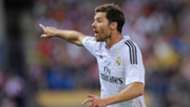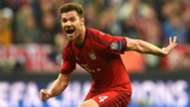 "I think Real Madrid and Atletico Madrid are the strongest so facing them later [in the tournament] would be better."
Bayern's path to June's decider could be made easier if Barcelona are eliminated.
Horror show spells the end for Wenger
Barca trail Paris Saint-Germain 4-0 heading into Wednesday's second leg at Camp Nou.
"I would not rule out Barca," Alonso added. "It's very difficult but I do not rule it out."