Barcelona receive more penalties than anyone else – and here is the proof
---
ANALYSIS
---
Who is favoured more by referees – Barcelona or Real Madrid? It is a question that has been debated furiously by fans of Spain's two biggest clubs for decades and is once again in the spotlight following the events of Tuesday night in the Champions League.
Barca completed the greatest comeback in Champions League history at Camp Nou, overturning a 4-0 first-leg deficit to destroy Paris Saint-Germain 6-1 on the night. But two of their goals came from hotly-contested penalties while PSG were also denied a spot-kick following a Javier Mascherano handball.
This all arrives in the aftermath of a domestic controversy when Gerard Pique caused consternation by suggesting Madrid's dubious penalty in the recent 3-2 win over Villarreal was just further evidence that the capital side are given preferential treatment by officials.
Man Utd should not keep Zlatan
Alongside clippings of stories from Madrid-based publications, the Barcelona defender tweeted: "Against the same teams. 8 points [swing]. 8 exactly. Those cuttings are from the press of Madrid to avoid doubt."
Madrid star Sergio Ramos aimed a dig at his national team-mate over the issue a few days later, but Barcelona technical secretary Robert Fernandez backed the ex-Manchester United man, telling Esport 3 : "People may like it or not, but Pique is telling the truth."
But is Pique really telling the truth?
Of course, there are a number of refereeing decisions that can affect a football game – from offside calls and free-kicks to red and yellow cards.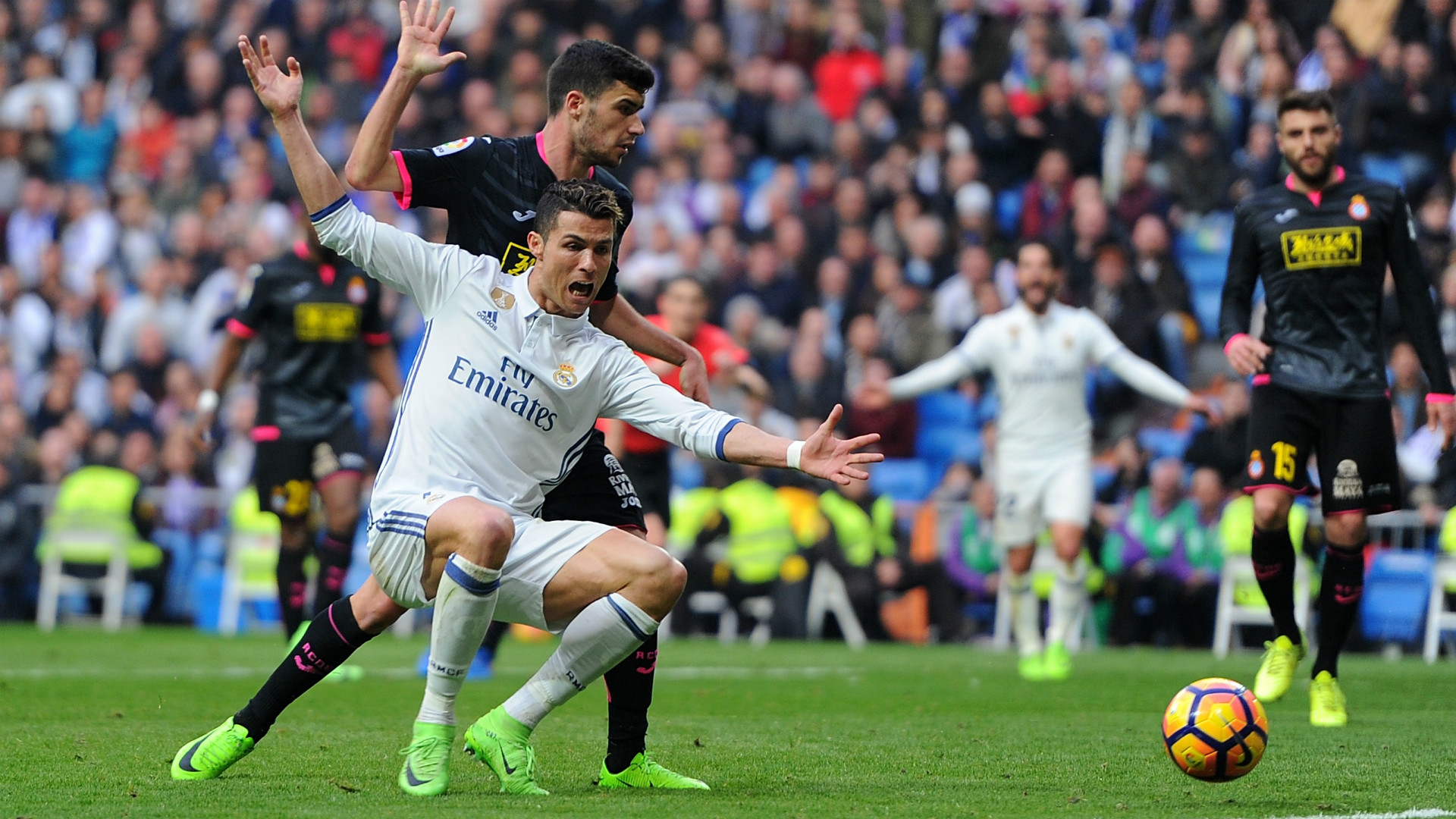 But when it comes to penalty kicks, the evidence is clear; Barcelona receive more penalties than Real Madrid and also concede considerably fewer than their bitter rivals.
With the help of Opta, Goal tallied up every penalty awarded in La Liga only over the past five seasons. Only teams who have been in the Primera Division every year since 2012-13 were included in the study.
The data shows that Barcelona have won 47 penalties in the league in the past five years, more than any side in Spain and three more than Real Madrid.
| | | | |
| --- | --- | --- | --- |
|  CLUB |  PENS FOR  |  PENS AGAINST  |  PENALTY GD  |
|  Barcelona |  47 |  13 |  +34 |
|  Real Madrid  |  44 |  22 |  +22 |
|  Atletico |  32 |  11 |  +21 |
|  Sevilla |  39 |  29 |  +10 |
|  Granada |  28 |  22 |  +6 |
|  Espanyol |  20 |  15 |  +5 |
|  Athletic |  25 |  24 |  +1 |
|  Malaga |  22 |  22 |  0 |
|  R.Sociedad |  19 |  27 |  -8 |
|  Valencia |  26 |  35 |  -9 |
|  Celta Vigo |  20 |  29 |  -9 |
Furthermore, when it comes to penalties conceded, only Atletico Madrid (11) have given away fewer spot-kicks since 2012-13 than Barcelona's 13.
Incredibly, Real Madrid have conceded nine more penalties than Barca during that time - seven more than Espanyol and the same number as Granada.
In total, this means that Barcelona have a penalty difference of +34 over the last five campaigns, comfortably the highest in Spain - and a +12 differential over Madrid.
Revealed: The destruction of La Masia
Of course, it is difficult to draw too many solid conclusions from the penalty data without context. Some spot-kicks are correctly awarded, some incorrectly, and others not at all. Some penalties are of very little value to a team. If a side is 5-0 up and the referee points to the spot, it will be of less importance than the award of one when the score is goalless or in a more decisive match such as a Clasico.
It is also important to remember that the strength and style of a side also has a bearing. Barcelona have been the best team in La Liga generally over the past five seasons, winning three titles and possessing one of the best frontlines in history. It is only natural that skilful superstars like Lionel Messi, Luis Suarez and Neymar will draw a large number of fouls in the opposition box.
Similarly, a side with an outstanding defence like Atletico will naturally commit fewer errors in their own area – so it is no surprise that Diego Simeone's men have conceded the least penalties. And a team that dominate territory, as Barcelona have done for much of the last five years, will offer the opposition less time and possession to threaten them.
But in terms of the basic number of penalties won and conceded over the past five years, Barcelona are comfortably the biggest victors in La Liga - news that will be of little comfort to fans of Madrid, or PSG for that matter!