Bayern München
Bad signings & woeful World Cup - Bayern Munich set for a season of Champions League anonymity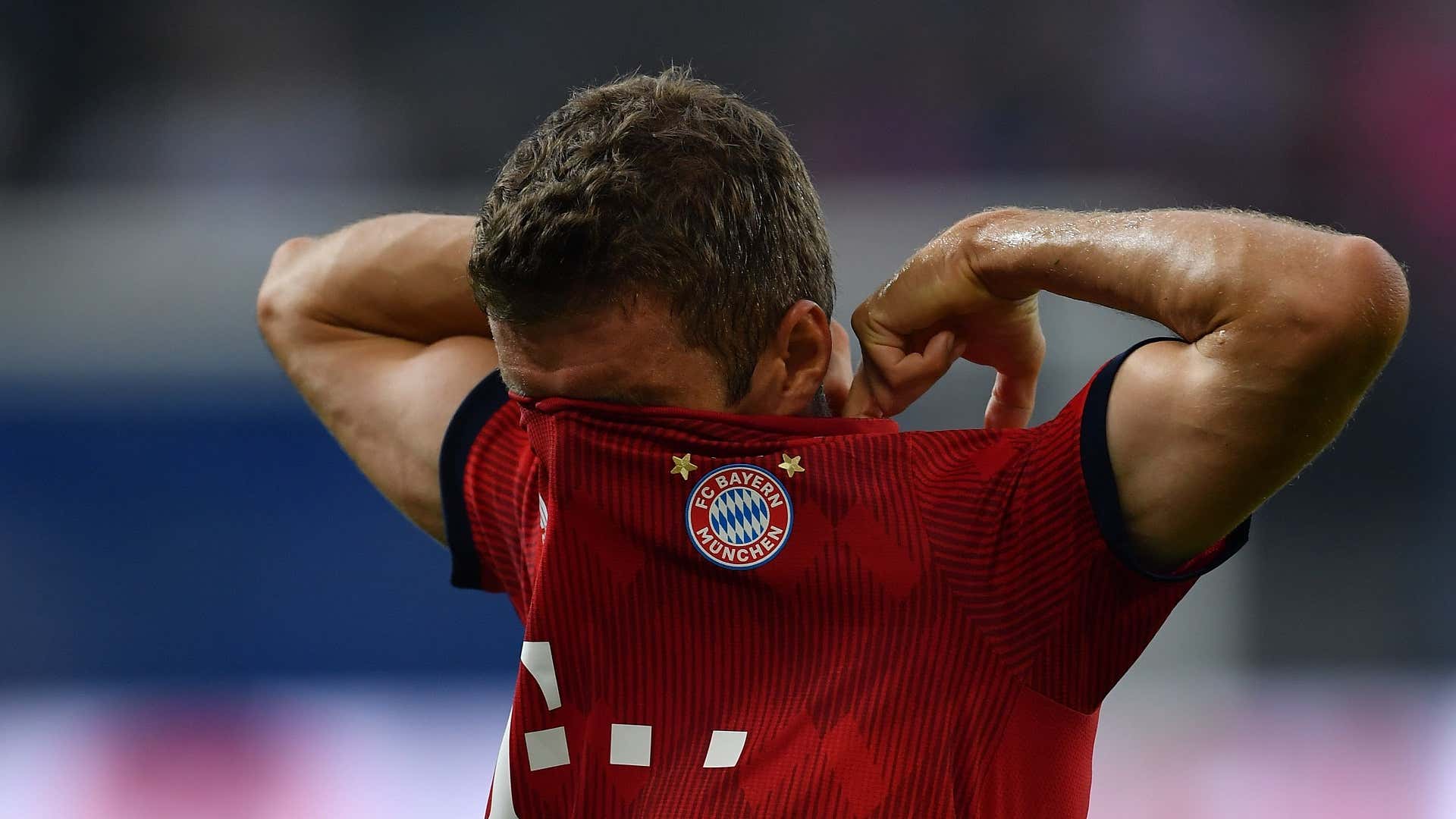 We are living in the golden age of transfer announcements.
Besiktas led the way with their 'Come to Besiktas' campaign before Alexis Sanchez announced his arrival at Manchester United by playing the piano.
Roma's English account went meta on the whole social media-led approach, with hilariously bad Photoshopped photos of new recruits arriving at the club.
German clubs, meanwhile, are known for their Twitter banter, provoking each other, and sometimes even players, with Bayer Leverkusen's Bernd Leno joke annoying Arsenal goalkeeper Petr Cech this summer.
Bayern Munich's English and U.S. platforms are among the biggest and most active football club accounts on Twitter, but despite their desire to outdo other clubs, had no real chance to get in on the transfer announcement action this summer.
There have been just three arrivals at Sabener Strasse in Munich, all of which were known before the end of the 2017-18 season.
Leon Goretzka had agreed a move from Schalke last January, while Serge Gnabry returned to Bayern after a season on loan at Hoffenheim. The biggest name through the doors was new head coach Niko Kovac, himself a former Bayern player, and the man tasked with taking over from legendary boss Jupp Heynckes.
Lack of signings aside, the summer of 2018 was one to forget for the Munich side. With a team made up largely of Bayern players, Germany were humiliated at the World Cup, while star striker Robert Lewandowski was impotent for Poland as they also were dumped out after the group stage.
Spain's Thiago was a bit-part player in Russia and the same can be said of Corentin Tolisso, who lifted the trophy with France but started just two games at the tournament and played just 17 minutes of the final.
Furthermore, a lot of Bayern's players did not even go to the World Cup.
Rafinha, Kingsley Coman, Renato Sanches and Javi Martinez were not part of their country's final squads, David Alaba's Austria failed to qualify and Sandro Wagner decided to retire from Germany after being omitted by Joachim Low.
Franck Ribery walked away from France four years ago, while Arjen Robben also called time on his international career after Netherlands failed to qualify.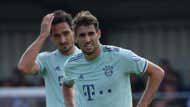 Despite the terrible performances in Russia and the complete lack of new faces, Bayern stayed in the headlines for most of July and August.
Jerome Boateng angled for a transfer that does not look like it will materialise, Lewandowski stayed after a change of heart, Arturo Vidal left for Barcelona and Sebastian Rudy proved just one midfielder too many for new coach Kovac.
But bigger than those departure stories was the repeated criticism of Mesut Ozil by club chief Uli Hoeness.
The Arsenal attacker was scapegoated by the Bayern boss, who believes he used racism as an excuse to retire from Germany to disguise his poor performances for the national team.
Hoeness failed to see the irony in his own statements, as his media nonsense served to disguise the fact that Bayern had a terrible summer and will now struggle to match last season's Champions League semi-final appearances.
Rather than building on reaching the last four in Europe, the Bavarians have decided to save their money this summer in the hope of making a marquee signing next year. Paulo Dybala and Antoine Griezmann are the names touted at the moment, but summer 2019 is a long way away and could come following a season of relative disappointment at the Allianz Arena.
Bayern won the Bundesliga last season by 21 points and should take the title again this year, but probably not as comfortably due to Borussia Dortmund strengthening by spending shrewdly in the transfer market and appointing the experienced Lucien Favre as coach.
It would be Bayern's seventh league title in a row, something which is now taken as a given by the club's fans, who demand the club compete for the treble every year, having tasted it in 2012-13 under Heynckes.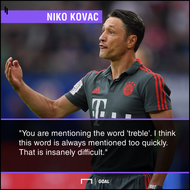 However, Bayern's new coach has been quick to play down thoughts of a clean sweep in 2018-19.
"You are mentioning the word 'treble'," he mused. "But I want you to do some research on how many teams in history have managed to win the treble. I think this word is always mentioned too quickly.
"I want you to do some research. I already did. And if you do that, we will both say: That is insanely difficult."
The additions of Goretzka and Gnabry weaken Schalke and Hoffenheim respectively, while the German Supercup win over Eintracht Frankfurt was a walk in the park, but Bayern will now find it difficult to compete outside of Germany, especially after a summer which has seen Juventus sign Ronaldo and PSG's Kylian Mbappe truly come of age at the World Cup.
Liverpool and Manchester City will again compete for the Champions League, while Barcelona and Real Madrid will be joined by Atletico Madrid as Spain's genuine European challengers.
It is now more difficult than ever to win Europe's premium preize, but instead of strengthening, Bayern Munich have sat on their hands.
Their media team never got a chance to make any clever transfer announcement videos and now probably can spend their time preparing some social scripts for next April, when they are knocked out of the Champions League at the quarter-final stage.
If they even make it that far.