Aubameyang eyeing Real Madrid as he admits he needs to leave in summer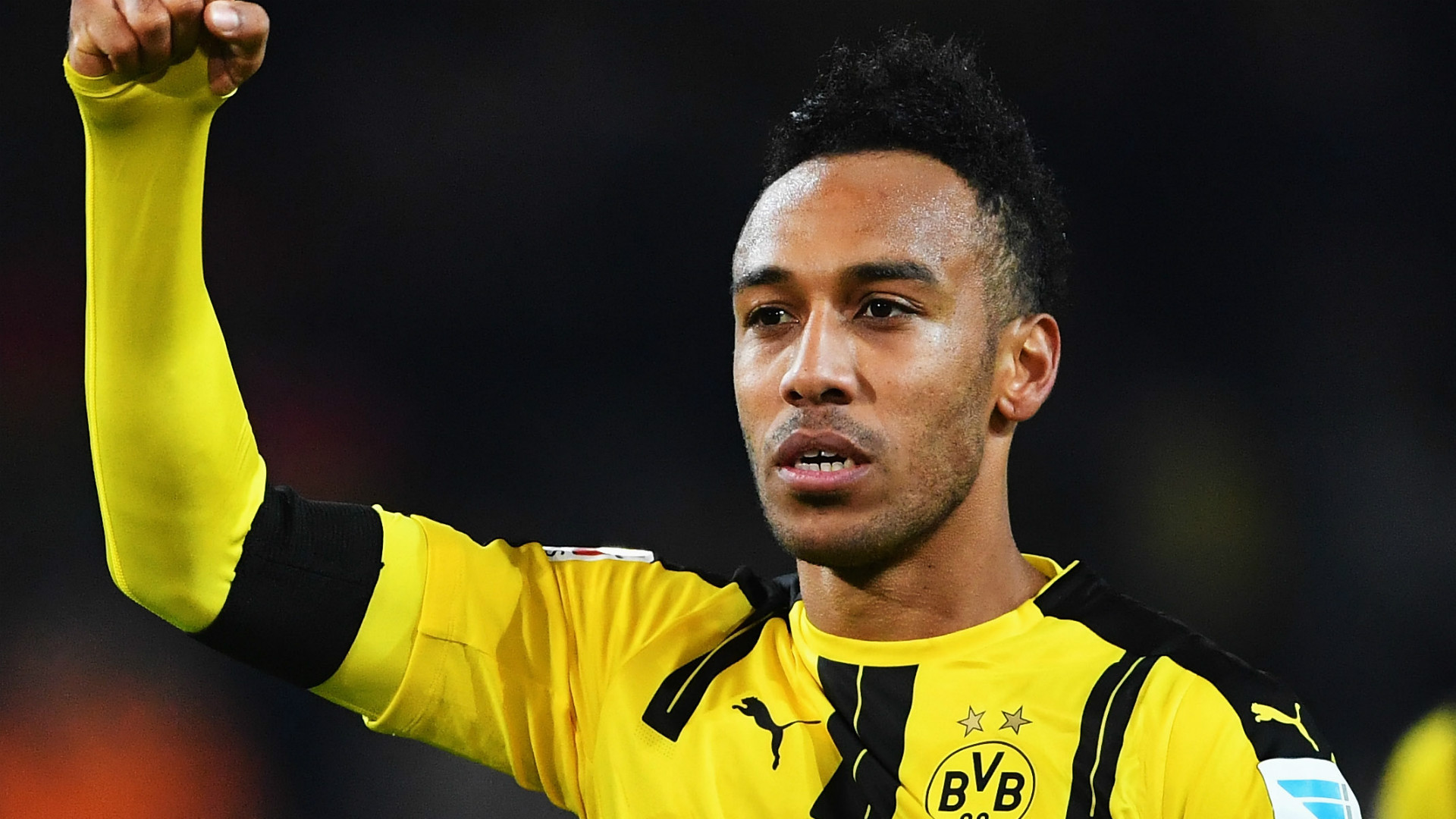 Getty Images
Pierre-Emerick Aubameyang has admitted that he needs to leave Borussia Dortmund in the summer to further his career, describing a move to Real Madrid as his "dream".
Mourinho confirms Rooney is staying
The Gabon international is one of the most in-demand strikers in European football as a star man for the Bundesliga side, and has already scored 20 goals for his club this season.
Dortmund have recently stated they would have to consider a sale if they received bids of €80 million for the forward, who has now claimed that he needs to quit the club in the summer.
"If I want to go to the next level, I need to leave in the summer," Aubameyang told Radio RMC.
"Real Madrid is still a dream, but there has been too much noise.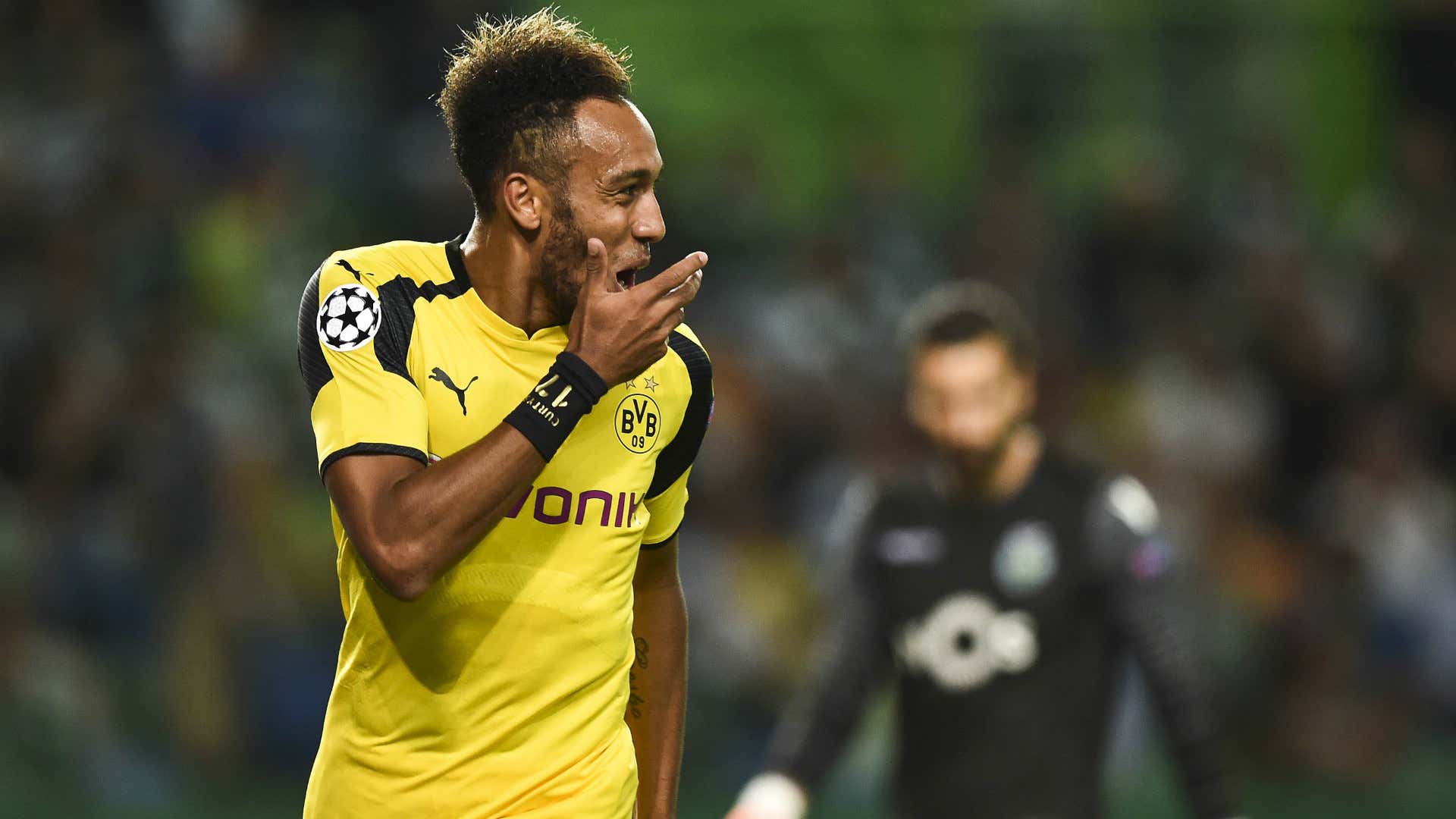 "I have an important choice to make. Many people would like to see me in England.
"[The Premier League is] not necessarily the championship that attracts me the most. I like La Liga a lot. Paris is also an attraction. French is, of course, my first language."
Aubameyang has openly admitted he wants to join Madrid in the past, revealing he made a promise to his late grandfather that he would play for los Blancos.
He reiterated to beIN Sports back in December: "Real has a close connection with my family.
All the latest transfer rumours
"The media is doing too much [speculation]. It's a childhood dream. But, as I always said, I play at Dortmund and I'm glad to be there and it's really good for me.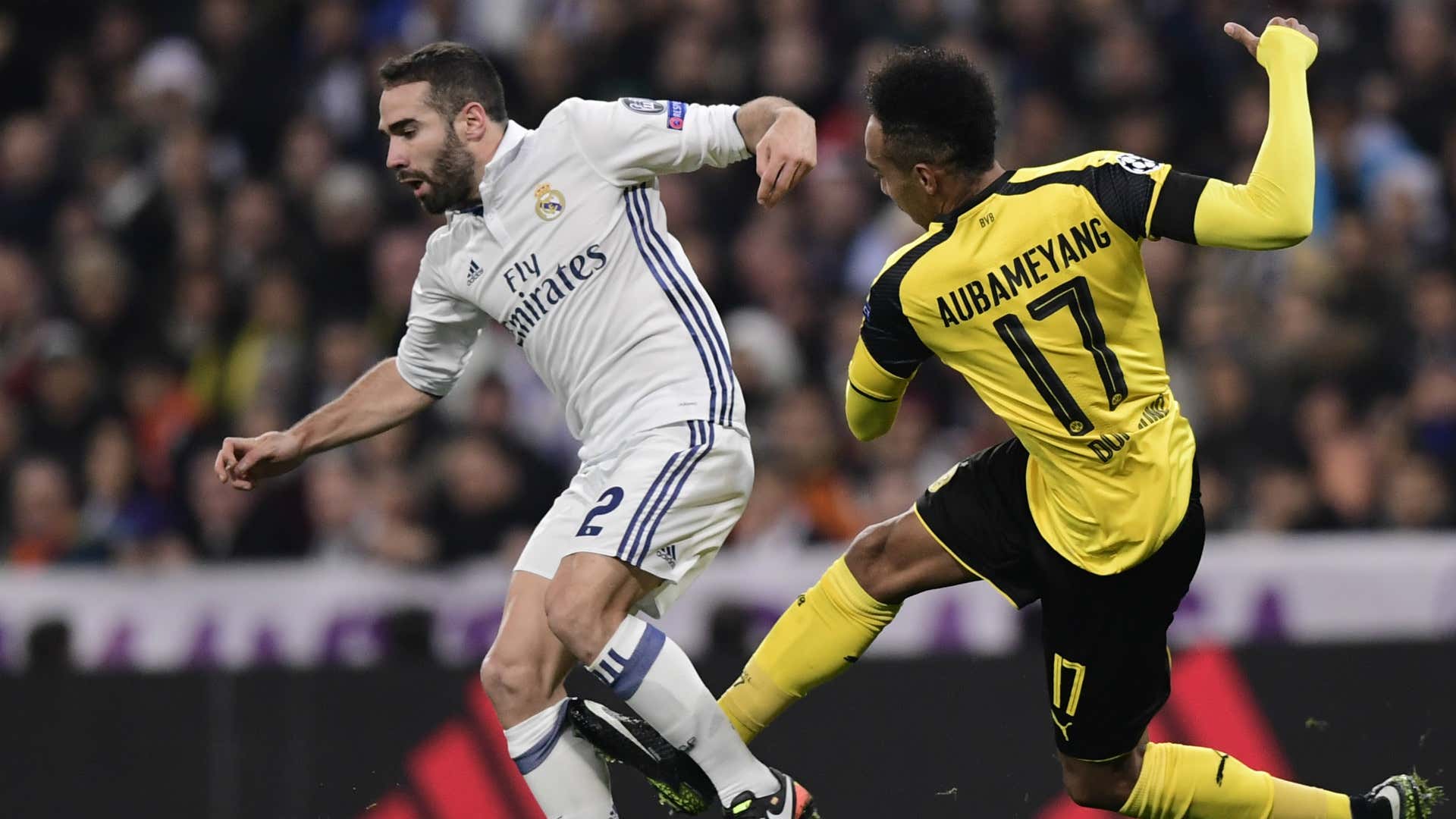 "And I don't even know if Madrid really wants me. If Real comes one day, then that's good. Otherwise, life goes on. This is not a problem."
Karim Benzema is currently Madrid's first-choice striker although has found himself booed by his own fans in recent times, with back-up option Alvaro Morata having been strongly linked with a Bernabeu exit.
Aubameyang would certainly fit the 'Galactico' profile of a player that the Liga club look to sign, with the likes of Gareth Bale, James Rodriguez and Toni Kroos having all arrived in recent seasons.
Madrid are currently serving a transfer ban that has seen them unable to sign players in the current January window but they would be in a position to purchase Aubameyang in the summer of 2017, when the suspension is lifted.