'Assassin' Ronaldo shoots down Juve again to show Real still rule in Champions League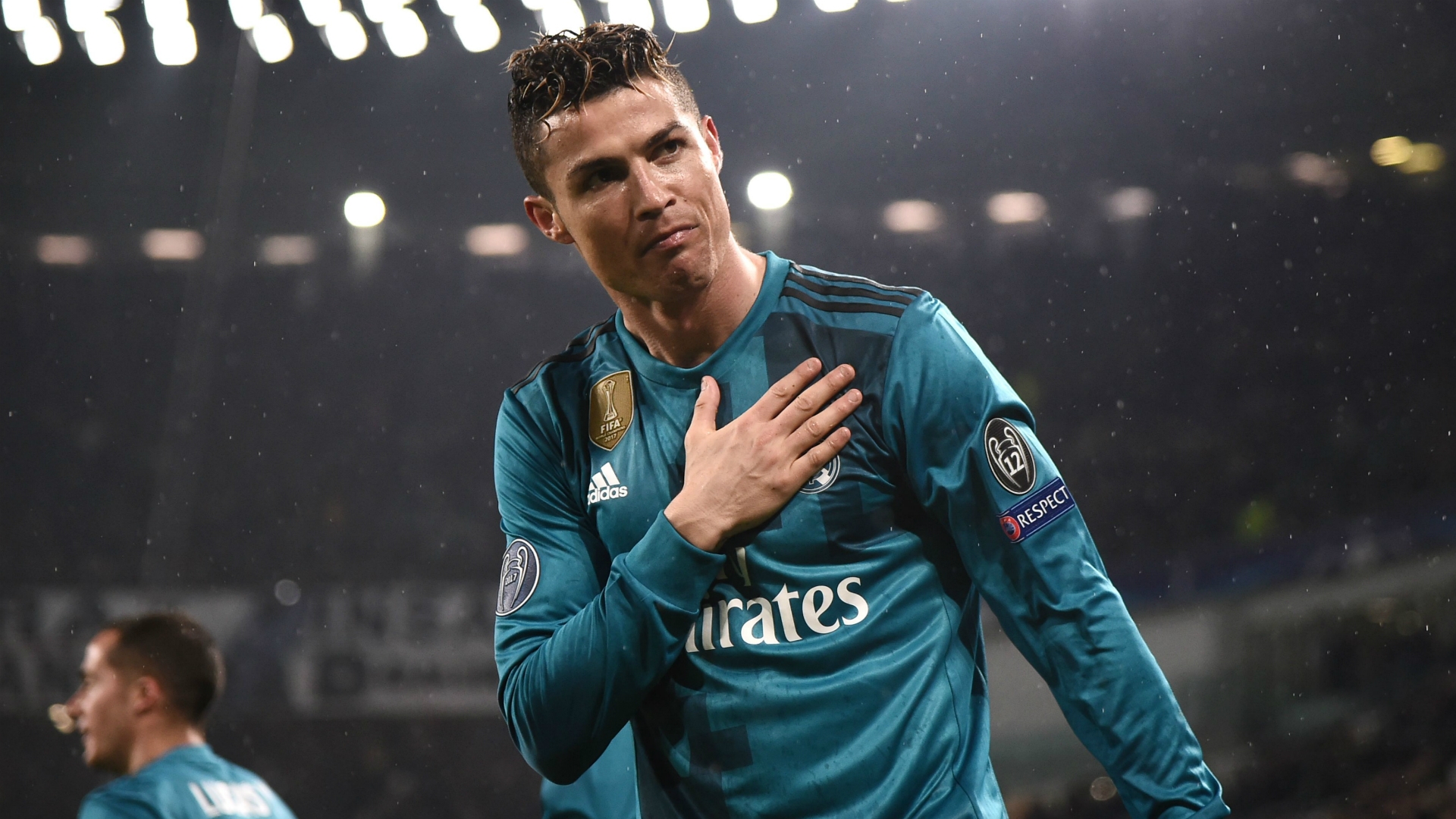 There is no stopping Cristiano Ronaldo in Europe. In the lead-up to Real Madrid's Champions League quarter-final first leg away to Juventus, Gianluigi Buffon called the 33-year-old an "assassin". And that description proved prescient as he shot down the Italians' dreams once again.
Last season it was in Cardiff. Madrid met Juve in the final of the competition and Ronaldo registered twice on the night in a comprehensive 4-1 win which gave Real their 12th European Cup, leaving Buffon without the medal he so craves at the twilight of a wonderful career.
That double in the Welsh capital saw the five-time Ballon d'Or winner make it 10 goals from the quarter-finals onwards after something of a dry run earlier in the competition. The Portuguese produced the goods when it mattered most – and now he is back doing more of the same.
"He is lethal, everything he does is at 100 per cent and in front of the goal he is an assassin," Buffon said a few days before the game, last season's meeting in Cardiff still a painful memory for the 40-year-old goalkeeper.
Ronaldo was at the forefront on Tuesday as Isco returned to the line-up, Real boss Zinedine Zidane picking exactly the same starting XI for this match in Turin as he had in last season's showpiece in Wales.
Zidane appeared in two Champions League finals for Juventus as a player, but was on the losing side both times and only went on to win the competition after he moved to Real in the summer of 2001.
In Ronaldo, he has a player who comes alive in this tournament. Real Madrid are the most successful club in the history of the European Cup and Ronaldo is the competition's all-time leading scorer. It is, indeed, a lethal combination.
And it took the Portuguese just three minutes to make his mark, beating Buffon with a smart finish after a pass from Isco. Juve, two up against Tottenham within nine minutes in the last 16, had suffered the worst possible start.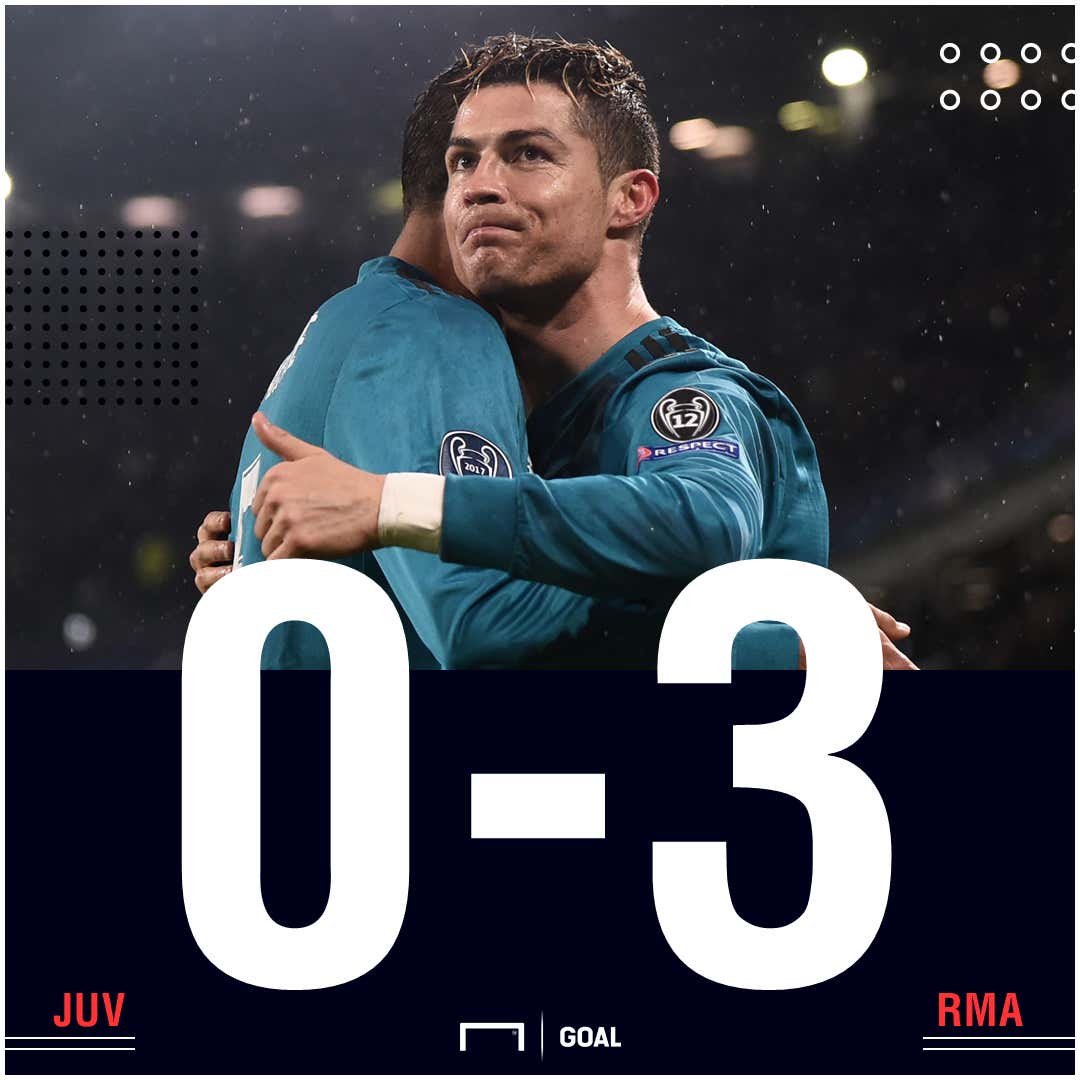 It was widely considered that Juventus won through against Spurs thanks to their greater experience in Europe. Having ceded much of the play and the possession to Tottenham, the Italians hit twice in quick succession to turn the tie around in London following a 2-2 draw in Turin.
But, if there is one team that cannot be intimidated in Europe, it is Real, and a wonderful overhead kick from Ronaldo after 64 minutes killed off Juve's hopes, leaving the Italian fans to applaud in the rain. Their team's hopes were shot down in an instant, but at least it was a beautiful way to go.
"I'm like everyone, I'm the Real Madrid coach, but I love football, it's a natural gesture to take my hands in," Zidane said of his reaction to Ronaldo's second. "I'm very happy for what he did, he's a different player because he does this kind of thing. I'm happy for him, and we have to be happy to have him on our team."
For Ronaldo, who came into this match with 23 goals in his last 11 appearances, that was his 59th strike in the Champions League knockout stages. He cannot stop scoring in Europe and, after Paulo Dybala was sent off and Marcelo made it 3-0, this tie is now all but over.
'Assassin' Ronaldo has killed off Juve and will be baying for more blood as Madrid seek an unprecedented third trophy in a row. Their chances of achieving it are very much alive.