Arsenal wasters: Emery inherits unwanted finishing fault from Wenger era
"Are you Wenger in disguise!?"
It is safe to assume that is not a chant Unai Emery was hoping to hear ring out around him just two games into his Arsenal reign, but the Spaniard has been handed a baptism of fire in north London.
Fixture list compilers have done him few favours, with his Premier League teeth having been cut against reigning champions Manchester City and 2016-17 winners Chelsea.
Even the most seasoned of campaigners would have been left fearing the worst if handed such challenges so early in the season, so an English top-flight rookie can be forgiven for having thrashed around a little in the deep end.
Emery's reign is not going to be defined by two games which have delivered no points – the club's worst start in 26 years – but he is already facing the kind of questions he would have hoped to avoid for at least a few months.
Given how long and loud certain sections of the Arsenal support called for Arsene Wenger to be removed from his post, rival supporters were never going to give them much leeway.
As a result, Chelsea fans took great pleasure in mocking a local rival during a London derby at Stamford Bridge on Saturday.
In truth, they were a little fortunate to be left celebrating a home win, with the Blues having surrendered a two-goal lead prior to snatching an 81st-minute winner.
Arsenal left the door open for Maurizio Sarri's side to sneak through, and that invitation was duly accepted.
However, the Gunners really should have had safety locks in place long before Marcos Alonso swept home from close range, with costly misses from senior professionals coming back to haunt them.
Pierre-Emerick Aubameyang and Henrikh Mkhitaryan were the main culprits in west London, with the former conceding afterwards that he "must be better".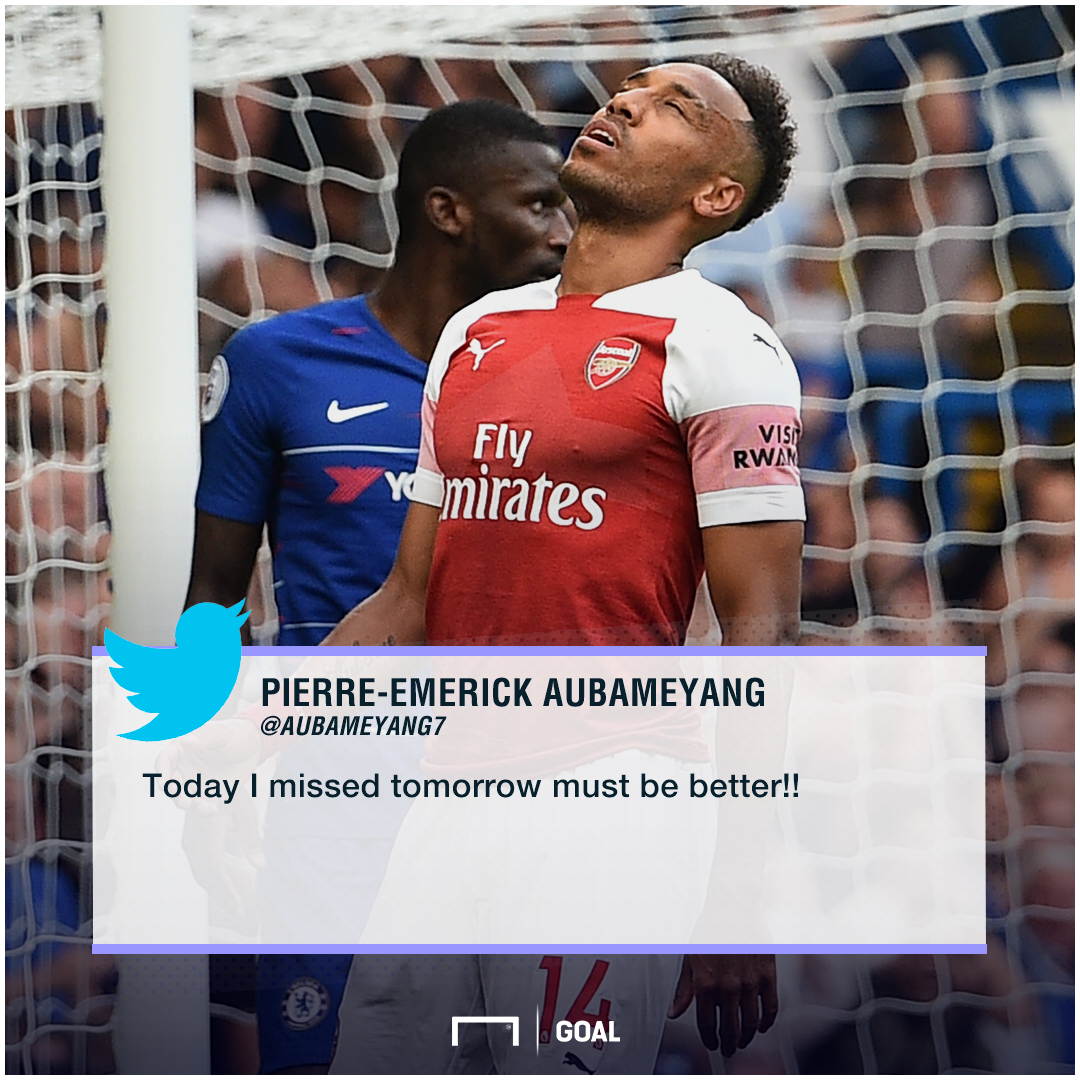 Emery also acknowledged that his side were being forced to hobble their way back across the capital after shooting themselves in the foot.
He said: "We want to win. This is always the way but it is clear that defensively we suffered three goals but also we had chances to do more goals. I think the result is 3-2 but we also think we did [have] chances to score more.
"In the first half, we are creating chances to score, and for that I am happy, I am in the match thinking we are well on the pitch.
"We had opportunities but didn't take them, they did take them. That is why the result is 3-2."
Unfortunately for Emery, profligacy is nothing new for Arsenal and is, in fact, an unfortunate fault that he appears to have inherited from his predecessor.
Over the course of the last five seasons – stretching back to the start of the 2013-14 campaign – no side in the Premier League has seen more "big chances" pass them by than the Gunners.
Within 192 games in that period, 273 gilt-edged chances have come and gone for a team that knows converting just a handful of those opportunities could have been the difference between Champions League football and Thursday night outings in the Europa League.
| TEAM | BIG CHANCES MISSED | BIG CHANCE CONVERSION |
| --- | --- | --- |
| ARSENAL | 273 | 41.54% |
| MANCHESTER CITY | 269 | 48.37% |
| TOTTENHAM | 248 | 43.51% |
| LIVERPOOL | 234 | 46.82% |
| MANCHESTER UNITED | 202 | 45.41% |
| SOUTHAMPTON | 197 | 38.24% |
| CHELSEA | 196 | 47.87% |
| STOKE | 174 | 39.37% |
| EVERTON | 173 | 46.77% |
| CRYSTAL PALACE | 172 | 41.5% |
An inability to make the most of said openings means that Arsenal sit 16th on the top-flight chart when it comes to big chance conversion (at 41.54 per cent) – with "big six" rivals Manchester City (1st), Chelsea (2nd), Liverpool (5th), Manchester United (7th) and Tottenham (9th) all showing them how it should be done.
Worryingly for Emery, having witnessed the above trend continue under his guidance, the Gunners also have a tendency to fluff their lines on the big occasion, with United, Chelsea and City all sitting inside their top 10 of favoured opponents to let off the hook – with their shot conversion rate also dipping in pivotal clashes.
Taking all of that into account, a shaky start to the 2018-19 campaign may not be a case of Emery being "Wenger in disguise" and more a case of "same old Arsenal".