Argentina's Neymar & the stars Sampaoli should look at for his first squad
Last Updated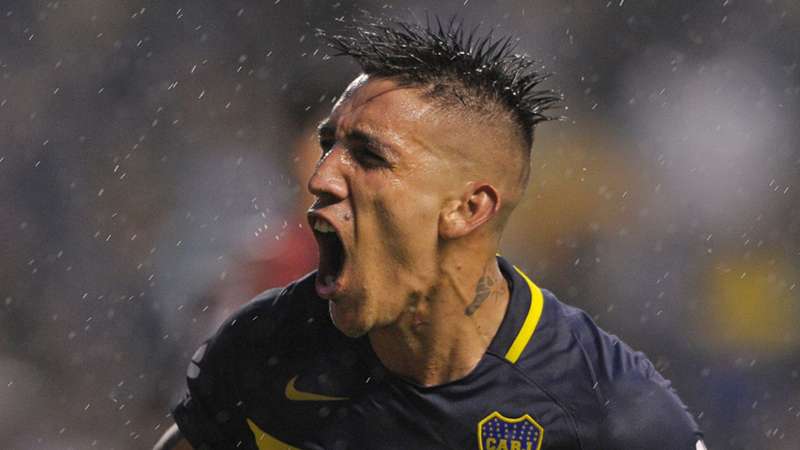 Getty Images
---

COMMENT
---
While Jorge Sampaoli is yet to be announced as the next Argentina coach, it appears to be only a matter of time before he takes the mantle left by the sacked Edgardo Bauza. The current Sevilla man has a big challenge on his hands: make sure the Albiceleste qualify for next year's World Cup in Russia.
When Sampaoli does take the reins, he will have the responsibility of renewing a squad that has remained essentially unchanged for almost six years. Luckily for the incoming coach, he has plenty of talent to call on; not just in the top European leagues, but also in the hectic Primera Division itself.
With some of the country's biggest sides locking horns at the weekend in a round dedicated to derbies, here are five players Sampaoli should be looking at extremely carefully...
---
RICARDO CENTURION
---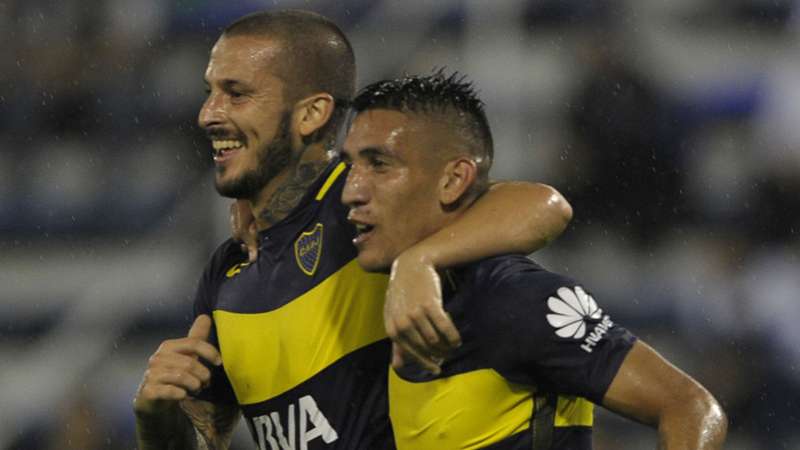 Daring, dangerous and supremely talented with the ball at his feet, it is no wonder that Boca Juniors' anointed successor to Carlos Tevez more immediately brings to mind Barcelona wizard Neymar. The 24-year-old has a chequered past but finally seems to have found his place at the Bombonera with a series of outrageous performances to help keep the Xeneize at the top of the table.
Neymar threatens to leave Barca over Unzue
All eyes will be on Centurion on Sunday in the Superclasico, and while Sampaoli will be hard pushed to tune in just minutes after Sevilla's clash with Real Madrid at the Santiago Bernabeu, he will surely be following the game with more than a keen interest.
Sampaoli is a confirmed admirer of the 'Argentine Neymar', who gives him a legitimate alternative to Angel Di Maria as the left-sided component of a forward trident, with Lionel Messi reprising his Barca role on the other flank.
---
GUSTAVO BOU
---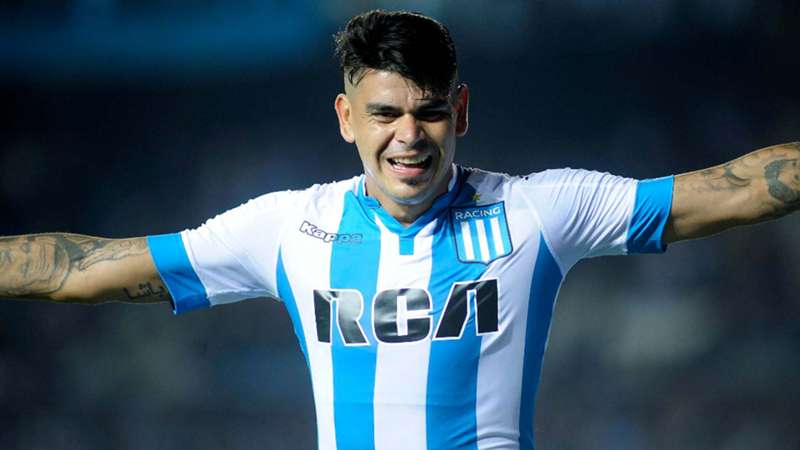 Bou and Centurion were team-mates in Racing Club's successful 2014 Primera Division campaign, the former striking up a lethal partnership with the veteran Diego Milito to deliver the side's first title in 13 years.
Since then the former River Plate trainee has gone from strength to strength, and his consistently excellent form over the past three years means he deserves a maiden shot with the national team.
Mahrez penalty divides football fans
Blessed with a strength and direct style that leaves defenders flailing launching off his favoured left flank, Bou, 27, has long been recognised as one of the Primera's deadliest strikers.
Sunday sees him team up with another Academia legend, Lisandro Lopez, in their bid to down Independiente in the Clasico de Avellaneda, and with Marcos Acuna having already broken into the Argentina squad, Sampaoli could do a lot worse than the man who has smashed six goals in eight Primera games so far in 2017.
---
LEONEL DI PLACIDO
---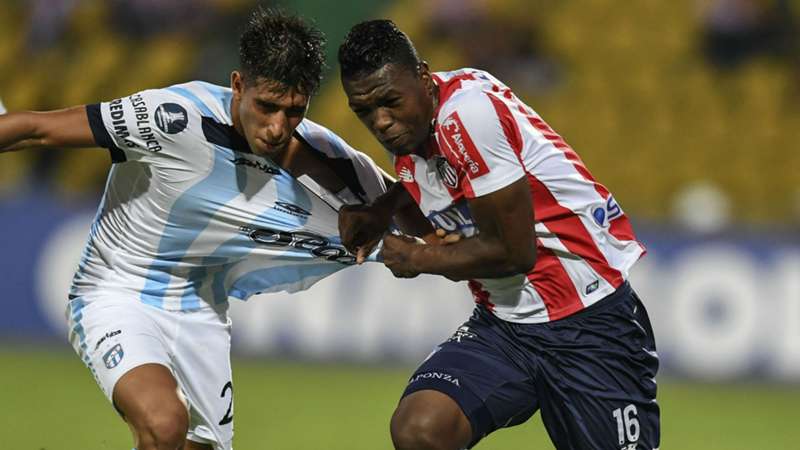 The defence has long been a problem area for Argentina, particularly out wide. That issue has only deepened as Pablo Zabaleta has seen his form drop off alarmingly, with few pretenders coming through the ranks to challenge the 32-year-old Manchester City man. In Leonel Di Placido, however, Sampaoli might just have the solution hidden away in the northern city of Tucuman.
The Buenos Aires native, formerly of All Boys, is that rarest of beasts: an Argentine full-back who attacks with the energy and skill of a Dani Alves or Marcelo.
Pep better have a good replacement for Aguero!
Atletico Tucuman's right back is an undisputed starter for the club at the tender age of 23, and his pace and potency down the wing marks him out as a real prospect in a position where few clubs boast game-changing talent.
Boca have already made clear their interest for Di Placido, and while an Argentina call-up in the next international break might just be too soon for the youngster, it will surely not be long before Sampaoli tries him out bombing down the right side of defence.
---
IGNACIO FERNANDEZ
---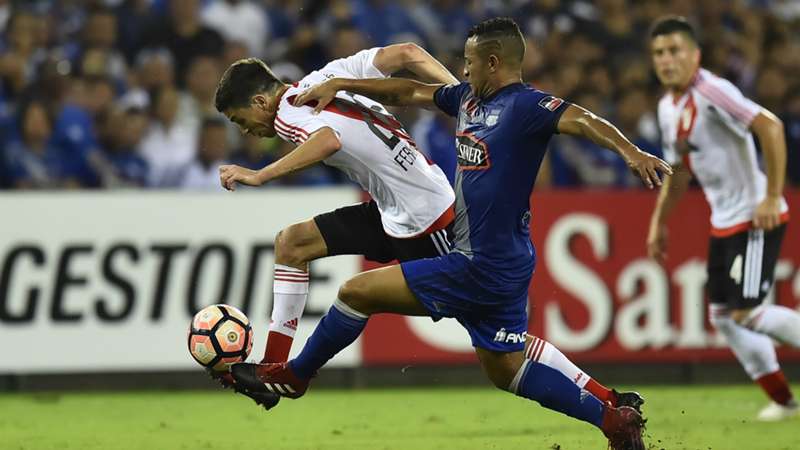 Of all the intriguing clashes that the Superclasico promises to throw up, the battle in the middle of the pitch in the Bombonera will be one of the most crucial. On Boca's side stands the experienced master Fernando Gago, finally back from injury. River will field Ignacio Fernandez, their own midfield general who can play himself into Sampaoli's plans should he get the better of the former Real Madrid man.
Well done, Chelsea, but you had it easy!
At 27, late bloomer Nacho still has his best years ahead of him, and has become a key piece of the River starting line-up since moving from Gimnasia in 2016. Celta coach Eduardo Berizzo is a confirmed admirer of the mobile midfielder, who works box-to-box with an impressive motor.
With Javier Mascherano looking more and more unsuited to the holding role in the Albiceleste line-up, Sampaoli should look at his former stamping ground of River for fresh blood in the Argentina engine room.
---
NICOLAS TAGLIAFICO
---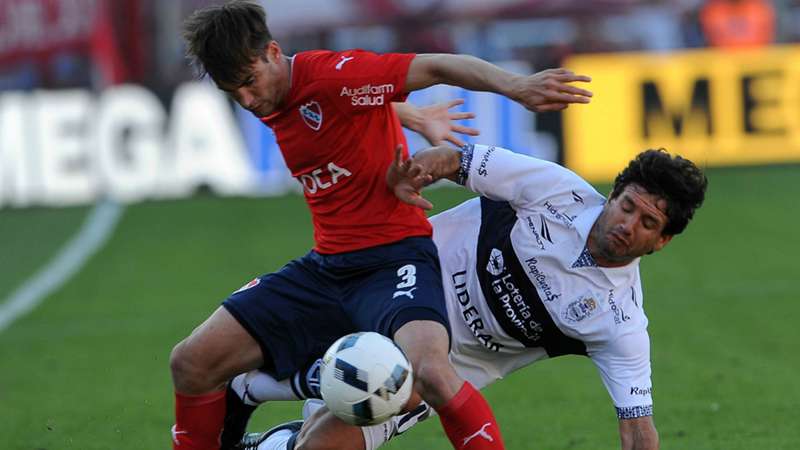 If Di Placido represents a strong option for the prospective new Argentina coach to consider on the right side of defence, the left could be covered with a cursory look at Sunday's derby in Avellaneda.
Nicolas Tagliafico was consistently ignored by Edgardo Bauza for his national team squads in favour of Marcos Rojo and Emmanuel Mas, but having played for Argentina at Under-15, 17 and 20 levels, Independiente's mobile full-back is ready to step up to the seniors.
RUMOURS: Pepe set for Inter switch
Experienced beyond his 24 years, Tagliafico saw his development held back briefly by a curious move to Real Murcia as he was breaking through at Banfield. Now back in Argentina with the Rojo, however, he is taking centre stage in a dynamic, goal-happy team that promises to make the Clasico de Avellaneda a game to remember this weekend.
Tagliafico shines in both attack and defence, making him a logical choice for Sampaoli as he waits for that long-overdue first call-up.