Ancelotti has taken Pep's team backwards - eliminated Bayern now need massive rebuild operation

Peter Staunton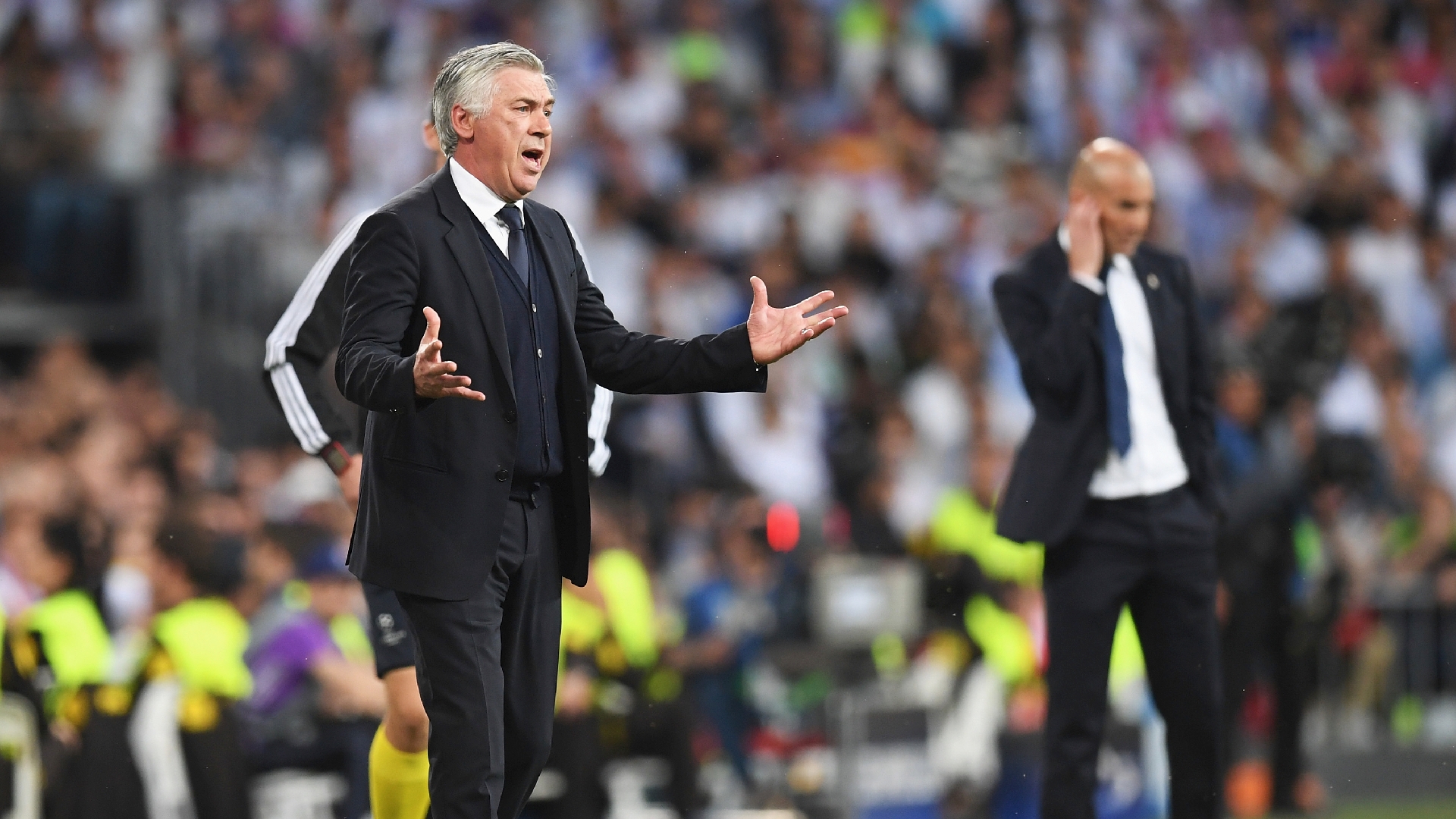 Getty
---
COMMENT
---
Bayern Munich have taken no steps forward and one step back. Pep Guardiola oversaw three Bundesliga title wins and three runs to the Champions League semi-finals in his three seasons at the Allianz Arena. Carlo Ancelotti is well on the way towards capturing the domestic crown amid no great competition but has been powerless to prevent the German record champions slumping out of Europe at the quarter-final stage.
Bayern: Crazy Pogba deals are finished
The loss of Tuesday goalscorer Robert Lewandowski from the first leg against Real Madrid hampered the side, no doubt, but the evidence of Bayern's diminishment does not lie in these defeats alone. The players have plainly not been as skilful or hungry this season under Ancelotti. There have been too many coasters in the team; too many times they have delivered disjointed collective performances and it is no great surprise that they regressed in Europe.
Staleness is somewhat masked in the Bundesliga where Bayern usually win no matter the opposition. It is a relatively weak league for a club of Bayern's standards and they themselves have played a part in weakening it. They subdue their rivals – through the signings of players like Manuel Neuer, Mats Hummels and Lewandowski – and then play against a depleted opposition with an ever-stronger domestic squad. They grow more powerful at the expense of German football as a whole.
Hoffenheim are the latest team to get close to Bayern and two of their best players – Niklas Sule and Sebastian Rudy - are off to the Allianz this summer.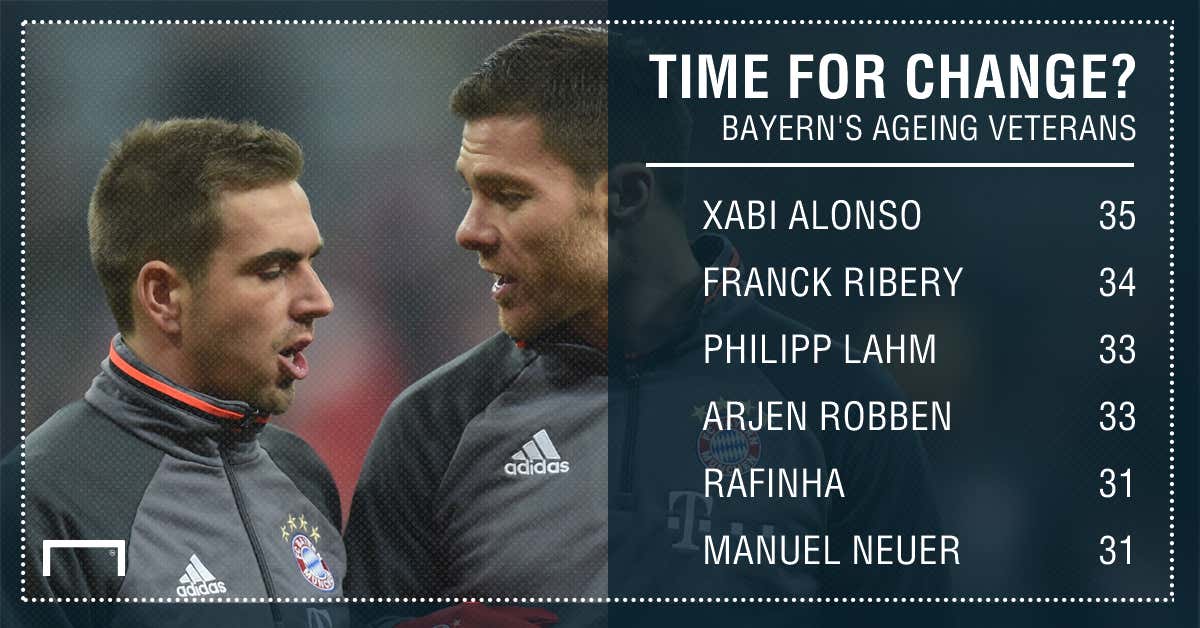 Bayern have let the grass grow under their star performers. There is no question that the likes of Philipp Lahm and Arjen Robben are among the club's greatest-ever but their continued presence in the line-up is indicative of Bayern's sins of complacency.
One of the most difficult aspects of building and sustaining a legacy through the seasons is replenishing the playing side. The time for rebuilding is not when the team is at its weakest; it's when it's at its strongest. What must take place now is the clear-out that Bayern hoped they'd never have to undertake.
The difficult option would have been to get rid of Lahm, Robben and co a lot sooner - especially after leading the team to the 2013 treble. Everyone's time comes and the important part of management is recognising that moment and counteracting it.
The case of Lahm is particularly illustrative. He is club captain and has been a world-class performer for a decade but should have been dropped this season for Joshua Kimmich - his perfect replacement-in-waiting.
Essien and Cole could go to jail
The 22-year-old has been unhappy about the number of games he's played as a starter this season and rightly so. If Kimmich isn't blooded then he's never going to be able to prove himself.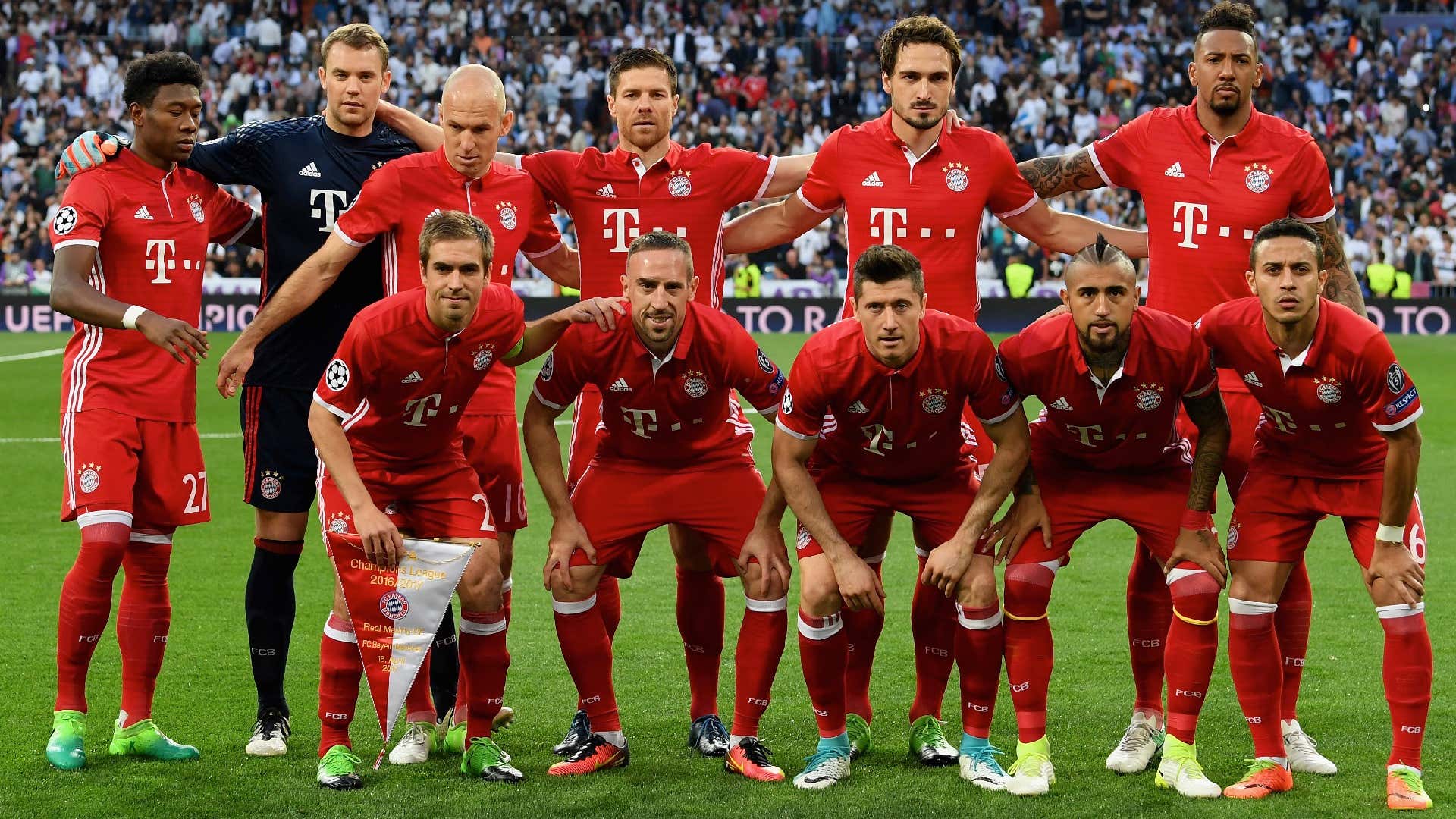 Lahm, Bastian Schweinsteiger and Thomas Muller would never have become the players they grew into had they not been given their opportunities while young. It's what makes champions but an element of conservatism has crept into Bayern in that respect. Similar situations have developed up front where Robben and Ribery have regularly been keeping Douglas Costa out of the line-up.
Ancelotti has shown no great inclination to move Bayern from one generation to the next; he is the coach hired to keep them on top and he has attempted to do so using older players he thinks he can trust. However, easing out the veterans at the correct pace would help Bayern in the long run and work against the perception that the Allianz has turned into an old boy's club.
They have the oldest squad by average age in the Bundesliga at 28. Against Dortmund earlier this month they fielded the second-oldest XI in the league this season – second only to the Darmstadt team which beat Dortmund in February.
Lahm (33), Robben (33), Franck Ribery (34) and Xabi Alonso (35) all helped to push the average age in that side up past the 30 mark. Had Neuer (31) been fit he would have played instead of Sven Ulreich (28) in goal. That one alteration would have made it the oldest team in the division this season.
Moreover, they have used the fewest players in the Bundesliga – just 21 in all - meaning that they are continually relying on the same old faces week after week. Three of their regulars – Alonso, Lahm and Ribery – are among the oldest outfield performers in the entire league.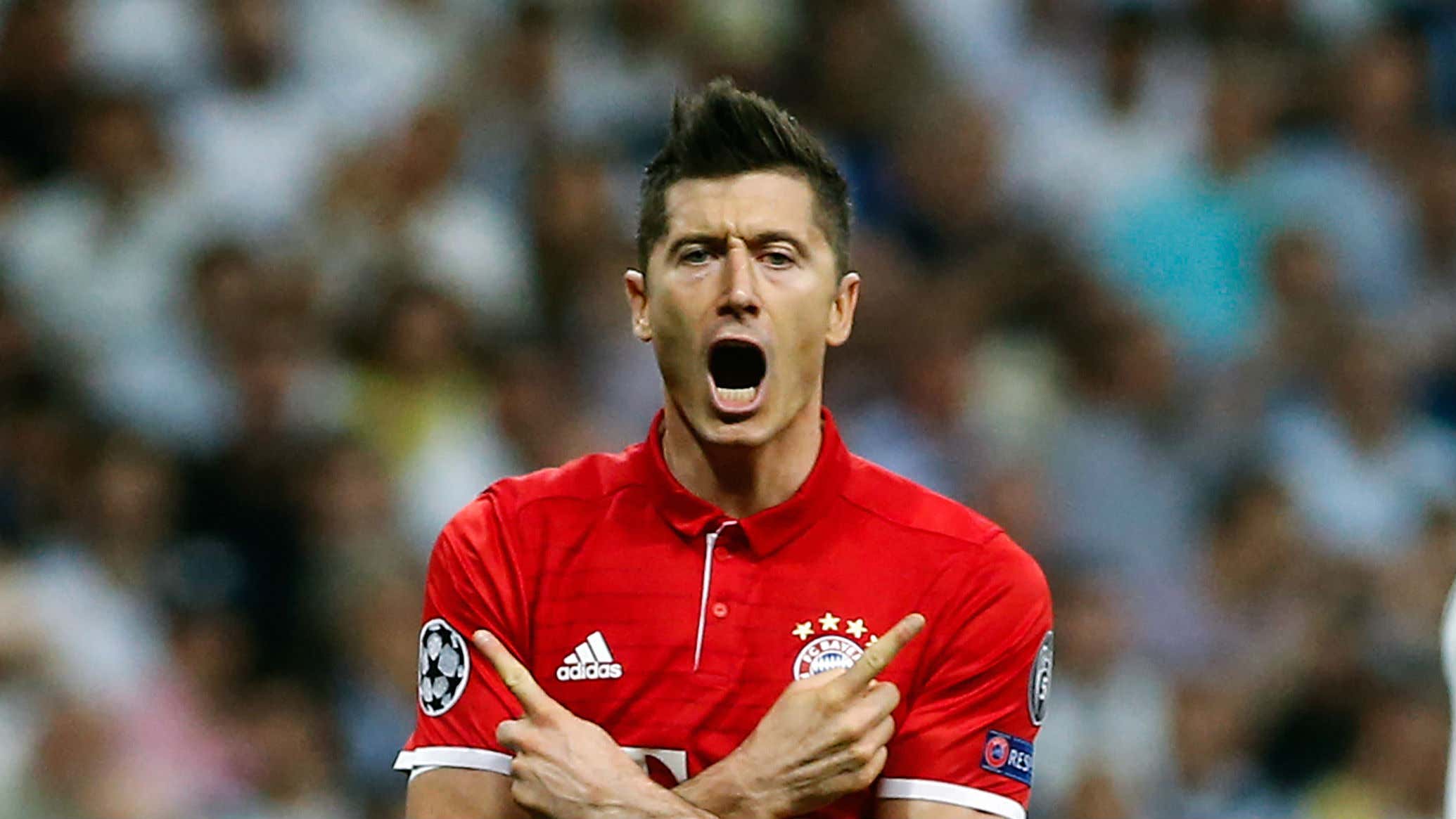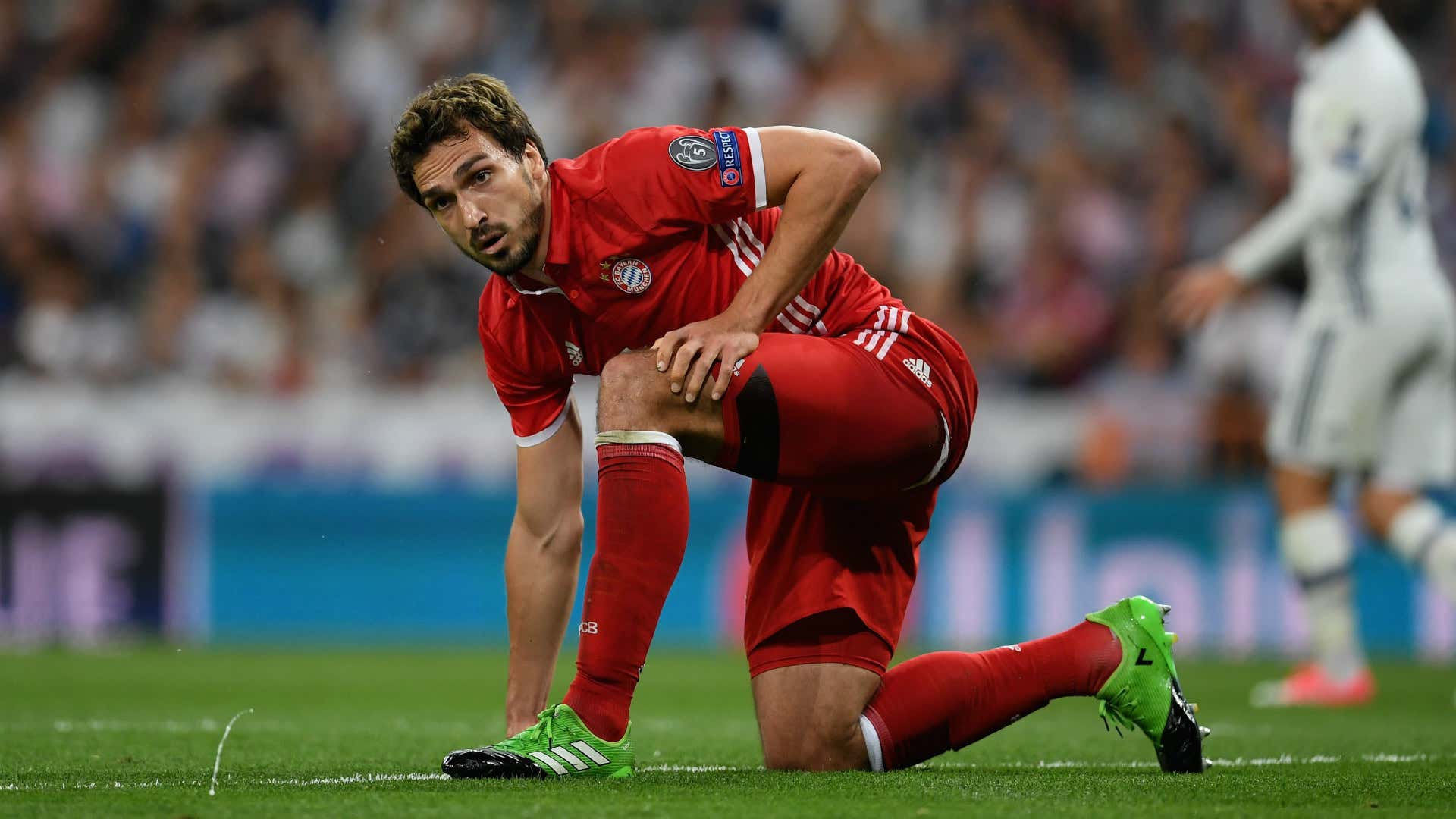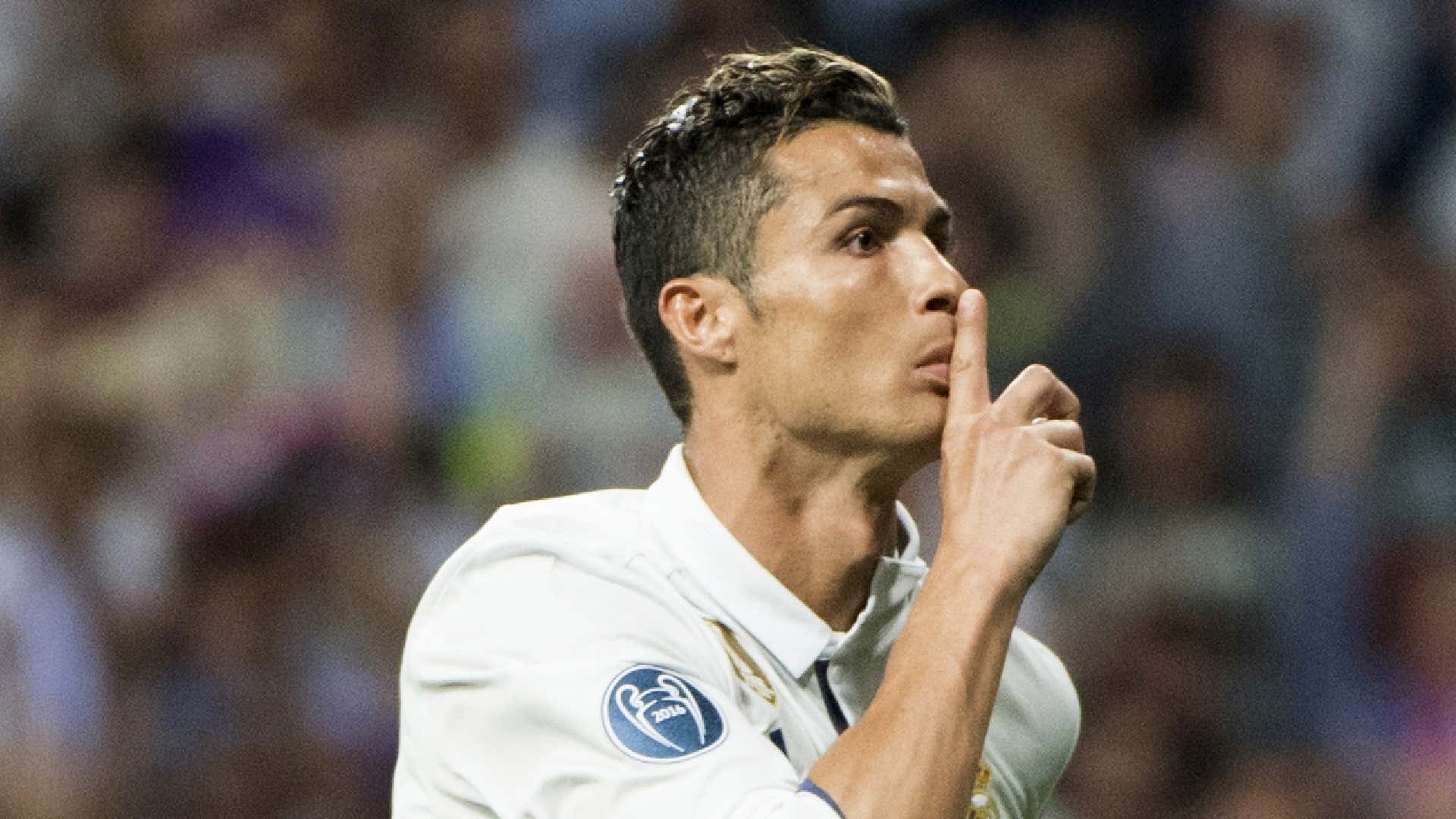 Bayern's Champions League-winning core is still strong but that victory is four years ago now. It is beyond time to move on and this failure should instigate great change. This Bayern group might insist they haven't taken their foot off the gas but they do not appear to be possessed of the same desire that made them champions.
Lahm, Ribery, Muller, Robben, Neuer, David Alaba, Rafinha and Jerome Boateng – all Champions League winners in 2013 - have been playing first-team football there for more than five seasons. They have grown old together.
Lahm, Alonso and third-choice goalkeeper Tom Starke will leave this summer (the first two are retiring) and that should help to bring the average age down but Bayern are stuck, contract-wise, with Robben, Ribery and Rafinha for another season beyond that. The core of the squad - Lewandowski, Muller, Neuer, Boateng, Alaba, Hummels, Javi Martinez and Renato Sanches - are all signed up until 2021 but the indications are that quite a few of those will be past their best.
It's one thing signing up talent to reward it and ensure it's protected against being picked off from elsewhere but the flip side of that is having aging players on long, expensive contracts with no guarantees about their rate of decline.
All those guys except Alaba and Sanches will be well into their thirties by the time 2021 come around and we see now what happens when the core ages together. Bayern have been too loyal and are paying the price.