VIDEO: NFL player does soccer-style celebration in London
Goal
Oct 29, 2017 21:29 UTC +00:00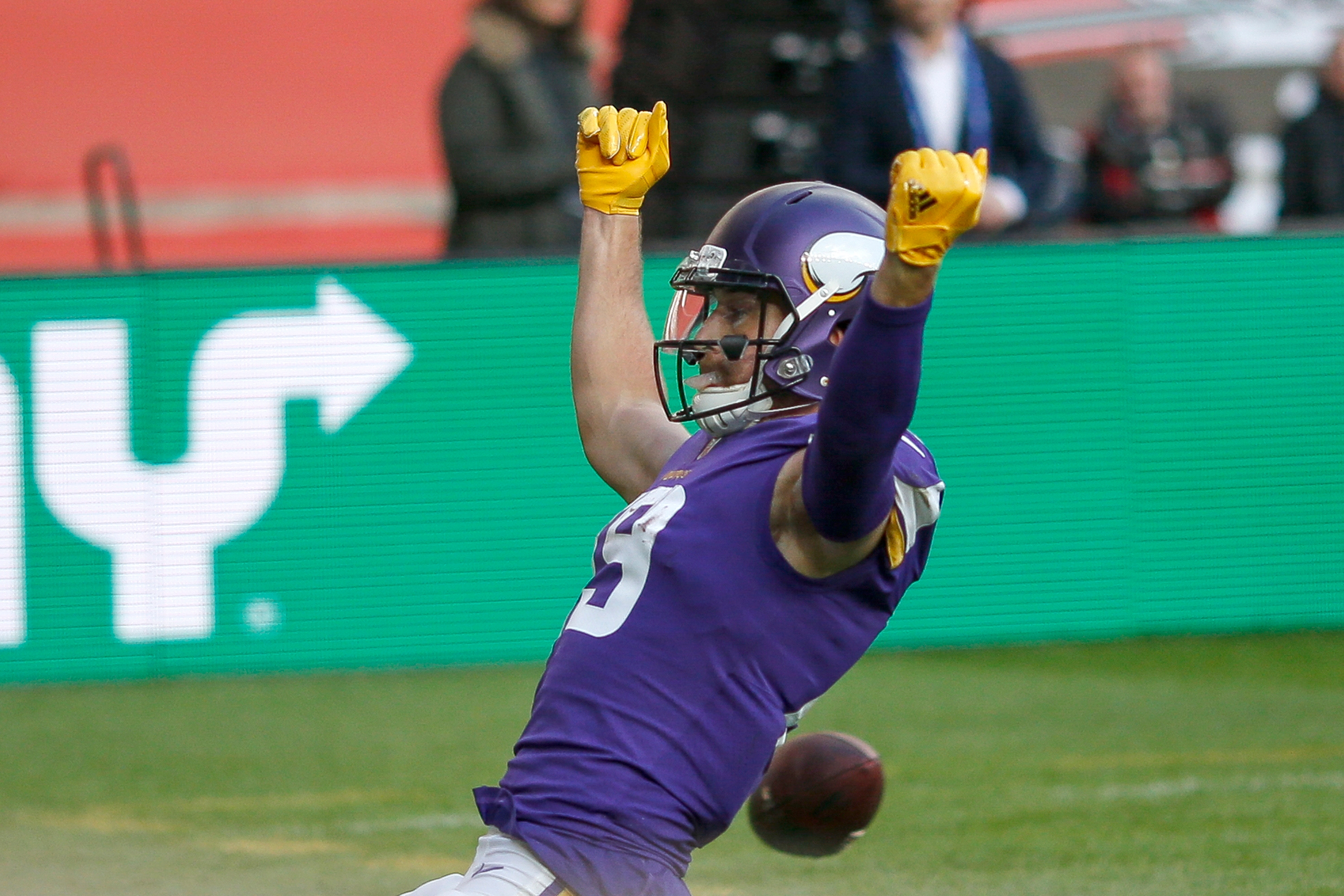 Minnesota Vikings wide receiver Adam Thielen took full advantage of scoring a touchdown in England on Sunday, showing off his best Premier League-esque knee slide.
Thielen caught an 18-yard touchdown in the second quarter against the Cleveland Browns at Twickenham Stadium in London.
In a nod to the host nation's most popular sport, Thielen celebrated his touchdown more like he had just curled home a strike into the top corner than he had caught a pass in the end zone.
Naturally, Thielen was also named man of the match for his performance against Cleveland — an honor not typically awarded for NFL games.
The Vikings would go on to win the game 33-16 in front of a crowd of 74,237 — the highest attendance of the three NFL games held thus far at Twickenham.