Premier League
'Always nice to see a few familiar faces' - Rooney trolls Man City fans after goal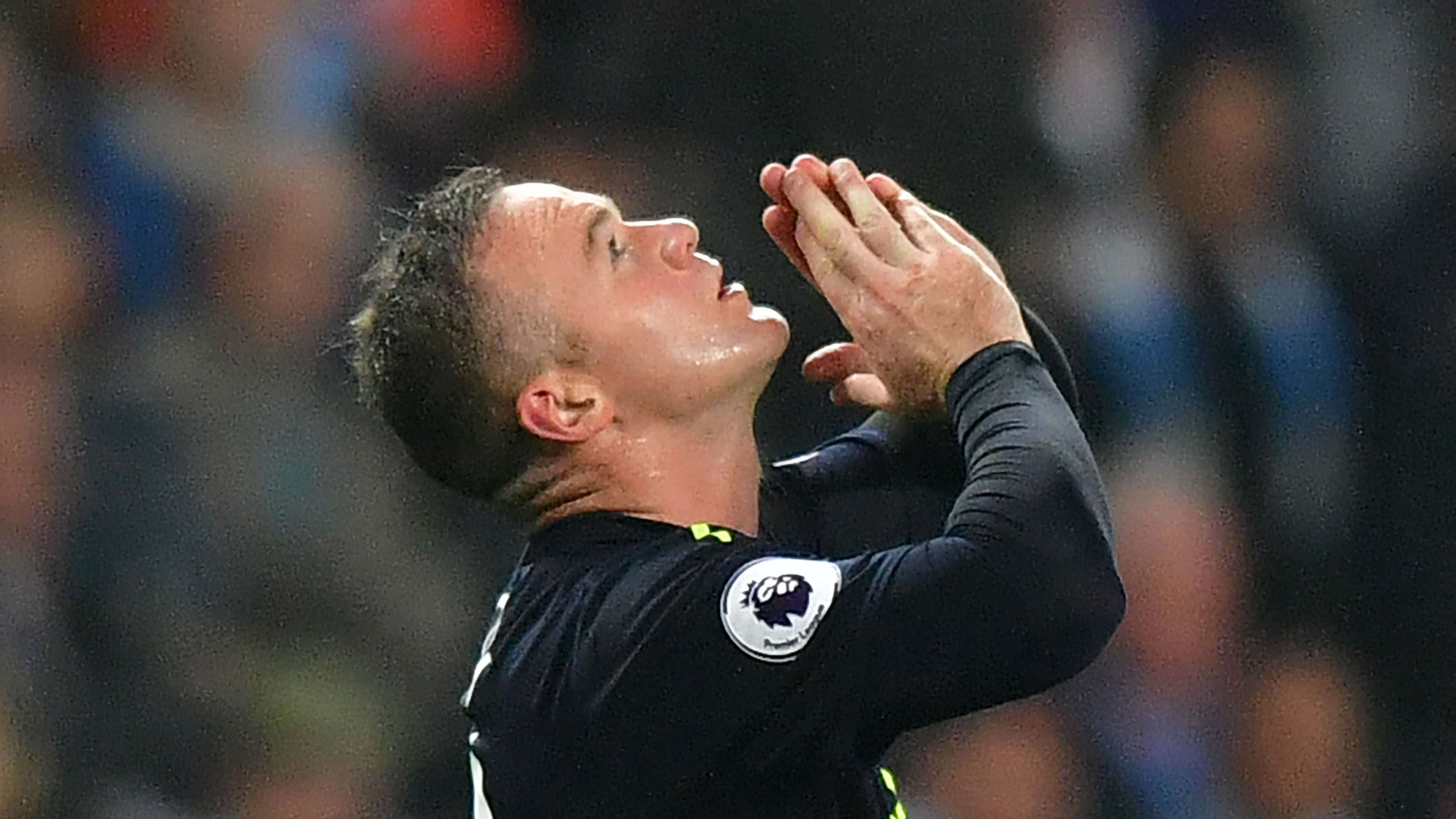 Wayne Rooney not only proved he has not lost his touch on the pitch on Monday, but that his game on social media is also pretty sharp!
The Everton striker continued his revival since moving from Manchester United with the opening goal in a 1-1 draw with Manchester City.
Rooney 16/5 to score vs Chelsea
It was the former United captain's 200th goal in the Premier League, a mark only Alan Shearer has reached in the revamped top flight since 1992-93.
The goal also silenced the City support, a fact that did not escape Rooney's attention once the game had finished.
Always nice to see a few familiar faces pic.twitter.com/pr15fYfG7q

— Wayne Rooney (@WayneRooney) 21 de agosto de 2017
"Always nice to see a few familiar faces," he wrote on Twitter, accompanied by a picture of more than a few Citizens staring in disbelief with heads in hands.
Predictably enough the tweet was lapped up by the United faithful, who remember Rooney fondly from a glittering decade at Old Trafford.
Kill em https://t.co/3nEkBGQEpp

— King (@MiraIIas) 21 de agosto de 2017
21 de agosto de 2017
HAHAHAHAHAHA YESSSSSS WAZZA

— Umar (@HeroicMartial) 21 de agosto de 2017
And it looks like the forward will not be losing his cult status in Manchester any time soon — at least, not in the red half!