A summer move to MLS? Ex-Man Utd hitman Chicharito still a star at the highest level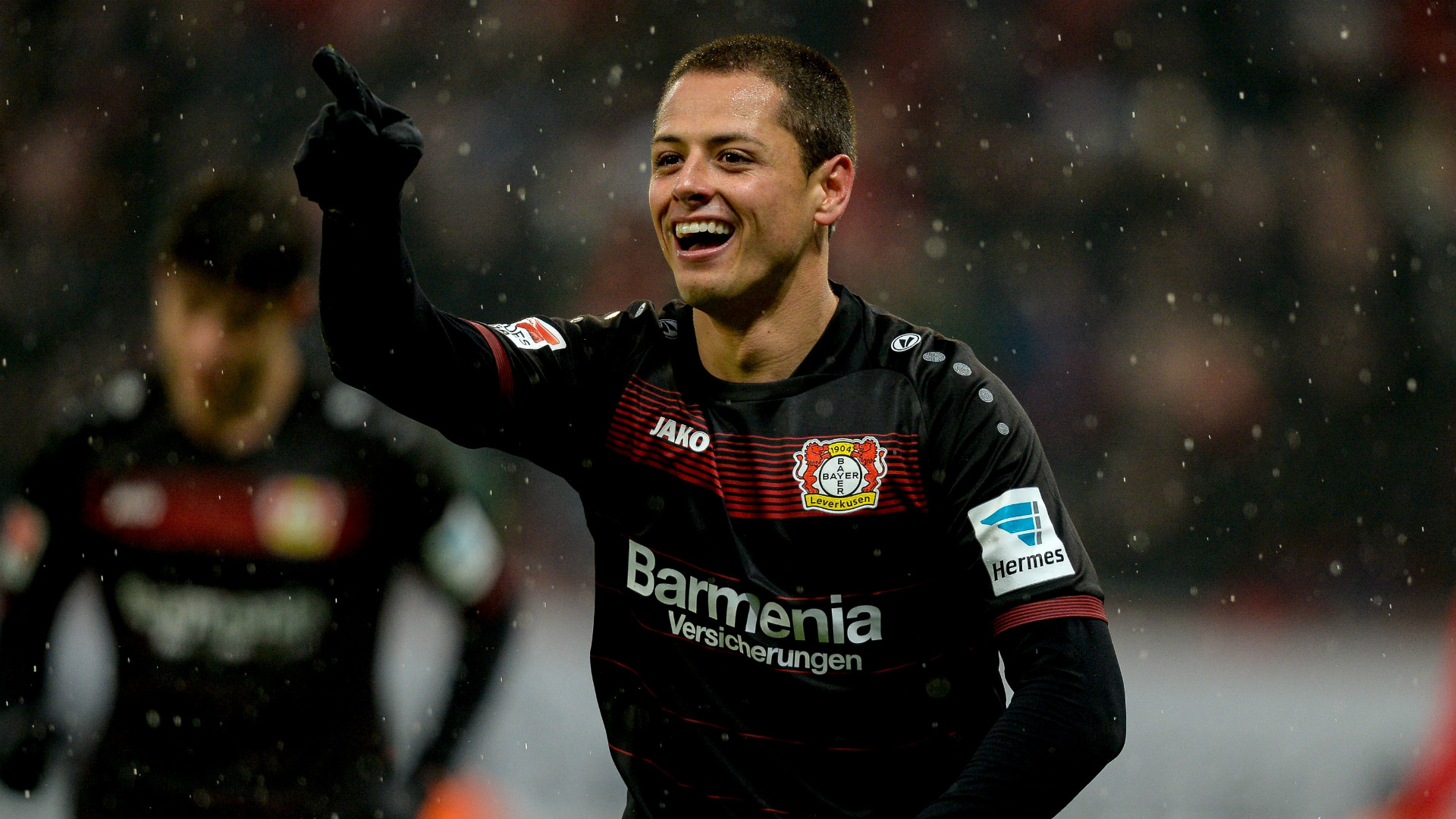 Getty Images
---
COMMENT
---
Everywhere he has gone, Javier Hernandez has been overlooked and underappreciated. No matter which club he lined out for, Chicharito never received the credit he deserved.
Friday was the perfect summation of his career so far. His double highlighted exactly the qualities the Mexico international has in front of the target. But despite scoring the goals that sealed Bayer Leverkusen's win over Augsburg, someone else received the spotlight.
Pep names the 'best coach in the world'
While Chicharito netted his ninth and 10th goals of the season, Karim Bellarabi netted his first league goal in 10 months, so took all the plaudits. The German midfielder had the easiest of tap-ins to open the scoring, registering the 50,000th goal in Bundesliga history to make all the headlines.
Hernandez's double was an afterthought, with the 28-year-old's supreme goalscoring ability taken for granted, just like it was at Manchester United and Real Madrid.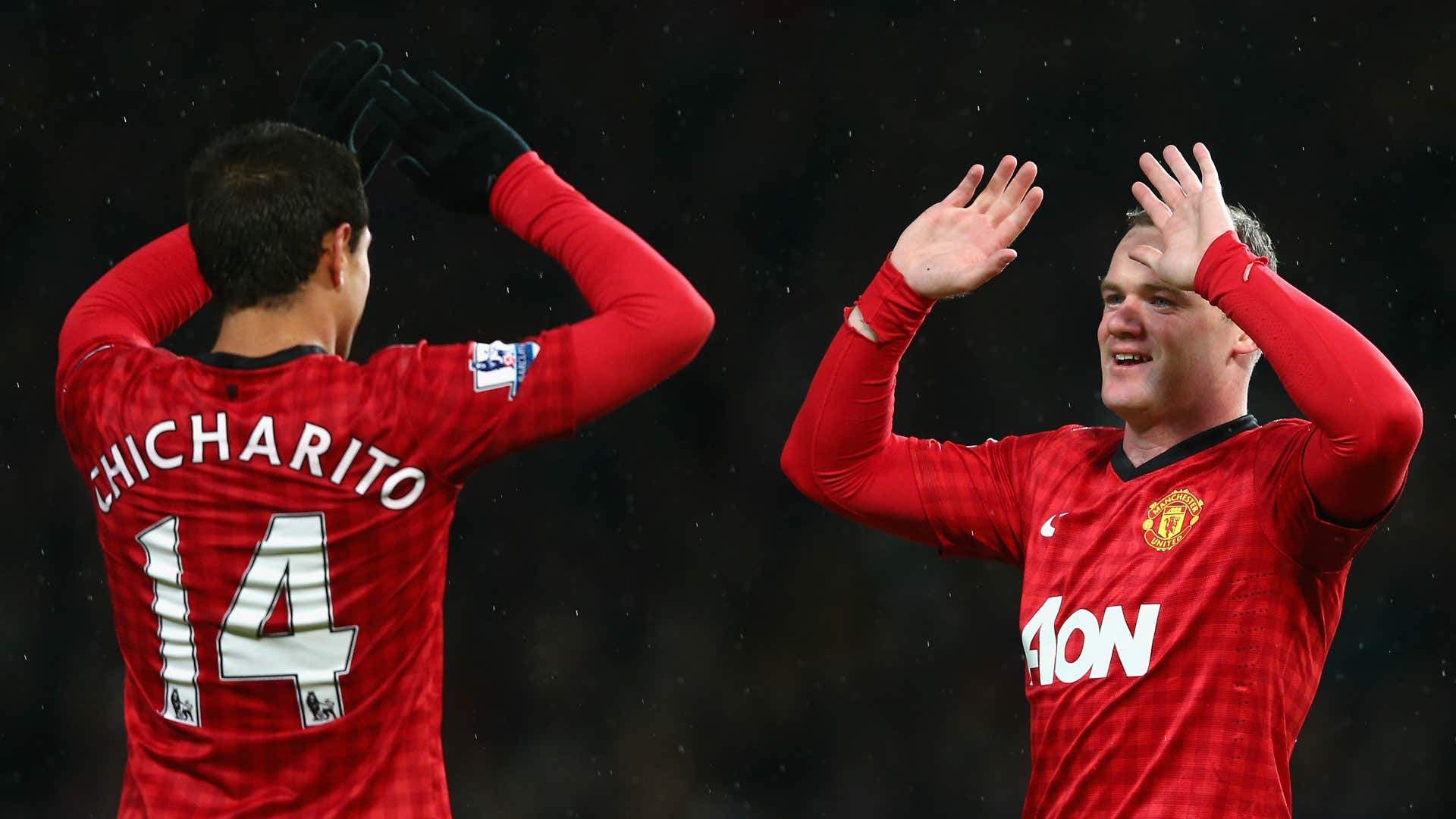 At Old Trafford, Chicharito began life with three 10-goal seasons in the Premier League, but was overshadowed by Dimitar Berbatov, Wayne Rooney and Robin van Persie in attack under Alex Ferguson.
Similarly, his loan spell at Real Madrid saw him prove himself in front of goal with nine in all competitions. There, Cristiano Ronaldo took the plaudits.
Neymar to face trial after losing appeal
Chicharito has been a star wherever he has played, right from his early days at Guadalajara in his home country through to his time at Leverkusen. He has been linked with a summer move to Major League Soccer, but is still just 28-years-old and regularly performing at the highest level.
On Tuesday, Leverkusen host Atletico Madrid in the last 16 of the Champions League, another stage where his supreme talents have shone through. Last season, he scored five goals in the competition, including the equaliser against Barcelona, which kept the club in Europe.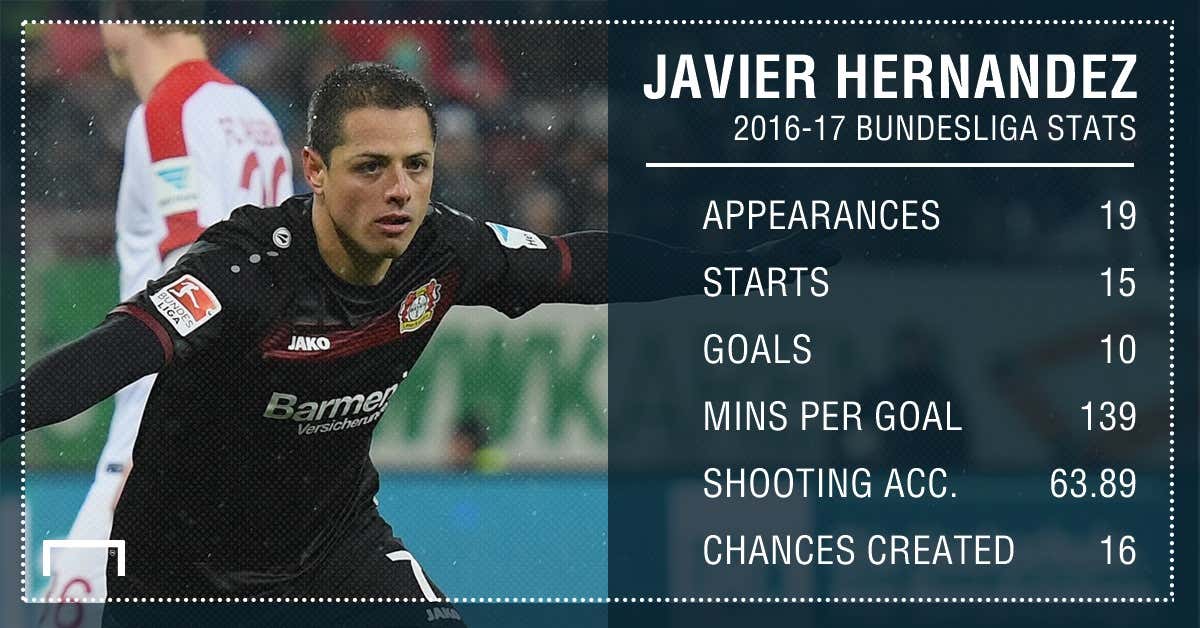 This season, Roger Schmidt's side have been less clinical in front of goal in Europe's premiere club competition, and with Hakan Calhanoglu suspended, will need their attacking talisman to be at his best to overcome Diego Simeone's contenders.
As he helped Leverkusen to Champions League qualification last season, Schmidt praised the Mexican's undoubted talent, indicating what makes Hernandez so lethal up front.
"Chicharito is very important to the team because he's a player with extraordinary ability," Schmidt told the club's official website.
"As an attacker he's very intelligent at getting into position, creating space and freeing up room for his team-mates, but is also always available to receive the ball. On top of that, he has a knack for finding the most dangerous position to score a goal."
'You can't compare City to United or Liverpool'
After a recent barren spell in front of goal, Chicharito has returned to form at exactly the right time for Leverkusen. He has five goals in his last three games for the club, helping improve his scoring ratio to a goal every 139 minutes.
His 10 league goals have come in just 15 starts for the club, meaning he could surpass last season's tally of 17 Bundesliga goals.
Even better would be the winner against Atletico in the Champions League. Perhaps then Hernandez might get the headlines his star quality deserves.