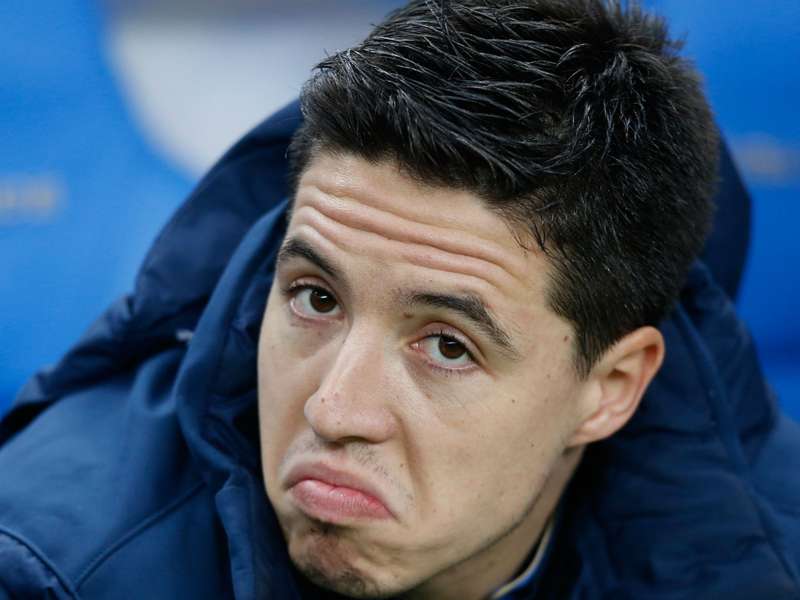 France boss Didier Deschamps has launched a scathing response to Samir Nasri's anger at his World Cup snub, insisting that the Manchester City midfielder ignored his attempts to talk.
The 27-year-old was furious that he was omitted from les Bleus' squad last summer for the World Cup - having been deemed a troublemaker at Euro 2012 - and reacted by turning his back on international football.
Deschamps has broken his silence by claiming Nasri ignored his attempts to open a dialogue a couple of years ago, while suggesting that the former Arsenal attacker is insincere.
"People need to know that, in the autumn of 2012, I decided to call him to discuss stuff with him," he told RMC Sport. "He refused to listen. He did not want to discuss anything.
"I was waiting for him to want to talk, but he did not meet my expectations in sport. Apparently, he says he is happier without the France team. Without him, France are continuing perfectly fine.
"If a person who is an example of sincerity and frankness told me something, I'd consider it, but Nasri is not that type of person."
While Nasri's future for France appears to be bleak, he continues to impress for reigning Premier League champions City and is expected to be in action on Tuesday against Barcelona in the Champions League.
addCustomPlayer('ea8x8fmkq9qh1u5pxub3wqebp', '90c3f911c1684c4f96b53843751b4bb7', 'bblw4glxe5lm11p4wrmzhgt7n', 620, 349, 'perfea8x8fmkq9qh1u5pxub3wqebp-bblw4glxe5lm11p4wrmzhgt7n', 'eplayer24', {age:1371126193000});