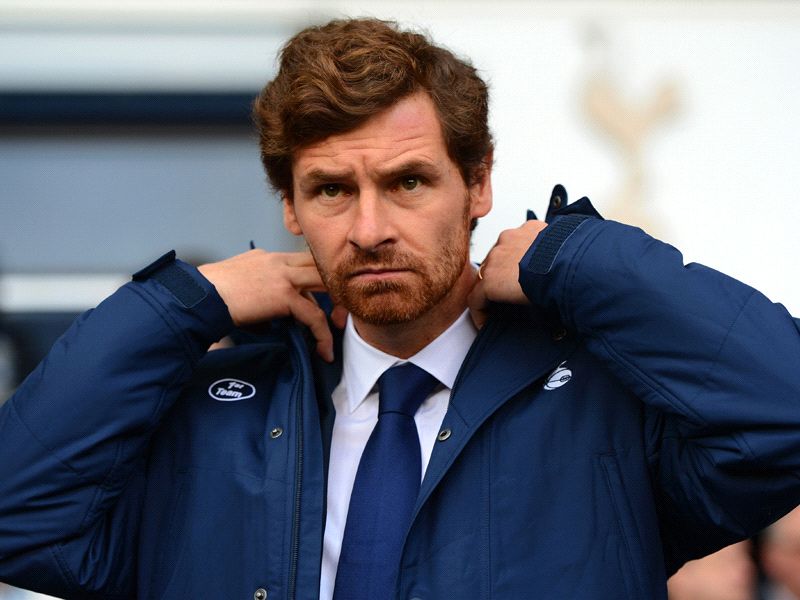 EXCLUSIVE
By Duncan Castles
The relationship between
Andre Villas-Boas
and Daniel Levy has deteriorated to the point where the
Tottenham
boss is not expected to remain at the club beyond the summer.
TIME FOR CHANGE?


VILLAS-BOAS'S TOTTENHAM RECORD

GAMES PLAYED
WON
DRAWN
LOST
WIN PERCENTAGE

78
43
20
15
55.13%

According to a close friend, the Portuguese believes that he would already have been sacked had his contract not included a prohibitive penalty clause.
However, the scale of the pay-off, which commits Tottenham to ensuring that Villas-Boas earns an annual salary of at least €3 million (£2.5m) net until the summer of 2014, will have reduced by the end of the season. With that in mind, Spurs' hierarchy are already considering potential replacements for the former Porto boss.
Levy's advisers have floated the extraordinary strategy of replacing a coach who led the club to their highest Premier League points total in his first season in charge with Glenn Hoddle, who was dismissed as Tottenham boss a decade ago and has been out of top-level coaching since 2006.
Club sources say, though, that, for now, the chairman's preference is for Villas-Boas to stand down, thus avoiding the cost of compensation.
The long-standing discord between Villas-Boas and Levy was exacerbated by disagreement over the reinvestment of Gareth Bale's record €100m (£83.8m) transfer fee. Some of the club's seven summer signings were acquired against the coach's advice and the squad left imbalanced by the failure to follow it.
Integrating new players into the team has proved problematic, culminating in a 6-0 defeat at Manchester City in November. Two away victories and a draw with Manchester United since then have moved Tottenham to within three points of a Champions League qualifying place but without resolving the tension between board and boss.
A lack of support over Emmanuel Adebayor's behaviour within the dressing room – the under-performing striker has clashed with Villas-Boas on more than one occasion – and a refusal to help implement some of the Portuguese's preparation methods have angered the 36-year-old.
It is also thought that Levy would have been happy for Villas-Boas take up a lucrative offer to coach Paris Saint-Germain last summer, with Tottenham entitled to £12m (€14.3m) compensation from the French champions.