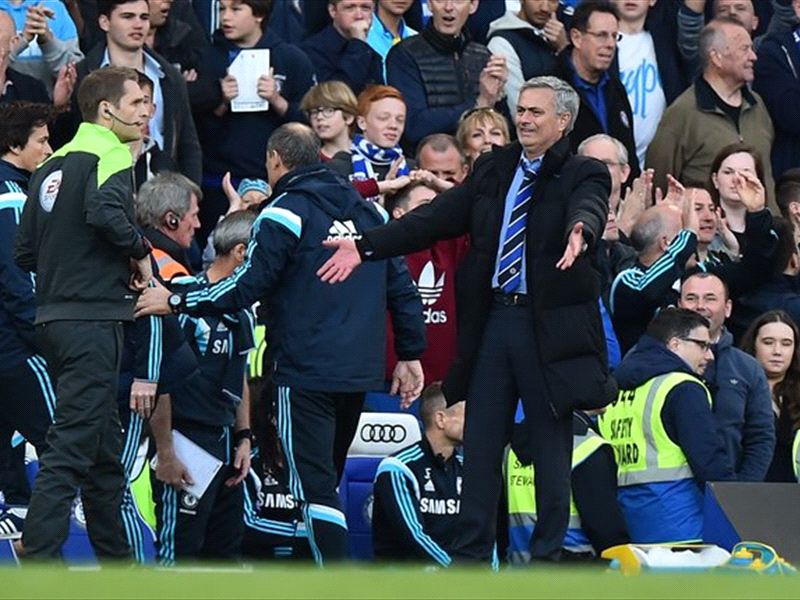 Jose Mourinho
claims he "loves" winning with less than a third of possession after
Chelsea
edged to a 1-0 win over
Manchester United
.
United enjoyed over 70 per cent possession at Stamford Bridge but were put to the sword by Eden Hazard's first-half strike as the Blues opened up a 10-point lead at the top of the Premier League table.
When asked by
Sky Sports
if the possession statistics bothered him, Mourinho replied: "No, never, it could be 99%. When you decide to play the game strategically you don't care about stats, you care just about the points.
"We played this game strategically. We were very well prepared and were able to make some very important players disappear, nobody saw them, we had also a big heart to fight, people very focused on their jobs.
"All the defensive set-pieces were in our pockets. I know what people can think but football is talent and strategically it is also very important. I love [winning like that]."
The result leaves Chelsea needing a maximum eight points from their final six games to be crowned champions and Mourinho called for calm after a yet another narrow one-goal win.
He added: "I keep saying the same; I want to be champion. If it's in the last match, it's in the last match but the reality is we need eight points, or six in the next two. We are perfectly calm.
"We are waiting for [Loic] Remy to be back, Diego Costa to be back and Willian also. We are in a good situation but we must keep our feet on the ground and we will do that."
Louis van Gaal, meanwhile, dismissed the notion that Chelsea were in control despite his team's prominence on the ball, adding: "No, I don't think so.
"Everybody can have his own opinion and the winner takes it all. It's a song but it's like that."