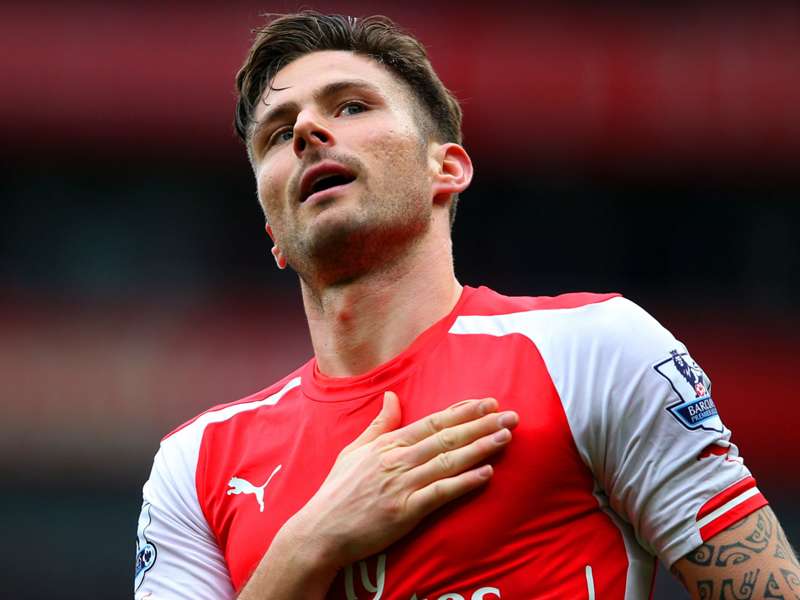 Arsene Wenger
has hit back at Thierry Henry after the former
Arsenal
striker criticised
Olivier Giroud
.
Henry, in his new role as a Sky Sports pundit, claimed that the Gunners need to sign four players before they can be considered genuine contenders to win the Premier League title after they were beaten 1-0 by newly crowned champions Chelsea
.
Henry also rubbished the idea that Giroud could fire Arsenal to the title, saying: "I think Giroud is doing extremely well but can you win the league with him? I wouldn't think so.
"He does a job and he does it ever so well but you can't win the league."
Wenger, though, says that Henry's critique of his countryman was wide of the mark and drew comparisons between the 28-year-old and Arsenal's all-time record goalscorer.
"I think he's wrong," the Gunners manager told reporters. "He's paid for that. We know all the system now of the modern media, especially on TV. I know how it works. They push you to be controversial because they give you a lot of money.
"I can accept an opinion but the comment on Giroud was a bit more wrong, especially because I heard the same thing being said about Nicolas Anelka, about Thierry Henry himself and about Robin van Persie - and they all became world-class players themselves."
Chelsea clinched the Premier League title on Sunday as they defeated Crystal Palace at Stamford Bridge and Wenger admits that the north Londoners must strengthen their squad this summer, as the Gunners' rivals are likely to splash the cash, too.
"That is the unknown quantity," he said. "How much higher are the other teams going to go? Because you can expect Manchester City to respond. You can expect Manchester United to respond, Liverpool to respond.
"We are not in need of absolute change. We have a strong squad. We have some strong young players behind. We have a very big squad so we need to lose some players as well. We have Lukas Podolski away, Joel Campbell. Yaya Sanogo will come back."