---

COMMENT By Brian Oliver and Greg Stobart

---
One of the wonders of English football's Young Player of the Year is that he does not immediately catch the eye – but
Harry Kane
has always been that way.
The Tottenham and England striker won the PFA award on Sunday in recognition of a sensational season in which he has scored 30 goals for the club he joined as an 11-year-old.
In the space of six months, Kane has graduated from Spurs reserve to the most lethal striker in the Premier League. He has done it through the same phenomenal desire to improve that stopped the club from casting him aside as a young teenager.
"At the age of 13 Harry's agility was 10 per cent down on the other recruits, and his jumping was 30% down," John McDermott, Tottenham's academy director, tells
Goal
. "He was not fast. He was the runt of the litter – 30% down on the rest of the group!
"Harry had something immeasurable. His great strength was his mental desire to improve. He really wanted to get better and he worked so hard to do it.
"If we judged him just on the data, we might have released him. Certainly when I was at Watford [where McDermott worked at the start of his career in developing young players] I would have missed Harry."
It is a view shared by everyone that has worked with Kane from all of his former youth coaches, to the managers who had him on loan, to current Spurs boss Mauricio Pochettino, who did not give the 21-year-old his first league start of the season until November.
Kane scored goals at every youth level, but there was always a concern over whether he had the speed and strength to reproduce that form at the top level, despite his natural finishing ability in front of goal.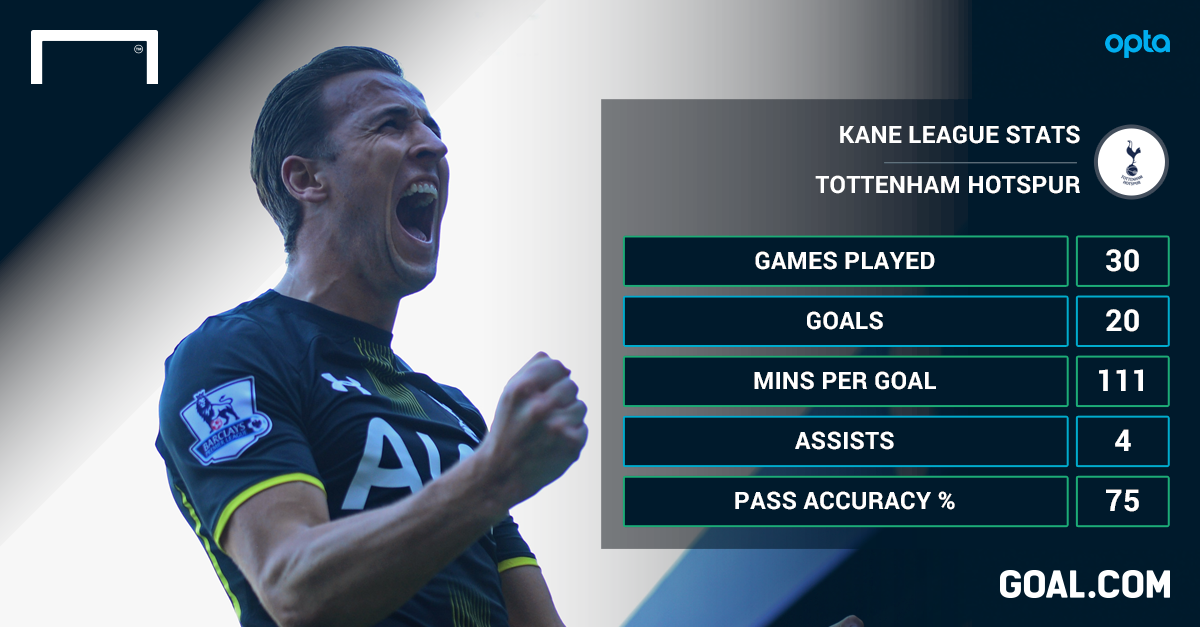 Less than two years ago, Kane was struggling to get into the Leicester City team during his last loan move before returning to Tottenham after previous temporary spells at Leyton Orient, Millwall and Norwich.
Since the start of this season, he has transitioned from useful substitute, to cult hero, to Tottenham's star man. He plays like the kid from Chingford living the dream and everybody has wanted a piece of the Harry Kane story this term.
Also in contention for the Premier League golden boot – he currently has 20 league goals, trailing Sergio Aguero by one – Kane's year was summed up when he scored just 79 seconds into his England debut against Lithuania in March.
Kane's consistency and longevity will ultimately define his career - not recognition as the best young player in the country. Tim Sherwood, who worked with Kane in the Spurs youth set-up and gave the striker his first league start, says he will be the same "whether he earns £1-a-week or £100,000-a-week".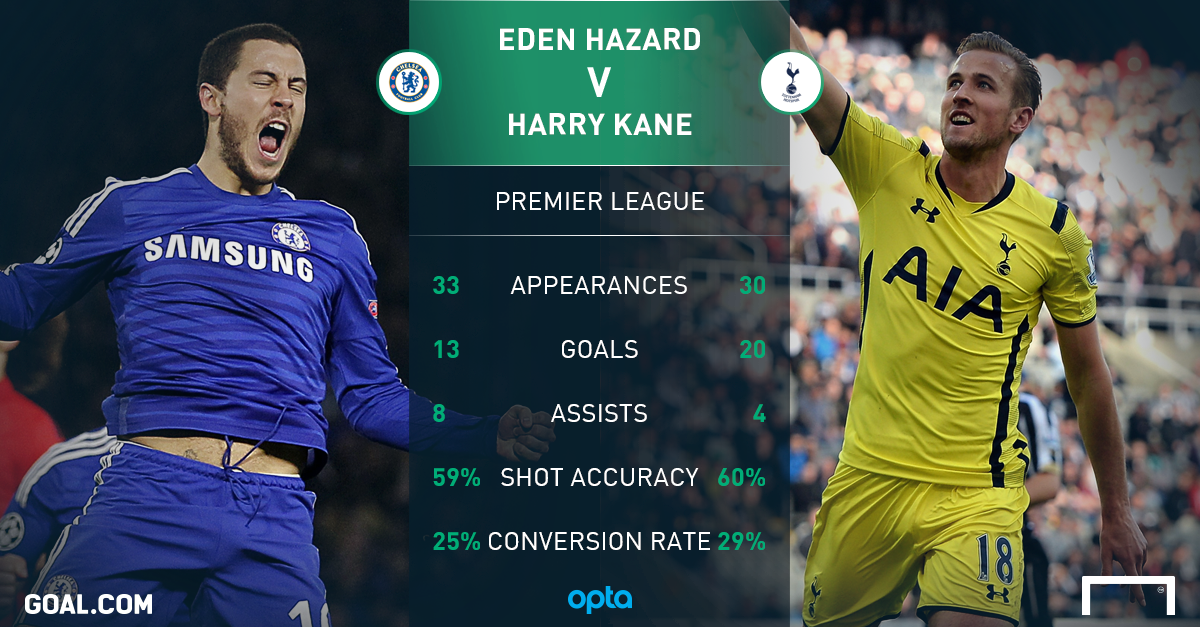 How Kane compares with the senior PFA Player of the Year, Eden Hazard
Kane is at the heart of the Tottenham squad along with fellow youth products Nabil Bentaleb, Ryan Mason, Andros Townsend and Danny Rose. The Spurs academy employs more than 40 staff and has been so successful under McDermott's leadership that Pochettino has dubbed it the best in the country.
McDermott and his team work on every aspect of a player's development. He said: "Training, technical, tactical, diet, social, mental – and faith. Faith in the club's strategy, the big plan, and faith in the manager. They have to believe in it."
Pochettino himself recently said: "These players identify with the culture of the club and feel the club. If you stay 10 or eight years in the club, when you arrive in the first team it's difficult for you to leave. The academy is always the heart of any club."
McDermott was speaking to Goal at the recent Science and Football event at the FA's new training centre in Burton-upon-Trent. He gave a presentation on youth development in which he spoke extensively about data-based analysis of players' ability and potential.
"For a player relying on athleticism and agility, stats are very useful," said McDermott. "But for players who are more reliant on game craft, they aren't so reliable. Nobody knows the DNA of an elite footballer."
When it comes to goalscoring, Kane is already proving himself the master craftsman.