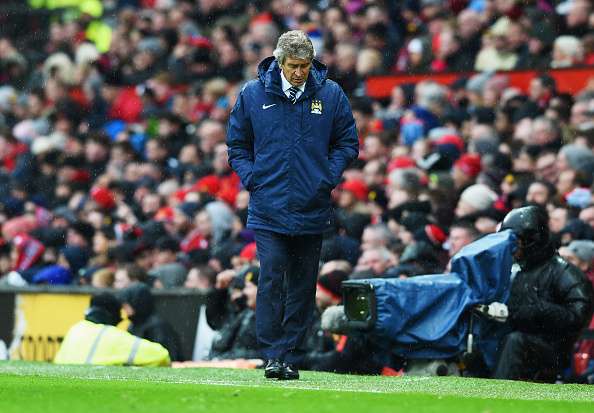 Manuel Pellegrini
insists there is "no shame" in finishing second as
Manchester City
edge ever closer to losing their Premier League crown to
Chelsea
.
Sunday's 0-0 draw with Arsenal saw Jose Mourinho's side open up a 10-point lead at the top of the table, while the current champions face a battle for automatic qualification to the Champions League group stage.
Pellegrini's future at the Etihad Stadium helm is reportedly under question after a dismal 2015 has seen them all but relinquish the title won last season, but the Chilean insists a second-placed finish is nothing to be sniffed at.
"We cannot win trophies every year," he told reporters. "It's impossible, especially this year. Arsenal, Chelsea, Manchester United and Liverpool spent more money and they have very strong squads.
"I don't think it is a bad position or there is shame to be in second place for this squad. Maybe I can complain about other things this season – the way we lost in the FA Cup and League Cup, but in the Premier League it's not easy to be in second place when you have five or six strong teams.
"If we finish in seventh place, without Europe, I understand criticism. But when we are second the whole season, I don't think that is the same.
"It's impossible for any club to always progress. This season we've scored less goals than in other seasons. We've made a lot of mistakes and we must improve, but it's different when you think the only team that must win the title is our team. I don't agree with that.
"Of course, there is a difference in the way you finish second in a season and the gap you have with the team that wins the title. But what Chelsea are doing this season, we did last season."